The rise of independent Scotch whisky bottlers
They may be anathema to Scotch producers when demand for single malts is high, but independent bottlers have proven themselves to be a dynamic force for good.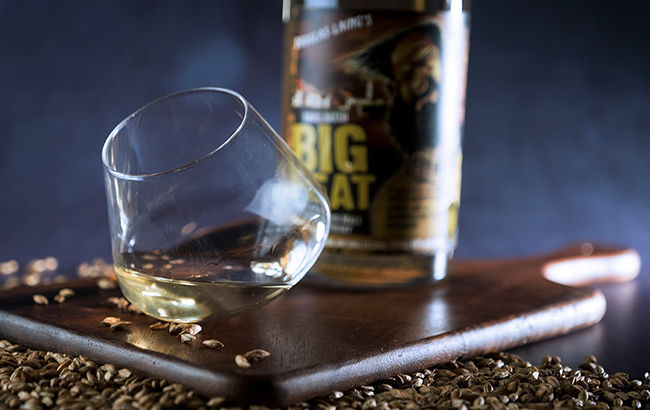 Rupert Patrick has no doubt about the positive contribution independent bottlers bring to Scotch whisky. As CEO of James Eadie, which sells an eclectic mix of single cask bottlings and its Trademark X blend, he says: "From an industry point of view they bring excitement, buzz and noise around interesting single malts that the big guys just can't create." Having spent years working for Beam Suntory and Diageo before founding James Eadie in 2014, he knows what he's talking about. Not that there is much awareness of independent bottlers in the corporate giants. "When I was selling Laphroaig at Beam, it just didn't feature," says Patrick, who believes the indies and the big distillers "live side by side very comfortably. Especially now, with the price of single malts so high, independent bottlings are generally not undercutting the big brand owners, and are typically 20%‐30% more expensive, if not double."
FRIEND OR FOE?
Others have a more jaded view of the relationship. "The simplest way of putting it is that when times are really good and single malt whisky is selling, we are a parasite," says Oliver Chilton, head blender at Elixir Distillers. "We are stealing their liquid, and the marketeers hate us. They don't trust us and they don't really understand what we do. But when times are bad, and the firms need money and are keen to sell stock, indie bottlers are their new best friends. Take Covid‐19 – if a third of your sales are in travel retail, suddenly maybe we're not so bad after all."
You can understand that a brand manager might feel reticent about letting a third party bottle or take a cask of their precious single malt. The lack of control would be galling and it could risk undermining the reputation of the whisky concerned. And if the bottling were better, it might be even worse. There is a story, possibly apocryphal, of a small bottler who was hauled in front of Turnbull Hutton, Diageo's former head of distilling in Scotland. "Don't you ever do that again!" Hutton roared. "Don't you ever put our stocks into such a bloody fabulous looking bottle."
Arguably, the indies were the true pioneers of single malts, as Chilton explains: "If you take it back in time, you probably had two companies who were buying almost all the casks for independent bottlings: Caidenheads and Gordon & MacPhail. They were selling mainly to the Italian market, and the Italian importers were choosing the casks from them." Italy was undoubtedly the first country to really embrace single malts from the late 1960s onwards.
The Macallan established a strong base there thanks to Gordon & MacPhail, which was "shipping the 35‐year‐old by the pallet", recalls Stephen Rankin, the firm's head of prestige. The prices were to die for. In 1972, Gordon & MacPhail listed a 37‐year‐old Macallan, distilled in 1935, for just £4.54. Today the same whisky is being offered online for around £25,000.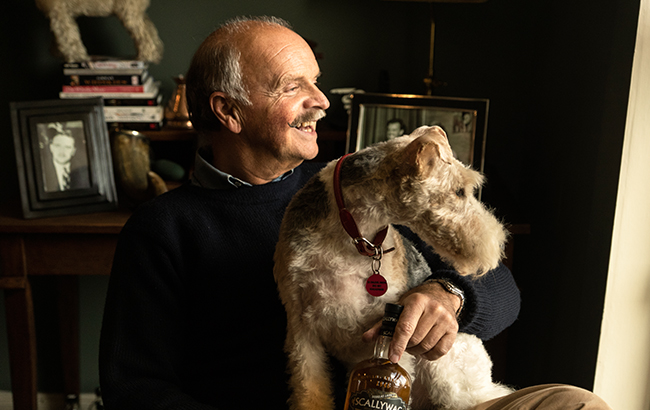 According to Chilton: "A brand like Talisker wouldn't exist without Gordon & MacPhail," while "some of the most famous bottlings of Ardbeg came from companies like Douglas Laing in the early 2000s. No marketing team could ever build the brand equity that independent bottlers have created for brands by finding truly great casks of whisky and putting their stamp of authority on them."
In the late 1960s, Gordon & MacPhail's Connoisseurs Choice range featured 27 single malts, when, according to Rankin, there were just nine distilleries doing it themselves back then. Today, just about every malt distillery in Scotland has a proprietary bottling, or has done one in the past, and some have become huge brands, such as The Glenlivet and Glenfiddich, which both sell more a million nine‐litre cases a year. Gordon & MacPhail has always striven to maintain a close relationship with the distillers based on trust and mutual respect. If there's an established proprietary 10‐year‐old for example, it will offer a different age or vintage and before any new release the proposed label design is shared to make sure everyone's happy.
By all accounts, the company is well‐respected by the production end of the Scotch whisky industry. The issue is more with those in marketing, who may not have been long in the whisky trade and who tend to flip from brand to brand. Rankin is too discreet to mention names but talks of "a huge disconnect at times". His firm buys the spirit straight from the still, which it fills into its own casks. Apart from the ability to shape the maturation of every whisky, he says: "The benefit of filling new spirit is we've got many years ahead of us. If it all stopped tomorrow, we'd be going for another 25 to 30 years."
Based in Elgin, Gordon & MacPhail bought the neighbouring distillery of Benromach in 1993 and became a distiller for the first time. "We needed to keep a supply of whisky and take control of our destiny," says Rankin. That supply is set to grow with the Cairn, a second distillery the firm is building in the Cairngorms, with production due to start late next year or in early 2022.
Other independent bottlers have followed the same path, with Andrew Symington, managing director of Signatory Vintage, buying Edradour from Pernod Ricard in 2002. "Back then I would have probably told you that in five years Edradour would outsell Signatory two to one," he says. In truth, his independent bottling business is still bigger, despite expanding production at the picturesque Perthshire distillery to include a peated malt called Ballechin. In terms of getting access to casks from distillers, he predicts: "The big names will become less and less available, but we're still finding parcels of Jura, Dalmore and Highland Park."
As for the relationship with the distillers, Symington equates it to the shifting sands of supply and demand in this notoriously cyclical industry. "The tide's gone out and there's been nothing at all, but then the tide comes in and there's so much that no one knows what to do with it," he says. "Right now, the tide's out a little bit." Patrick agrees, saying: "It's getting harder and harder. A lot of it used to be supplied by the brokers, but those who have stock are not selling so the market is drying up even further."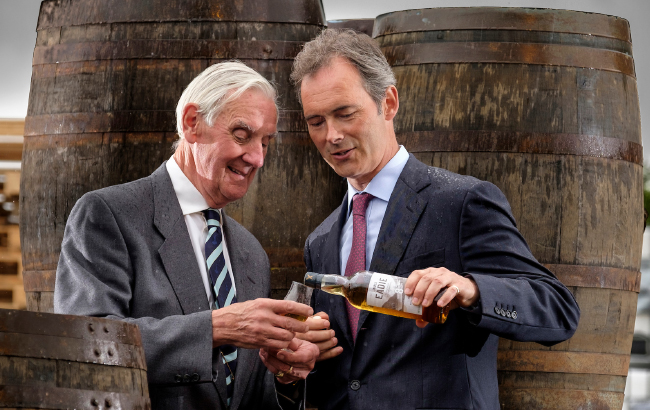 Yet James Eadie is managing to grow, and by doing so has the cash flow to buy younger whiskies that can then be aged and re‐racked into different casks to add value. While the sector has its fair share of fly‐by‐night bottlers out for a quick buck, Patrick is determined to play the long game and keep prices fair, saying: "We're helping consumers understand that £40 for a 10‐year‐old, independently bottled whisky is doable."
To survive and thrive as a bottler you need to be flexible. Douglas Laing & Co had to reinvent itself in the late 1990s after the collapse of the Asian tiger economies it relied on for its blends like King of Scots. "It was a nightmare for us to make the transition from bottling 1,000 cases of King of Scots to start bottling 321 or 289 bottles, and selling split‐pallet loads," recalls Fred Laing, now Douglas Laing chairman.
Since then, the company has pivoted to the likes of Scallywag, Rock Oyster and Big Peat – three of its Remarkable Regional Malts, which he says is the fastest‐growing blended malt brand. The company is also building new headquarters, a bottling hall and distillery in its home city of Glasgow.
Some of the filling programmes negotiated by Laing's father 50 years ago were based on a handshake with the distillery manager, and are still in place, apparently. Over the years some distillers have made their brands off limits to independent bottlers by adding a drop of another whisky to any cask traded. The practice is quaintly known as 'tea‐ spooning', and examples include Glenfiddich, Balvenie and Glenmorangie.
BRAND PROTECTION
Distillers on Islay are also pretty protective of their names, which is why bottlers have created blended malts from the island, like Big Peat, or Ian Macleod Distillers' single malt, Smokehead. An alternative is to create an umbrella brand like Elixir Distillers' Port Askaig range of Islay single malts. "It really doesn't matter to me whether it's got the distillery name on it," says Chilton. "I believe strongly that Elixir Distillers is a great mark of approval for any bottling."
It's a view endorsed by others as the whole concept of independent bottling begins to spread beyond Scotch, as Chilton explains: "Some smaller companies outside of Scotland are looking to indie bottlers to build brand equity in the same way as single malts in the 1960s and '70s. There are whiskies from new, upcoming distilleries from around the world that are more than happy to have our label on their bottles."
However, his first love remains Scotch. "Obviously I'm biased but it's probably the most interesting spirits category in the world, and the most diverse," he says. "Independent bottlers give you the biggest range of flavours to see that."