TFWA Asia Pacific Hainan Special Edition moves online
By Melita Kiely
The Tax Free World Association (TFWA) Asia Pacific Hainan Special Edition will now take place entirely online due to the ongoing Covid-19 pandemic.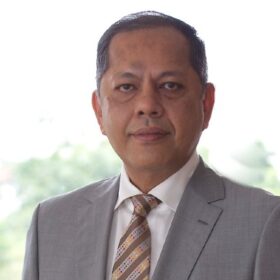 The digital event will take place from 21-24 June and will strive to deliver a 'world-class virtual event' for industry professionals to network and learn about the most recent duty free and travel retail developments in the Asia Pacific region.
All workshops and meetings organised via TFWA's One2One service will now be held online, while the Tuesday conference will be livestreamed to delegates worldwide.
Jaya Singh, TFWA president, said: "Our all-digital format for TFWA Asia Pacific Hainan Special Edition will prove invaluable and enlightening for attendees looking to conduct business in a vibrant online environment, and to gain insight into the rapid recovery of the Asia Pacific travel market.
"After this event, all eyes will turn to Cannes as our first opportunity to personally greet the industry once again. Clearly this event, coming after such a long hiatus, will be even more eagerly anticipated than ever, and no effort will be spared to make this a worthy platform to celebrate the return to travel."
TFWA elects new board member
In addition, the TFWA has welcomed Arnaud de Volontat, Altimetre general manager, to its board following a vote at the TFWA management committee on 12 March.
De Volontat has been a member of the TFWA management committee since 2018 and will now serve as TFWA vice-president conferences and research.
His place on the board follows the departure of Gemma Bateson, who stepped down after leaving the duty free and travel retail industry to start a new role within Japan Tobacco International.
Bateson had been part of the TFWA conference and research sub-committee since 2016 and was elected vice president of the same sub-committee in 2020.
TFWA president Singh added: "I'm delighted to announce our latest TFWA board member is Arnaud de Volontat, whose unparalleled expertise of the duty free and travel retail market will prove invaluable in our plans to steer the industry forward.
"I would also like to say a sincere thank you to Gemma Bateson, whose positive, supportive and constructive work with the association has been instrumental in enhancing the service we provide to our members and the wider global travel retail and duty free business at this challenging time."