Our Whisky report reveals gender disparity in marketing
A recent study of the world's leading whisky brands found posts on Instagram featuring men outstripped women by 228% in 2020.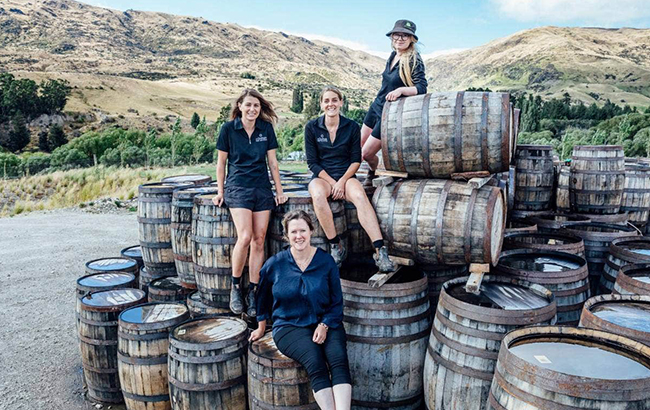 Educational platform Our Whisky conducted the research as part of its Women and Whisky: Female Representation in Social Media Marketing report. Our Whisky was founded by Becky Paskin and Georgie Bell in 2018, with the aim of highlighting the diversity of whisky drinkers
The report analysed the Instagram accounts of 150 of the world's largest and most influential whisky brands, looking at how many posts featured people, and the frequency of men, women or people of colour shown.
The study found a disparity between the number of women and men being represented in social media marketing across whisky.
According to the report, the world's leading whisky brands posted 3,896 images featuring men in 2020, and 1,707 including women. Furthermore, 23 brands posted in celebration of International Women's Day on 8 March, yet throughout the year women made up 39% of people represented in those brands' feeds, with men representing 78%.
The study found women account for just 36% of people represented last year, with overall female representation witnessing a small increase of 4.7% since 2016.
Paskin said: "In the last five years we've seen a welcome rise of female representation in whisky marketing, however this study demonstrates we're still far away from achieving gender equality."
The Canadian whisky category posted the highest female representation in 2020 (42%), although only three Canadian brands were analysed for this report. It was followed by Scotch with a difference of 0.12%. The report looked at 37 Scotch brands, with only 16 of them posting above the industry average (36%).
Meanwhile, Irish, Indian, American and Japanese whiskies all posted below the overall industry average.
The study found the 'new world whisky' category has a high level of female representation (37%), partly led by female-owned brands and distillers.
Furthermore, non-white ethnicities were represented in just 17.9% of Instagram posts that featured people, a rise of 5.3% on 2016. Our Whisky said the highest representation was found in accounts from Asia, and certain Scotch whiskies with large South American and Indian followings. People of colour were seen in 14.8% of posts made by brands outside of India, Japan, Mexico, South Africa, Taiwan. In those markets, 71% of people were of non-white ethnicity.
'Normalise' women drinking whisky
According to Kantar data cited by Our Whisky, British women consumed 15% more whisky in 2020 than in 2010, and now make up more than a third of whisky drinkers.
Our Whisky is calling on whisky producers to improve the representation of women in their marketing.
Paskin added: "Whisky brands have the power to normalise the fact women make and drink whisky by what they choose to show in their advertising and marketing. They don't need to feminise their brands, but by simply being more inclusive they can change the narrative and appeal to a wider demographic of potential customers, which has obvious business benefits as well."
Paskin said brands should "consider how their year-round marketing is representative of today's drinkers".