Luxardo marks 200 years with Maraschino Perla Dry
Italian producer Luxardo has released a higher-ABV Maraschino Perla Dry liqueur to celebrate its 200th anniversary this year.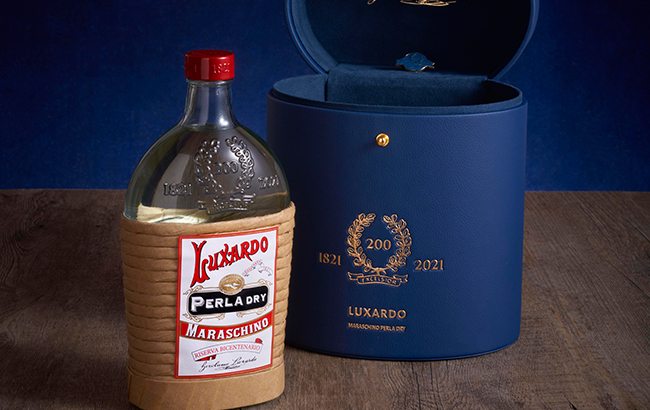 Described as a 'special reserve' of the Luxardo Maraschino liqueur, the expression is bottled at 40% ABV and contains less sugar than the original Perla Dry.
Perla Dry was previously made in 'very limited quantities', with its final production dating back to the 1970s.
The new Maraschino Perla Dry Bicentenary Reserve is limited to 4,999 bottles, with 1,500 reserved for Italy.
The liqueur comes in an antique green-blue glass bottle, and a gift box with a booklet and a commemorative pin.
Family-owned Luxardo distillery was founded by Girolamo Luxardo in 1821. Based in Torreglia, Italy, Luxardo's products are available in 83 markets worldwide, with a major presence in the liqueurs, candied cherries and confectionery sectors.
In 2017, Luxardo expanded its liqueur range with the launch of Bitter Bianco, before releasing Sour Cherry Gin a year later.