Isle of Barra Distillers seeks £5m for whisky distillery
By Melita Kiely
Spirits producer Isle of Barra Distillers has revealed plans to build a whisky and gin distillery, complete with a visitor centre, on the Scottish island.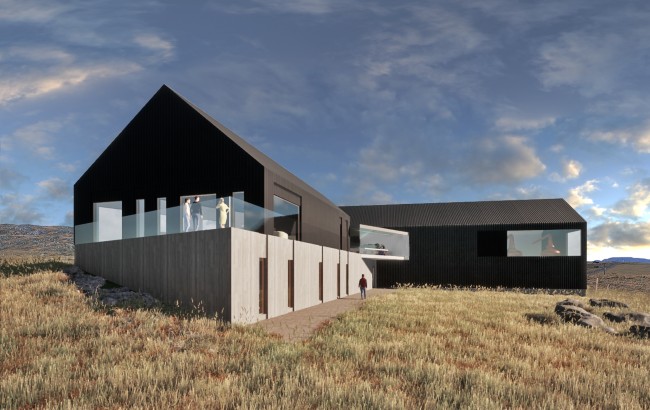 The Scottish spirits producer is seeking investment to turn its distillery ambitions into reality. Including the architects' fees, the initial investment required will be around £5m (US$6.9m).
Isle of Barra Distillers expects whisky sales of 'at least' £29.8m (US$40.9m) within the first 10 years, with additional annual sales of £2.2m (US$3m) forecast in the café/bar.
The distillery will house a one-tonne single malt installation and become the new home of the company's 300-litre gin still 'Ada'.
The facility will also feature a bottling plant and bonded warehousing, in addition to a small café/ bar, visitor experience and retail space.
The company will be able to produce more than 300,000 bottles of single malt whisky annually. The whisky will be matured in a combination of American white oak ex-Bourbon casks (200 litres), Cabernet Sauvignon casks (250 litres) and oloroso Sherry casks (250 litres).
Isle of Barra Distillers will ensure the plant is powered by renewable energy and built using sustainable materials. The company will also work to develop a green travel plan to limit the number of visitors driving to the site.
Once planning permission has been agreed, Isle of Barra Distillers expects the new facility to open in spring 2023. Once operational, the distillery should create at least 30 new jobs.
Michael Morrison, managing director of Isle of Barra Distillers, said: "A key point to why we feel this distillery will be a success is the vital aspect that we have had a product already on the market for three years, our award-winning Barra Atlantic Gin. This is a vital source of funds while running our distillery, but it is so much more than that.
"We have amassed a large following across social media, close to 50,000 current followers and growing. Our customer base has grown four times in the last 12 months.
"We currently distribute to two overseas markets with several more to follow in the coming year. All these factors show that we can build a brand from scratch and turn it into a successful operation, and that was done at a standing start with very little knowledge.
"As we are a more experienced young business having grown our business reputation, we can transfer all this knowledge into our new venture with the distillery."