Hottest bar openings in February 2021
From Las Vegas' latest arcade bar to a New York venue that pays homage to its past, we've searched the globe to bring you the most exciting new openings from last month.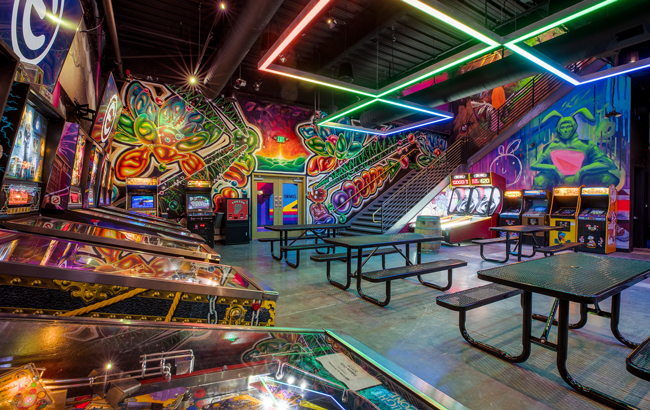 Despite being the year's shortest month, February welcomed a host of exciting new venues onto the global cocktail scene.
From audiophiles paradise Waxflower on the outskirts of Melbourne to a secretive Prohibition-inspired speakeasy off the Las Vegas Strip, the world's brightest and best bartenders continued opening exciting new watering holes throughout the month.
In our latest guide to the world's hot new bars, we also found out about a project from bartenders Joe and Daniel Schofield, and looked inside New York restaurant bar Tribeca's Kitchen.
Take a look through our gallery to find out more about the hottest bars that opened in February.
Missed our roundup of new openings in January? Click here to see which bars caught our eye last month. 
Emporium Arcade Bar, Las Vegas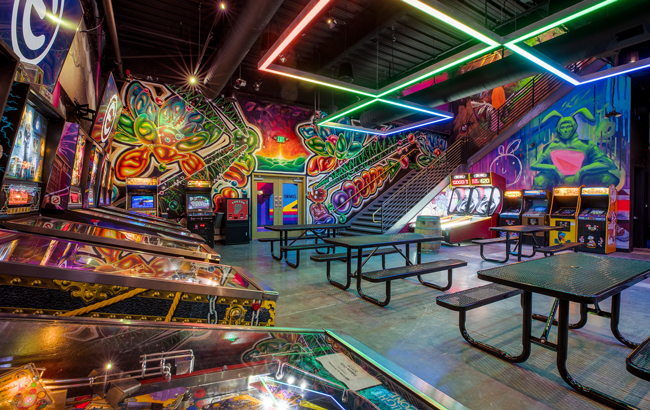 Emporium Arcade Bar has opened the doors to its Las Vegas outpost, housed in the Area 15 entertainment complex.
Located 10 minutes from the Las Vegas Strip, Emporium Arcade Bar offers drinks, live shows and classic arcade games, such as pool, pinball, table football and basketball. The Las Vegas venue will also offer a curated bar showcasing local craft beer, an innovative cocktail menu and an expansive spirits list.
Address: 3215 South Rancho Drive, STE 105, Las Vegas, NV 89102, US
Waxflower, Melbourne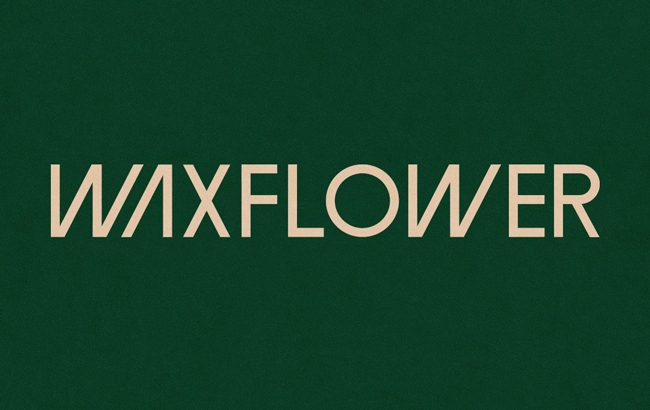 Waxflower recently opened its doors in Melbourne suburb Brunswick.
The venue is a cross between a listening space and bar, offering DJ sets five nights a week and an extensive music programme. To highlight its ties to music, the bar's standout design feature is a prominent music wall stacked with 3,500 records covering a wide variety of genres and styles.
On the menu, drinkers and diners will find an offering filled with fresh, local produce sourced from farms across the state of Victoria.
Address: 153 Weston Street, Brunswick, Victoria 3056, Australia
Tribeca's Kitchen, New York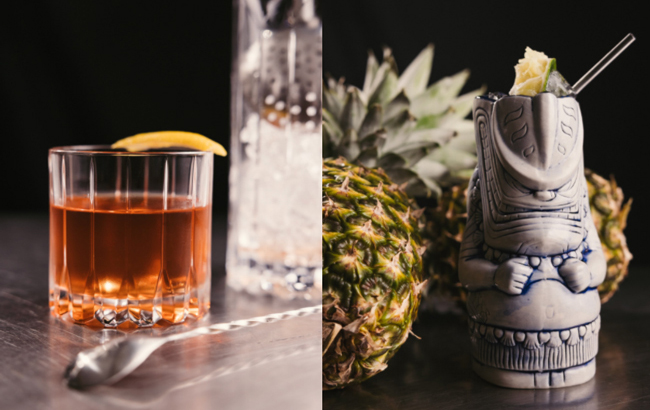 Now open in Downtown Manhattan, Tribeca's Kitchen is a new bar and restaurant that offers a cocktail menu crafted by beverage director Tom Garvin.
The venue, which is now open in a space that used to serve as a community-focused diner, showcases its historic ties to the service industry by using insider terms in the naming of its drinks. For instance, the Belly Warmer cocktail is named after the alternative name for a cup of coffee and combines mezcal, cold brew liqueur, orange liqueur and carmelite water.
Address: 200 Church Street, New York 10013, US
Schofield's Bar, Manchester
Ahead of its opening for indoor drinkers, Schofield's Bar is now offering takeaway and at-home delivery in Manchester.
Opened by brothers Joe (pictured) and Daniel Schofield, the hotly-anticipated venue offers a diverse takeaway menu, including charcuterie platters and assorted drinks. The cocktail selection includes bottled serves such as the Dark Chocolate and Mint Old Fashioned, made with mint, dark chocolate, Bourbon and bitters, and the Rhubarb Negroni, which combines rhubarb spirit, Campari, and sweet vermouth.
Address: 3 Little Quay Street, Manchester, M3 3JZ, UK
1923 Prohibition Bar, Las Vegas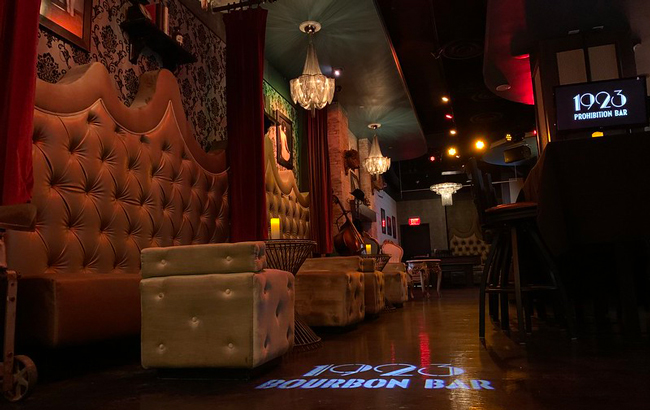 Now open at the Mandalay Bay hotel in Las Vegas, 1923 Prohibition Bar offers drinkers in the city live entertainment and signature cocktails in an intimate setting.
The Prohibition-inspired bar serves up an extensive menu of Bourbons, creative cocktails and a selection of barrel-aged speciality cocktails. Alongside its creative drinks, guests at the venue can enjoy regular live entertainment, including jazz performances, burlesque shows and live spirits tastings.
Address: Mandalay Place, Mandalay Bay, 3930 South Las Vegas Boulevard, Las Vegas, NV 89119, US