GMB slams 'reckless' vaccine passports for bars
By Owen Bellwood
Proposed vaccine passports to allow inoculated drinkers to visit pubs and bars in the UK have been branded "reckless" by trade union GMB.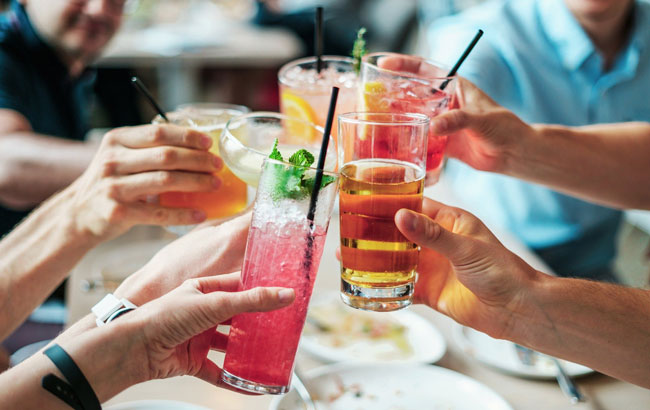 The UK government is considering implementing so-called vaccine passports for individuals that have received both doses of a Covid-19 vaccination. The passports could allow individuals with immunisation against the virus greater freedoms as lockdown measures ease across the country.
However, the proposals have been slammed by GMB, which warned such certification would be "reckless" and a "fast-track to undo lockdown gains".
Dan Shears, GMB national health and safety director, said: "If these reports are true, this will drive demand for vaccination in absolutely the worst way.
"If a vaccine certificate is the only way to access a pub, then most under 50s are essentially barred until they get their jab. This will lead to pressure on GP's to fast track younger patients, false certificates, potential violence for pub workers and even a black market for vaccine doses.
"If the government wants a fast track to undo all of the gains of the present lockdown, this is it.
"Any decision on this approach needs full consultation with both employers and workers and is a finely balanced judgement. This announcement from the PM [prime minister] is reckless, and effectively presents the current consultation on the introduction of certificates as a sham."
'Confusion and inequality'
Trade group UK Hospitality also warned that such a scheme could 'create confusion and inequality among businesses, customers and staff'. The group added that the introduction of vaccine passports would act as a 'de-facto open ended delay to the reopening process'.
Kate Nicholls, UK Hospitality chief executive, said: "It is crucial that visiting the pub and other parts of hospitality should not be subject to mandatory vaccination certification. It is simply unworkable, would cause conflict between staff and customers and almost certainty result in breaches of equality rules.
"Even introduced on a voluntary basis, vaccine passports have the potential to cause huge amounts of confusion among businesses, customers and staff. It could potentially give rise to a two-tier system of viability among businesses and a situation in which young staff members, due to be vaccinated last, are able to work in a pub, but not able to visit it socially.
"A vaccine passport system may be useful in opening up international travel more quickly and it might play a role at large-scale events in the near future, but it should not be used for day-to-day hospitality. A vaccine passport scheme in pubs and the wider hospitality sector would not be the liberating move the prime minister believes it to be. It would see further restrictions imposed at the worst possible time.
"Pubs and other hospitality businesses have spent a significant amount of time, energy and money ensuring their premises are safe and ready to welcome customers back in April and May. We need to throw off the shackles of coronavirus in line with the government's roadmap; not impose more checks on our ability to socialise and do business."
Under the latest proposals, bars and pubs in England could reopen on 12 April, provided four tests on vaccines, infection rates and new coronavirus variants are met. From 17 May, indoor hospitality can also reopen.