El Silencio founders move into Tequila
By Nicola Carruthers
The makers of Mezcal El Silencio have entered the Tequila category with the launch of a cristalino expression – their first new product in eight years.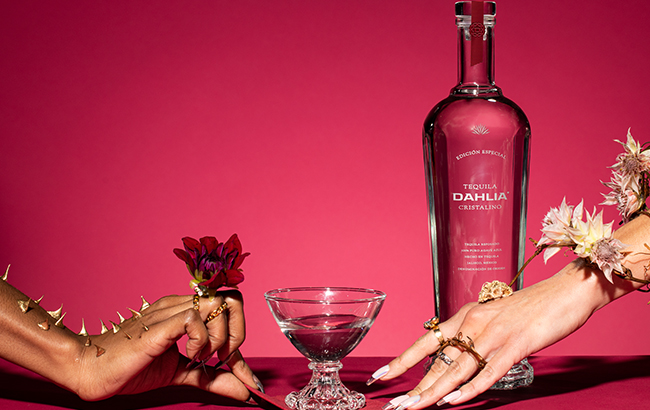 Fausto Zapata and Vicente Cisneros are the founders of Mezcal El Silencio, which was launched in 2013. The brand is made in Oaxaca, Mexico.
The founders have now moved into Tequila with the launch of Dahlia Cristalino in a bid to attract Tequila enthusiasts.
"We are delighted to introduce Tequila Dahlia to the world and to our growing portfolio of beloved agave spirits," said Zapata. "We like to think of Dahlia's arrival as the bright, playfully seductive balance to our darker, more mischievous mezcal, while, of course, maintaining a steadfast commitment to craft that consumers have come to expect from Silencio products."
The 100% Blue Weber agave reposado Tequila is named after Mexico's national flower.
Produced in the town of Tequila, Jalisco, Dahlia is made with agaves that have been cooked to 'optimise extraction and sustainability', and fermented using a proprietary yeast.
The resulting liquid is aged in white American oak barrels for six months, and filtered through activated charcoal to remove any impurities.
The bottle is said to imitate a perfume decanter and the design features a crown of agave spears. Dahlia is priced at RRP US$39.99.
In April 2019, Constellation Brands acquired a minority stake in Mezcal El Silencio for an undisclosed sum.