What's on this weekend
By Owen Bellwood
Dead Rabbit reopens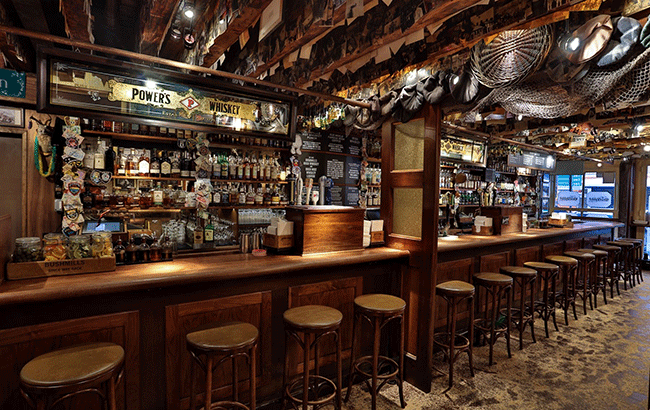 Indoor dining has returned in New York, with venues now able to operate at 25% capacity. As such, renowned cocktail bar the Dead Rabbit has reopened its doors once more.
The Dead Rabbit is now open from Tuesday to Sunday for drinkers to sample serves from the bar's latest menu. According to physical distancing rules, guests must have a seat at a table and the bar will not allow standing service.
Drinkers are encouraged to book a table in advance through The Dead Rabbit website.
Patrón Perfect Margaritas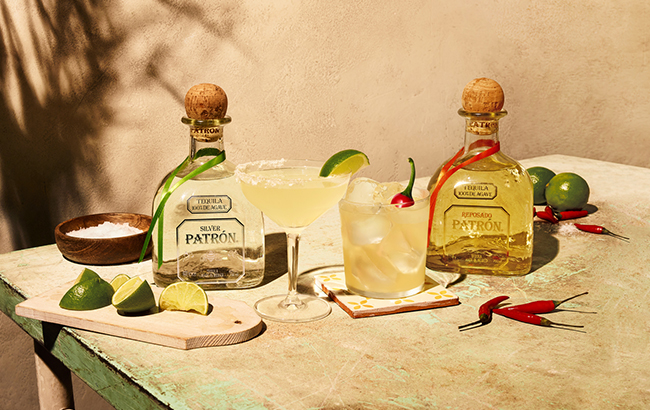 To celebrate International Margarita Day (22 February), Bacardi-owned Patrón Tequila has partnered with 30 UK bars to offer bespoke Margarita cocktails through delivery service The Drinks Drop.
Patrón and The Drinks Drop will offer 30 different Margaritas for delivery, with £1 (US$1.40) from the sale of each cocktail going directly to the bar that created it.
Patrón has also teamed up with The Connaught Bar in London to create the perfect Margarita. The Connaught's Ago Perrone and Giorgio Bargianai have designed their version of a perfect Patrón Margarita. The serve is available on the bar's Of the Moment seasonal menu and can be ordered for home delivery.
Margarita Margherita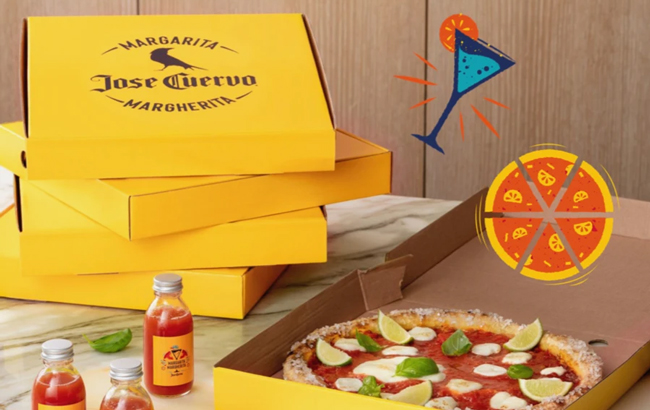 Tequila maker Jose Cuervo is also marking International Margarita Day by combining the classic cocktail with a signature Italian dish, pizza.
The Jose Cuervo Margarita Margherita pizza is available to diners in London, Manchester, Liverpool, Glasgow and Belfast, and combines the flavours of the Margarita cocktail with those of a Margherita pizza.
The pizza combines dough fermented in Jose Cuervo Tequila, a tomato sauce marinated in triple sec, salt, garlic and Jose Cuervo Tequila; a topping of mozzarella, basil and grated parmesan; and a garnish of sea salt and fresh lime.
The Lost Explorer Mirror Margarita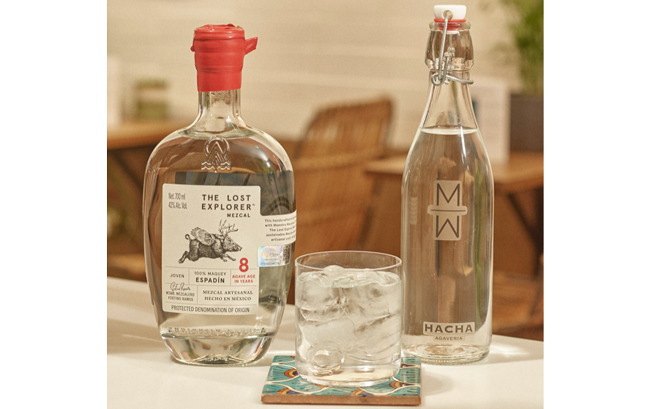 Mezcal brand The Lost Explorer has partnered with London bar Hacha to create a reimagined version of its signature Mirror Margarita cocktail.
Created by the bar's founder, Deano Moncrieffe, the newly developed twist on the serve is said to highlight the flavour profile of The Lost Explorer Mezcal's Espadín variant. The crystal clear cocktail is described as having 'an elegantly clean finish and a moreish hint of underlying smoke and salt'.
The Mezcal Mirror Margarita is available to buy in 500ml bottles from the bar's website and is available for nationwide delivery.
CGA hospitality recovery conference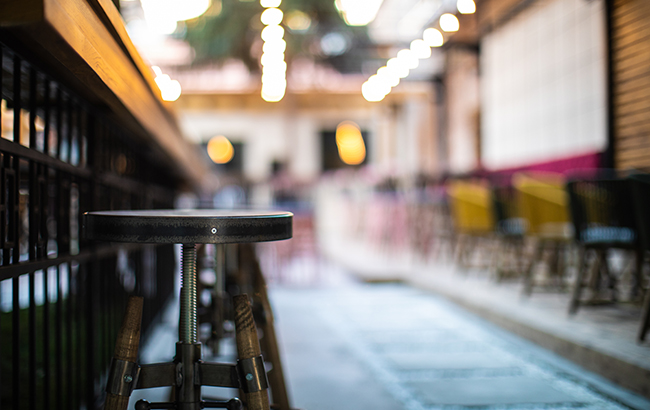 Data analyst firm CGA will host a webinar next week to discuss the reopening of the UK hospitality industry.
Running from 2pm GMT on 24 February, the session will discuss concerns about support for the sector, restrictions on venues reopening and how changing consumer trends are affecting business planning.
CGA vice president Peter Martin will chair proceedings, and he will be joined by Karl Chessell, business unit director, hospitality operators and food, EMEA at CGA; Charlie Mitchell, research and insight director at CGA; and Max Tucker, director, analytics – EMEA at Fourth.
Cognac Bartender contest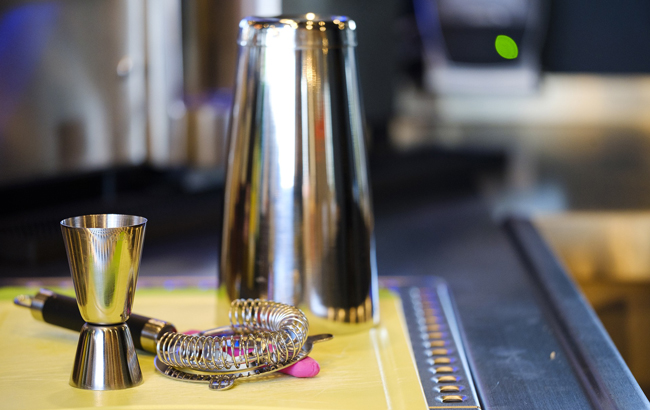 The Bureau National Interprofessionnel du Cognac (BNIC) has launched a digital-only cocktail competition, called the Cognac Bartender Contest.
The competition challenges bartenders to share a video tutorial on Instagram showcasing a creative cocktail made with Cognac. One winner will be selected every six weeks, with the contest's final victor being awarded an £800 (US$1,100) prize and a chance to visit Cognac in France once lockdown ends.
The competition is being run in collaboration with online platform Spirits Hunters. For more information and to enter, visit the Spirits Hunters website.
Cocinando con Coya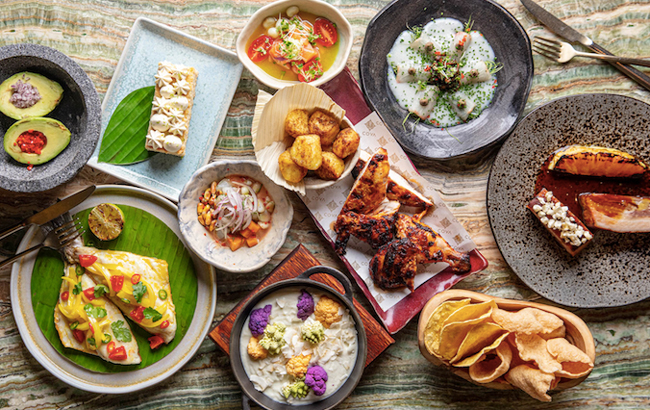 London bar and restaurant Coya Mayfair has announced the offering in its monthly-changing finish-at-home Cocinando con Coya series.
In this month's box, imbibers will find Ceviche de Tamarillo, made with sea bass with tamarillo, tomatoes and aji limo; Panceta de Cerdo, a dish combining Berkshire pork belly with pineapple and Chinese spices; and Tres Leches, a vanilla sponge cake with white chocolate chantilly cream.
The drinks offering will include the Negroni Time, which combines thyme infused gin, sweet vermouth, Campari and Coya bitters, and the Claro Margarita, which is made with reposado Tequila, agave, modified citric acid solution, jalapeno and vanilla.
Orange Buffalo cocktails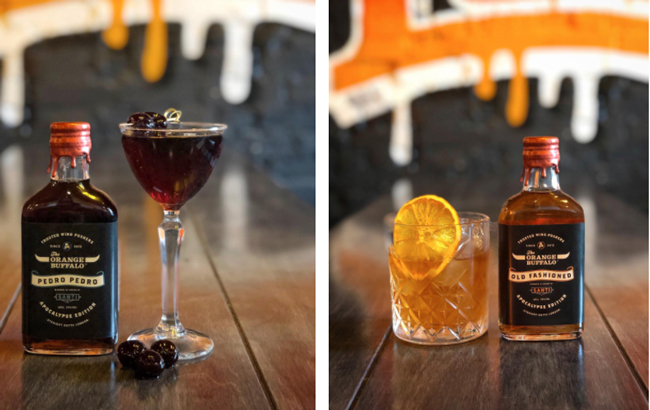 London restaurant The Orange Buffalo has created a menu of bottled cocktails that can be ordered straight to your home.
The bottled cocktails, created by bartender Santi Valderrama, comprises three serves. Drinkers can order the Rhubarb Negroni, which combines London dry gin, rhubarb vermouth, Aperol, and rhubarb and vanilla bitters; an Old Fashioned, made with Bourbon, panela and bitters; and the Pedro Pedro, which is made with Pedro Ximénez Sherry, Amaro Montenegro and spiced cherry bitters.
These new bottles are available to purchase on The Orange Buffalo website, and can be delivered nationwide.