What's on this weekend
By Owen Bellwood
Fenjiu celebrates Chinese New Year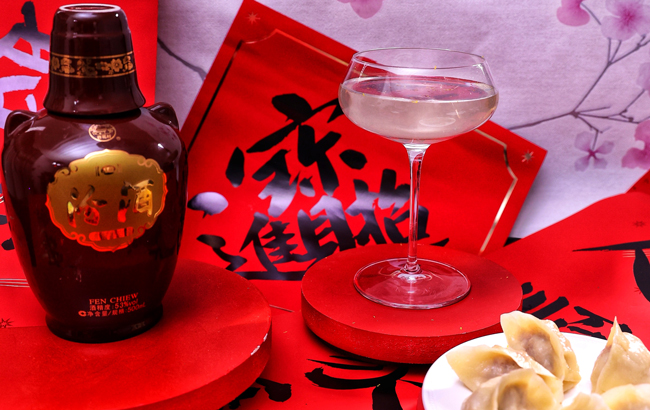 Baijiu brand Fenjiu is encouraging drinkers to celebrate Chinese New Year (12 February) with a signature cocktail and bespoke hamper.
To welcome the Year of the Ox, Fenjiu has created the Chinese New Year Martini with baijiu, vodka, dry vermouth infused with ginger and green tea, and orange bitters. Baijiu is the national drink of China and often enjoyed at Chinese New Year, either neat or as part of a cocktail.
Fenjiu also features in the Lunar New Year Hamper from luxury department store Harvey Nichols. The gift set includes Fenjiu Fen Chiew 10 Years Old baijiu, as well as Edinburgh Gin Plum and Vanilla Liqueur, London Essence Company Tonic Water, Harvey Nichols Fiery Chilli and Lime Peanuts and Cashews, and Harvey Nichols 69% Dark Chocolate Bar.
Funkin Galantine's Day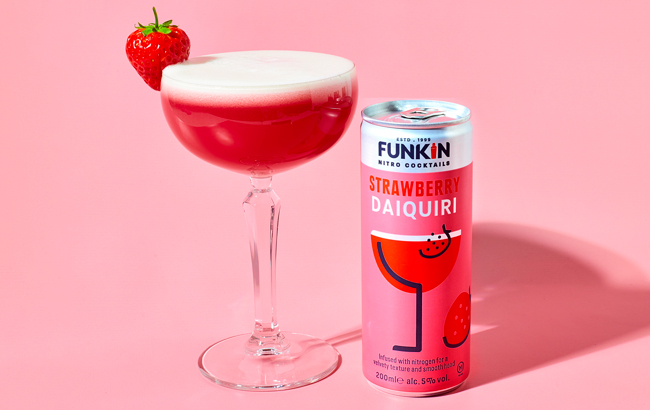 Cocktail brand Funkin is celebrating the unofficial day of female friendship, Galentine's Day, on Saturday (13 February).
Funkin Cocktails will host the ultimate Galentine's Day virtual festival tomorrow, featuring a yoga session with Core Collective instructor Scarlett Ella Woodford, cocktail-making masterclass with Funkin brand ambassador Aiste Valiukaite and a set from Kiss FM DJ Yuki Love.
The event will be live-streamed across Funkin's Instagram account, @FunkinCocktails, from 9am GMT.
Jaisalmer Gin Valentine's Dinner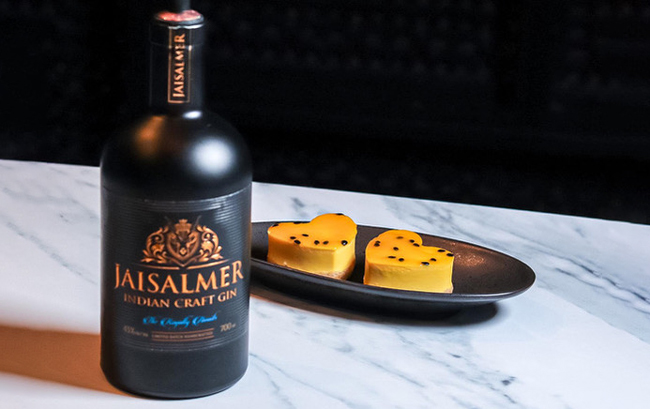 Luxury Indian restaurant Benares in London has partnered with gin brand Jaisalmer to create an eight-course Valentine's dinner to enjoy at home.
Available for delivery within the M25, the menu includes Pao Bhaji Sliders, Nimboo Wala Scallops, Chicken Makhani, Paneer Malai Korma and Macchi Mappas. For dessert, diners can enjoy a Jaisalmer Indian Gin-infused passion fruit cheesecake.
The at-home dinner set is priced at £175 (US$241) and can be ordered direct from Benares.
Metaxa Greek Night In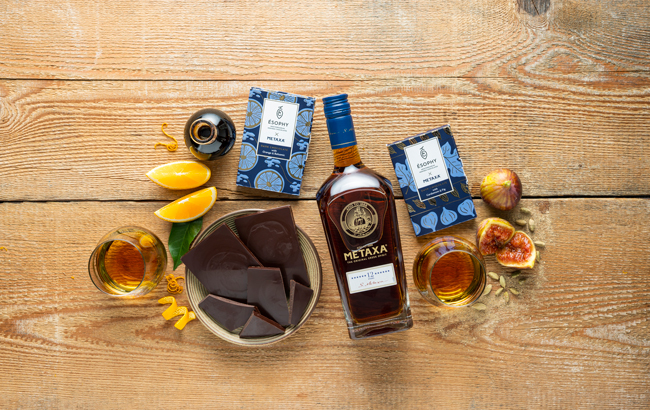 Spirit brand Metaxa partnered with Greek food specialist Oliveology to launch a series of tasting workshops.
Kicking off on Valentine's Day (14 February), Oliveology will explore the authentic flavours and tastes of Greece through its live-streamed masterclasses. The first virtual tasting will run from 7pm GMT tomorrow (13 February) and will explore the flavours of Metaxa neat, in cocktails and paired with food.
All attendees will receive a bespoke box for two complete with four miniature bottles of Metaxa 12 Stars. To register, visit oliveology.co.uk.
Bacardi Cupcake and Cocktail Kit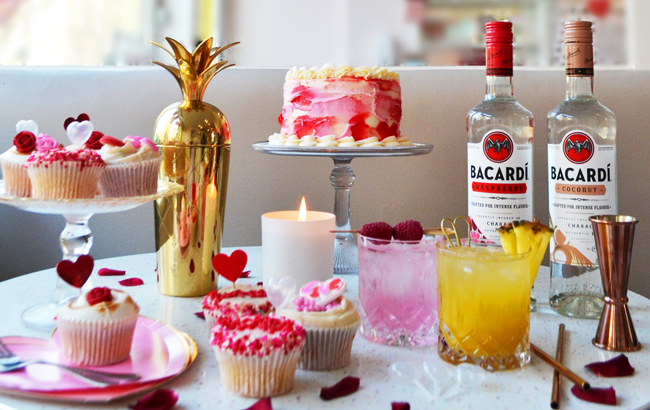 Bacardi Rum partnered with the Primrose Bakery to launch a limited edition Cupcake and Cocktail Kit.
Available to order from the Primrose Bakery, each kit comes with six rum-infused cupcakes in three different flavours, which can also be personalised with a message. The cakes will be accompanied by a bottle from Bacardi's range of flavoured rums.
Each kit is priced from £30 (US$41) and comes with cupcakes, rum, mixers, garnish, a recipe card, a jigger, cocktail sticks, a heart-shaped ice cube mould, and more.
6ourbon 7ime Playlists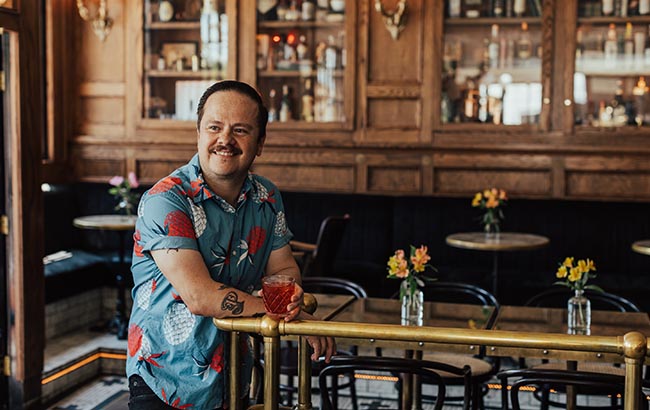 The Tales of the Cocktail Foundation has recruited renowned bartenders from around the world to create a series of Spotify playlists.
The 6ourbon 7ime Playlist series on streaming platform Spotify features mixes created for 'that moment when you leave chatting with customers and creating cocktails behind, and finally take a moment all your own'.
Available to stream now, the series kicks off with a mix from Polite Provisions bartender Erick Castro. A new playlist from Josh Davis, owner of Chicago bar Brown and Balanced, will also be added on 15 February.
Little Rituals' second anniversary
Phoenix bar Little Rituals is celebrating two years in business this week.
Opened in 2019, the Arizona drinking den will kick off its second anniversary celebrations on 16 February with its all-night Aperitivo Hour. Little Rituals will continue the celebrations on Wednesday with a Boilermaker offer, followed by Champagne celebrations on Thursday.
Little Rituals will open its doors at 5pm on Tuesday 16 February and reservations are available for each day in the bar's week of celebrations through its website.
Black History in Bartending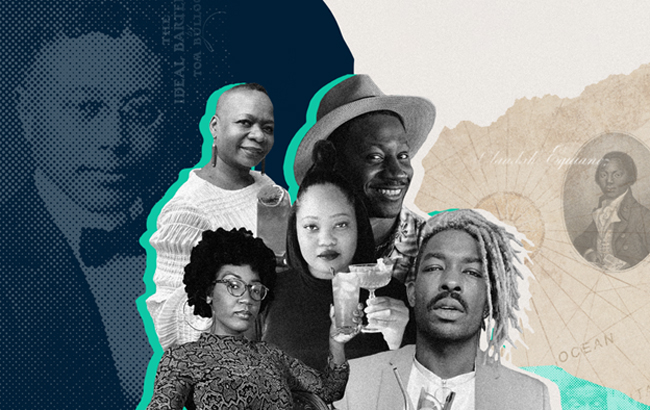 African and Caribbean rum brand Equiano has partnered with four Black bartenders from across America to celebrate Black History Month.
Equiano partnered with Thandi Walton, from Atlanta; Sargent Black, from Washington DC; Kim Hunter, from Texas; and J'Nai Angelle Williams, from New Orleans, who each created a cocktail inspired by an inspirational figure in Black history.
Each serve is a modern interpretation of drinks found in Tom Bullock's The Ideal Bartender book.
Canvas cocktail delivery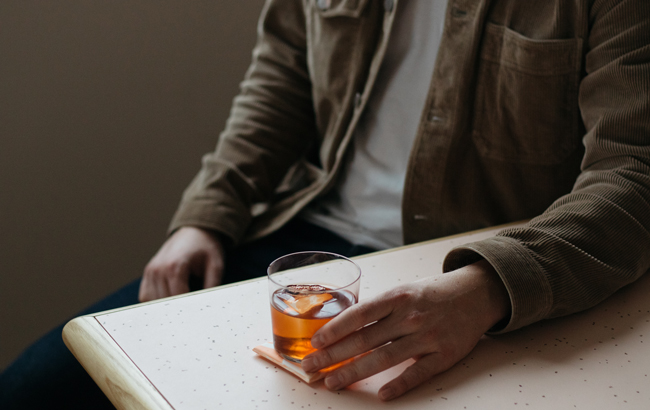 Cocktail delivery service Canvas has launched, with the aim of recreating the bar experience at home.
Launched by Jonny Shields, Jess Morgan and Lewis Philips, Canvas offers an at-home bar experience through delivered boxes containing snacks, pre-mixed cocktails and extras such as candles and playlists to recreate the ambience of each featured venue.
The first box is from bartender Ed Procter and celebrates the Catalan tradition of aperitivo. To order one of the boxes, drinkers must sign up to the Canvas guestlist through canvas.bar. Each box will be priced from £75 (US$103).