UK Hospitality publishes recovery roadmap
By Owen Bellwood
Trade body UK Hospitality has presented a roadmap to recovery for the on-trade that would allow it to 'successfully and sustainably reopen' from April.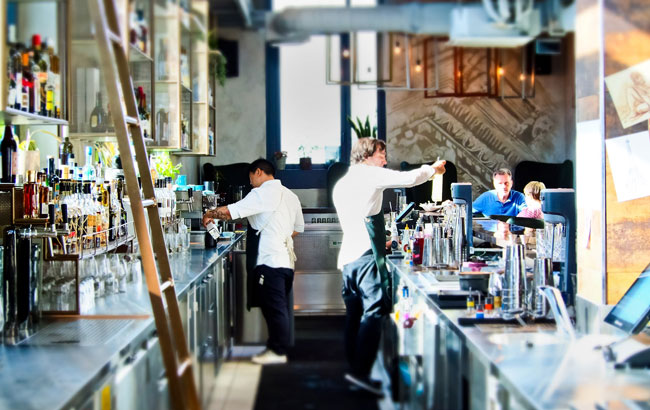 UK prime minister Boris Johnson is expected to outline his plans to ease lockdown measures across England and reopen the economy on Monday (22 February).
Ahead of this announcement, UK Hospitality has published its own 10-point plan that it said would allow the hospitality industry 'to successfully and sustainably reopen from the start of April'.
The plan builds on the Covid-19-secure measures that hospitality businesses introduced when they reopened in July 2020.
UK Hospitality said the government must set clear reopening ambitions for when infection rates have been sufficiently lowered. If these are outlined from 22 February, businesses could potentially open up for Easter trading, the trade body said.
Gradual regional reopening of the on-trade would be the next step once vaccination targets have been met.
According to UK Hospitality, over-50s will have received their first vaccination against Covid-19 by the end of March, which would allow regulations based on those seen last summer to be introduced. Local, tailored measures would also be available to deal with any future outbreaks.
By mid-June, UK Hospitality suggests 'infections should have fallen to very low levels' and a more normalised trading regime could resume.
The plan also includes steps to increase international travel, encourage a return to city centres and promote recovery through greater business support.
UK Hospitality suggested that extending the 5% VAT rate and business rates holiday could 'stimulate economic activity' and help companies recover.
Kate Nicholls, chief executive of UK Hospitality, said: "A delayed reopening will come at the cost of even more jobs and more business collapses – this is an industry that is clearly already on its knees and that has already lost one million jobs, including those lost amongst our ailing supply partners.
"Prolonged closure risks the longer-term economic recovery and also makes no sense on the grounds of safety.
"There is no valid reason for hospitality to be at the back of the queue as data shows hospitality venues are very low risk due to the exceptional investment that businesses have made in creating safe and Covid-secure environments.
"It's clearly important the government follows the data, and we understand the point, but the data is showing that we can move swiftly, safely and sustainably to reopen hospitality in April.
"Businesses need firm dates to plan their reopening strategies, so they can bring back staff, negotiate their rent with landlords and re-engage with all their suppliers."