Top subscription services for gin fans
By Nicola Carruthers
Gin is booming across the world with drinkers expanding their home collections with innovative and flavourful bottlings. Here, we present the subscription clubs bringing the best juniper spirits to your door.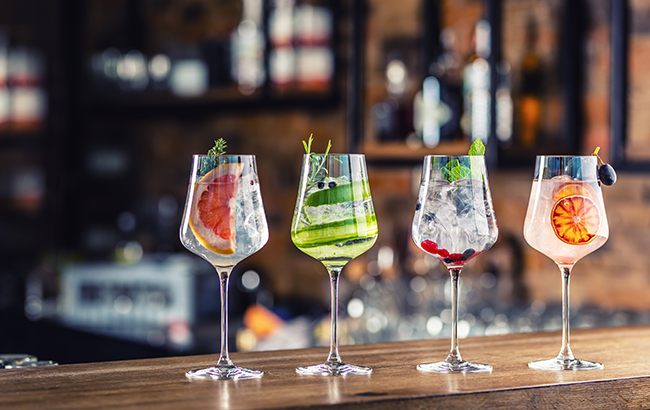 As drinkers increasingly head online for their spirits purchases, a number of gin clubs are offering unique bottlings for a monthly or yearly fee.
Consumers across the UK, the US, Australia and Asia can become a member of a variety of gin clubs, allowing fans to expand their back bars with small-batch offerings or limited edition variants.
From Sipsmith's Sipping Society to a Scottish gin club, there is an array of bottlings available for those who want to get creative at home.
Click through the following pages to see our pick of top clubs for gin lovers. 
Craft Gin Club
Described as the UK's number one gin subscription service, the Craft Gin Club offers a variety of memberships for juniper lovers across the nation.
Every box comes with a full-sized bottle of gin, tonic water and garnish, Cocktail of the Month ingredients, sweet and savoury treats, and a 56-page glossy club magazine. The club offers limited and exclusive editions not available everywhere else.
A monthly, bi-monthly or quarterly membership costs £40 (US$47) each.
The Craft Gin Club secured an investment of £75,000 (US$98,500) on BBC television series Dragons' Den in 2016.
I Love Gin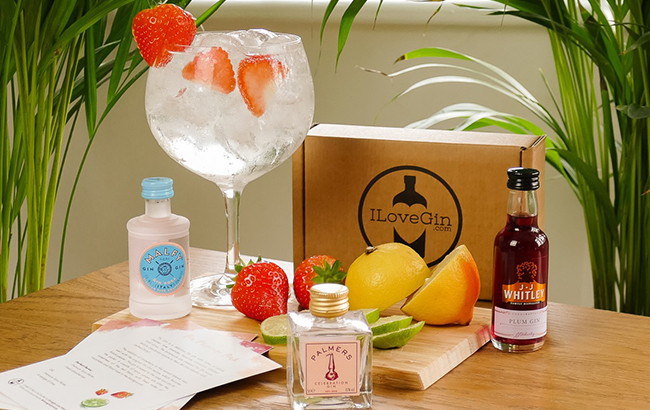 For those with a smaller budget, the I Love Gin club is priced at £14 (US$20) per month and comes with a monthly G&T box, members-only shop discounts, access to exclusive deals, recipes, and more.
The G&T box contains two gins (usually 50ml each) and two tonics/mixers (usually 200ml each), along with a booklet containing information on the drinks, perfect serves and garnish suggestions, and a ratings page to record tasting notes.
The I Love Gin Club is available to consumers in the UK only.
Sipsmith Sipping Society
English gin brand Sipsmith launched its Sipping Society club in 2016 following a successful crowdfunding campaign.
A yearly membership includes two 200ml bottles of Sipsmith's 'experimental' gins six times a year, priced at £180 (US$256). There is also a bi-monthly membership option priced at £35 (US$50) for each instalment.
In every box, master distiller Jared Brown provides the story behind each gin, comprehensive tasting notes and a range of cocktail suggestions.
Previous gins featured in the box include Strawberry Smash Gin, Toasted Marshmellow Gin Liqueur and Spiced Pumpkin Gin.
Gin Society
Gin fans in Australia can sign up to the Gin Society service, which offers a full-sized bottle of small-batch 'craft' gin from across the world.
The bi-monthly club also features Gin Society's Gin Journal, a magazine and guide to the delivered gin, its botanicals, tasting notes, and bar and travel details on the product's place of origin.
In addition, members of Gin Society will be invited to attend tasting nights, industry events and masterclasses. The latest box contains Greek brand Grace Gin. The club costs AU$95 (US$76) every two months.
Taster's Club
Founded in 2012 by former CEO Mack McConnell, Taster's Club sends subscribers an interesting bottle of spirit each month along with information about each product.
Taster's Club offers different subscription services for the spirit of your choice, including gin, Tequila, Bourbon and vodka.
The gin membership provides drinkers with a 750ml bottle of gin every month, along with tasting, history and distillery notes.
Priced at US$59 per month, the club is available to consumers in the US.
Ginsanity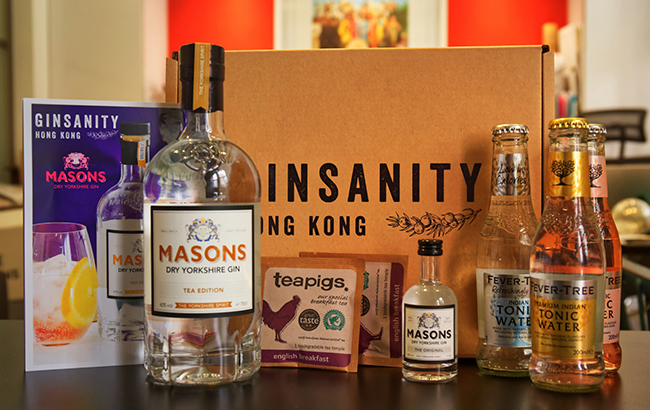 The organiser of Hong Kong's first gin festival, Ginsanity, has launched its own gin club featuring bottles 'that can't be found anywhere across Hong Kong'.
Each box comes with a full-sized bottle of gin, a selection of mixers, some treats, tasting notes and cocktail recipes.
There are membership options for monthly, quarterly or yearly. A monthly membership is priced at HK$588 (US$76), while new subscribers can get HK$50 (US$6) off their first order with the code '50GINCLUB'.
Think Gin Club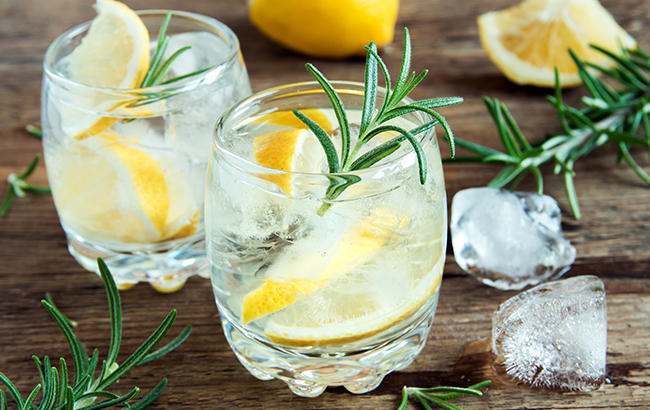 UK-based Think Gin Club offers a full-sized bottle of gin, paired premium tonics, mixers and a gift, along with a cocktail menu card.
First-time buyers will receive a giant gin glass in their box, followed by an array of mixology tools.
A monthly subscription costs £40 (US$57) and Think Gin is offering 10% off your first box with the code 'FEB10'.
Shipping is free to mainland UK. For Offshore Islands, Highlands, Northern Ireland, Republic of Ireland and the Channel Islands, the service charges an additional postage fee of £10 (US$14).
The Gin Box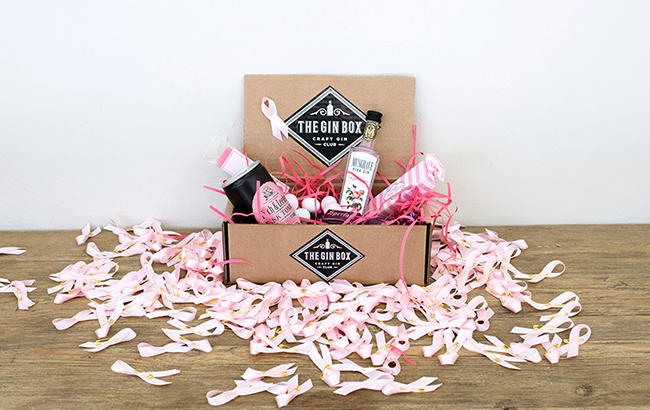 South African subscription service The Gin Box offers a range of monthly and annual subscriptions for gin fans.
Each delivery comes with a full-sized bottle of gin from craft distilleries around South Africa, including exclusive and limited editions. The box also contains distillers' notes, cocktail recipes, tasting notes and garnish ideas, alongside a specially selected range of gourmet treats, tonics, and other goodies to complement each gin.
A monthly subscriptions costs R729 rand (US$50) and is only available to South African residents.
White Possum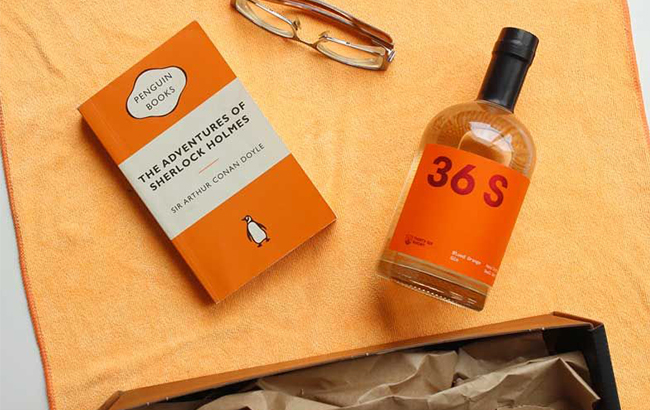 Australian subscription service White Possum offers several spirits clubs, including the Gin Guzzler option.
The gin offering provides Australian gins from across the country, with each box containing a 500ml or 700ml bottle and a tasting and fact card.
Boxes are available monthly, bi-monthly, or quarterly. Each box costs AU$69 (US$55), plus AU$10 (US$8) shipping in Australia only.
Craft 56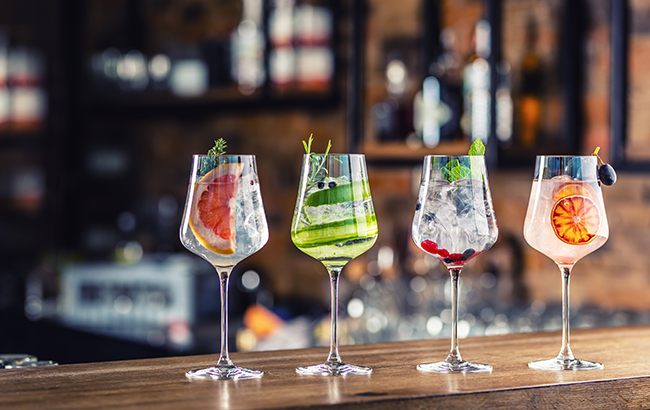 Scottish gin club Craft 56 offers some of the country's top juniper spirits to drinkers across Europe.
Each month, the experts at Craft 56 select a 700ml Scottish small-batch gin and complementary tonics/mixers. Members will also receive tasting notes and information on the producer and their story.
First-time purchasers of a box will receive a Craft 56 gin glass.
A monthly subscription is priced at £40 (US$57) with delivery free to the UK. International shipping to more than 20 European countries is also available.