Tiffanie Barriere on fighting for diversity
By Nicola Carruthers
Having turned an airport bar and restaurant into a destination venue, Tiffanie Barriere went freelance to focus on education, won a major TOTC award, and is fighting for recognition for marginalised communities.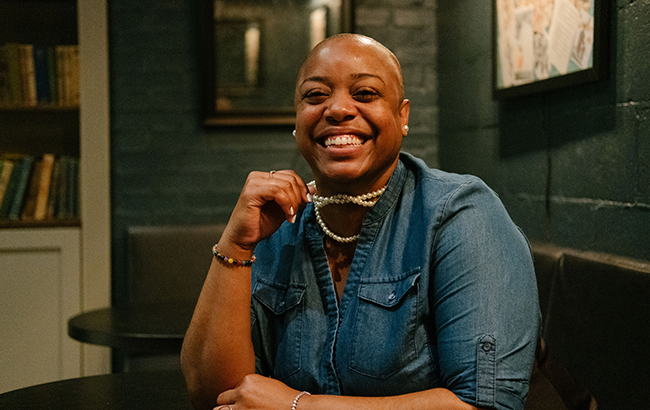 *This feature was originally published in the November 2020 issue of The Spirits Business
During her seven and a half years at the helm of successful bar and restaurant One Flew South at Hartsfield‐Jackson Atlanta International Airport, Tiffanie Barriere helped to garner an impressive number of awards for the food‐and‐drink destination. An airport venue with a James Beard nomination for excellent service was unheard of at the time, Barriere tells me over Zoom.
Not to mention One Flew South was named 'Best Airport Bar in the World' at Tales of the Cocktail in 2014 under Barriere, who operated the bar programme.
"I was very proud that I helped to train our staff to be the best in service in such a unique restaurant," Barriere says. "We flipped to saying 'we're not an airport restaurant, we're a restaurant that happens to have an airport outside of it'."
In 2016, Barriere left One Flew South to embark on a career as a freelance bartender, embodying the persona 'The Drinking Coach', a nickname given to her by a friend. Barriere wanted to focus on her true passion for education, and used her knowledge of spirits and cocktails to teach people about what they're drinking.
"We love to drink but some people don't know how to drink," she says. "That is always my question – why we like it or why we don't like it. I like to figure out why and educate ourselves on why.
"I get a lot of people who are bored drinking what they are drinking. I show them what else they can do with the same spirit or a different mixer. I get a lot of people who want to change the fact that they don't like to drink. It's fun and approachable to share stories like 'I don't drink because of college' or 'Tequila makes me weird'. It's having those conversations that jump into anatomy and bad memories. It's like having a therapy session."
Barriere says becoming freelance was a huge challenge. "I cried every day for six months. I had been in such a routine of waking up and putting my uniform on; rocking out these 14‐hour days." She believes there is "definitely a door that's opening for more independent work in the States", but adds: "We're still growing to be a real profession, to be respected as a real profession. It's not easy."
While Barriere has been able to educate people digitally during the pandemic, she says a major problem in the industry is payment. "Different outlets always want a recipe but they never pay you," she says. "We don't create this for free. I don't want people to keep thinking our time and recipes are easy peasy. It's our job. I want to see people get paid for their damn work."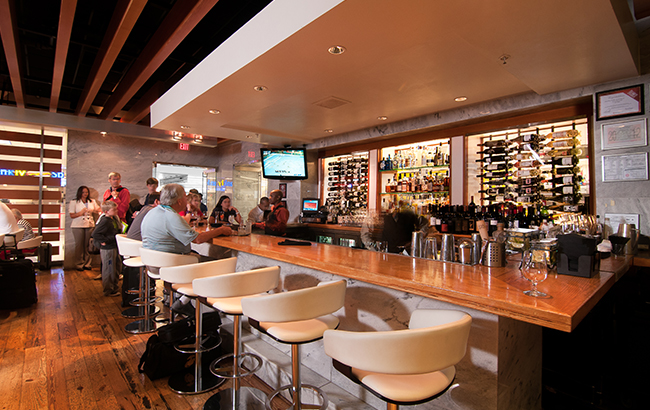 BLACK HISTORY
Barriere is also in the process of writing a book on cocktail culture using Black history, which is due for release in spring. She says: "There's been a missing link on African‐American stories when it comes to behind the bar and service because we don't talk about slavery. I wanted to share some of those stories. The stories weren't shared, because people were illiterate or not respected. I want to share some great cocktail recipes and put something in writing for those who had never had the chance to."
When it comes to finding the stories Barriere uses sources such as old obituaries, newspapers, and even reached out to southern white families. She says: "It would hit me one day that I wanna know who made something, then I dug harder and harder."
Barriere also has two other books in mind about cocktails. She tells me there's also been a request to share some of the stories from One Flew South, which saw celebrities such as Laurence Fishburne, Nicholas Cage, Mos Def and Dave Chappelle visit during Barriere's time at the airport bar.
Barriere was also recently inducted into Tales of the Cocktail's 2020 Dame Hall of Fame, an impressive achievement in the industry, but a move that Barriere says is difficult to celebrate in light of recent events. "It's been a tough year for Black culture in America," Barriere explains. "It's difficult to celebrate because we're still going through so much. To be recognised as the dame of the year as an independent bartender really makes me feel like I'm onto something. A part of me thinks 'was I chosen because I'm Black or female?' That's the negativity that hits me. I'm a Black queer, am I being chosen just because? But I shook all that negativity and said 'no I worked my ass off for this'."
Barriere believes there is a still a "long way to go" for the industry to become more inclusive. "We have to stay consistent and continue to keep everyone accountable." She points to the example of Tales of the Cocktail, where she sits on the grants committee. This year there were a number of changes to the format of the Spirited Awards, including an update to its policy on repeat winners to ensure others have the opportunity to be recognised for their work. The decision was taken to ensure the Spirited Awards process is "more transparent, equitable and fair".
THE DOOR OPENS
"As we were going to give awards to certain categories, we had to be careful," says Barriere. "We can't just pick the white male anymore. Does that mean there is no space for the white male? Are we done with the white male? We had to have these conversations on who else we were looking at. I do think the door is cracked [open]."
But what can the industry do to make sure that other communities and cultures are recognised? Barriere says there is a need for more forums: "I'd love to see more conferences, more chances to have conversations and share stories. It would be great to hear more stories about non‐white cisgender. I'd love to see more platforms, whether its television, podcasts, radio or conferences. More chances, more exposure."
Barriere also feels she has some responsibility to help the industry become inclusive and act as a role model. "I feel like I have to be better," she says. "Now that I've been recognised by Tales and as an elder in this industry I feel like maybe I should have a podcast or share this story. I want to execute it properly because I'm not just making myself proud, I'm making multiple categories proud."