Spirit Works names Krystal Goulart head distiller
By Owen Bellwood
Californian gin and whiskey maker Spirit Works Distillery has promoted Krystal Goulart to the role of head distiller.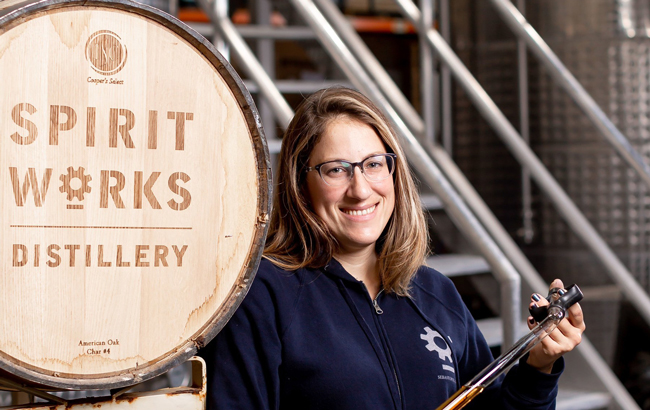 Goulart joined Spirit Works Distillery in 2018 as an apprentice with the site's all-female distilling team. She previously worked for more than a decade in the wine industry as a lead enologist and cellar master at several Sonoma wineries.
Ashby Marshall, Spirit Works proprietor and original distiller, said: "We are absolutely thrilled to promote Krystal into such an integral role with our team in this new year.
"With a background in wine production and with several years under her belt with Spirit Works, Krystal has shown she has the palate, demeaner, intellect, and logistical skills essential to her new role. We are excited for everyone else to get to know her and see her stamp on our spirits moving forward."
Goulart has a degree in enology and viticulture from California State University, Fresno, and previously held positions with wineries in Australia's Margaret River Valley and Portugal's Douro Valley.
She said: "It's an incredible opportunity to have been promoted to head distiller at Spirit Works Distillery.
"Working alongside an innovative female-led team has been inspiring and has allowed me to refine my skills over the past three years. I look forward to maintaining our signature award-winning style, while challenging myself and my team to push our creative energies towards every aspect of the distilling process."
According to Spirit Works Distillery, Goulart already has a number of projects underway, including an amaro with a sloe berry twist and a new recipe for a second batch of the brand's Exploratory Gin.