Martin Miller's campaign highlights creativity
By Owen Bellwood
Licor 43 owner Zamora Company has launched a new art-focused campaign for Martin Miller's gin, which was inspired by the brand's founder.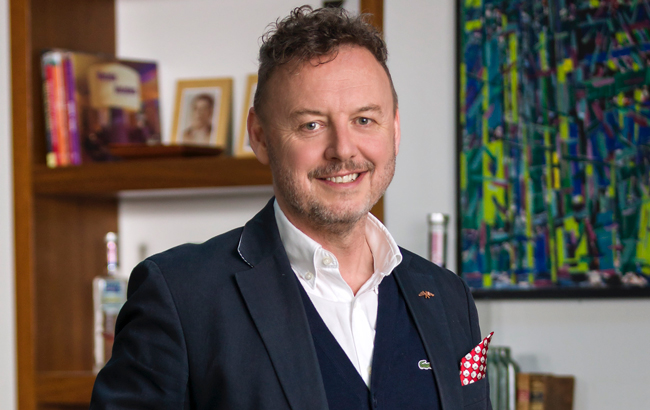 Martin Miller's From Madness to Genius was created to showcase the 'artistic soul entrepreneurial attitude and obsession' of the brand's namesake founder.
Robert Eastham, global sales and marketing director for Martin Miller's Gin, said: "We went back to who the founder was, what his thought process was, how he worked, how he saw life, and his vision for gin.
"In today's world, you need to engage with your consumers emotionally, and we thought that we had a great story that could go further down the line than just telling people how our gin is made and what it's made of."
Taking its inspiration from Miller's "passion to do something well", the new campaign has launched with a series of key visuals influenced by the Surrealist movement. Each artwork in the series incorporates a red dotted line to represent transformation, highlighting Miller's journey from vision to the final product.
Eastham added: "Routed in the brand's DNA is transformation and duality, taking elements that transform each other, in the same way that an artist transforms an idea into a piece of art. Or, how Martin actually transformed his ideas into a genius-quality gin that is recognised across the category."
To accompany the campaign, Martin Miller's launched a new website featuring interactive touchpoints and links to e-commerce platforms.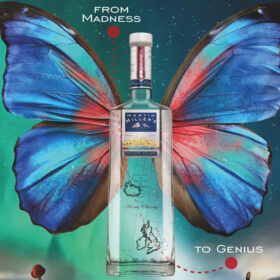 "We want to be able to create a click and shop experience on the 'Where to Buy' page of our website, and give consumers direct links to various retailers' online stores," said Eastham.
"They might be the key big retailers of the high street, or they might be smaller, we'll let the consumer choose. It's basically about telling consumers in all of our markets where they can find the product."
Affordable Art Fair
To underpin its ties to art and creativity throughout the campaign, Martin Miller's has partnered with the Affordable Art Fair and will act as the exclusive drinks partner for the event.
Running online between 12 March and 5 April 2021, the partnership will see the commissioning of original artworks exploring the 'From Madness To Genius' concept, educational talks and tastings with global ambassadors, and themed installations.
The brand will also align itself with the flagship October event in Battersea, London.
Eastham said: "We are interested in being present in the art fair to reach the curious consumer, the person who wants to understand more, the person who is not afraid to dig into a rich story."