Low-and-no 'spirits' soar 32.7% in 2020
Sales of low- and no-alcohol 'spirits' increased 32.7% between 2019 and 2020, with the sector expected to witness the biggest volume growth by 2024 compared with other low-and-no subcategories.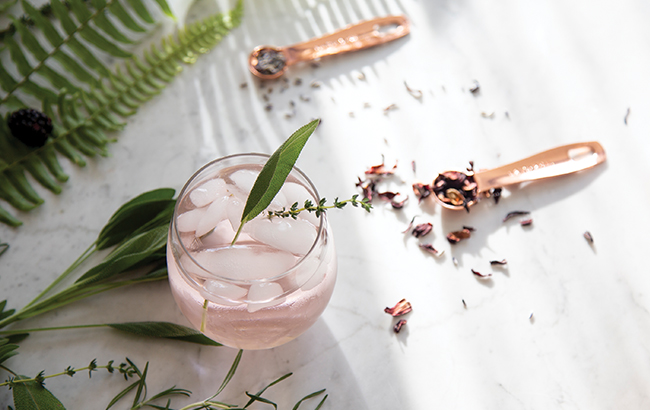 The No- and Low-Alcohol Strategic Study 2021 from the IWSR Drinks Market Analysis looked at the no- and low-alcohol category across 10 countries: Australia, Brazil, Canada, France, Germany, Japan, South Africa, Spain, the UK and the US. Together these markets make up more than 75% of global no- and low-alcohol consumption.
The no-and-low category increased its share of the total alcohol market by 3% in 2020, and total volume is forecasted to rise 31% by 2024, the IWSR found. Volume consumption in the 10 markets grew by around 1% last year, despite the closure of bars across the world.
Low-and-no 'spirits' currently account for 0.6% of the low-and-no market and grew volume sales by 32.7% in 2020.
The low-and-no beer and cider category has a 92% share of sales but witnessed a 'flat' performance between 2019 and 2020, growing 0.5%.
The no-and-low ready-to-drink (RTD) segment rose 10.2% in 2020, boosted by the alcohol-free RTD trend in Japan. No-and-low wine increased by 4.9% last year. IWSR expects both categories to grow by between 7% to 8% volume CAGR from 2020 to 2024.
Across the 10 markets in the report, Germany is the largest market for the category by volume and experienced an almost 5% drop in consumption in 2020 due to reliance of the no-and-low beer segment in the on-trade. The second largest market, the US, is currently the most dynamic, with the no-and-low segment registering an increase of more than 30% in 2020.
The 10 markets are projected to continue growing by 2024, with most of the volume growth driven by the US, Germany and Spain. South Africa is expected to experience the highest compound annual growth rate (CAGR) volume from 2020 to 2024, at approximately 16%, although from a low base.
"What we're seeing is a moderation trend that's sweeping across key global markets, and that's bringing with it increased demand for reduced alcohol, or alcohol-free drinks," said Mark Meek, CEO of IWSR Drinks Market Analysis.
"Brand owners will have an important role to play in the future development of no- and low-alcohol, as increasing the breadth of products available to consumers and their price points will support category growth and broaden its appeal."
The spirits segment of the low-and-no category is predicted to experience the largest CAGR between 2020 and 2024 – rising by 14%. The is due to new product development and increasing consumer demand.
Zero-ABV outperforms low-ABV
Alcohol-free products are 'outperforming' their low-alcohol counterparts, the IWSR said. The non-alcoholic subcategory increased volume by 4.5% from 2019 to 2020, while low-alcohol dropped 5.5%. The IWSR said newer low-alcohol products like 'spirits' and RTDs are particularly resonating with mindful drinkers in markets such as the US.
"Low-alcohol 'spirits' is smaller than no-alcohol, but extremely strong growth is expected to continue as companies launch low alcohol by volume (ABV) versions of established brands, and consumers show less concern about 0.0% ABV in this category," said Sophia Shaw-Brown, senior insights manager at IWSR.
Looking at the main consumer drivers, IWSR found that people choose to drink alcohol alternatives to avoid the effects of consuming alcohol. More than half (58%) of no-and-low consumers report that they choose to switch between no-and-low and full-strength alcohol products on the same occasion, while only 14% claim they abstain from alcohol.
The most popular occasion to consume no-and-low products is when relaxing at home (64%). IWSR also found that consumers are consistently claiming that taste is important when it comes to alcohol alternatives, which means that drinkers are willing to pay a similar price for an alcohol alternative as a full-strength one.