Kraken and The Vaccines record sea shanty
By Owen Bellwood
Spiced rum brand Kraken partnered with The Vaccines frontman Justin Young to record a sea shanty and is encouraging drinkers to add their own verses to the track.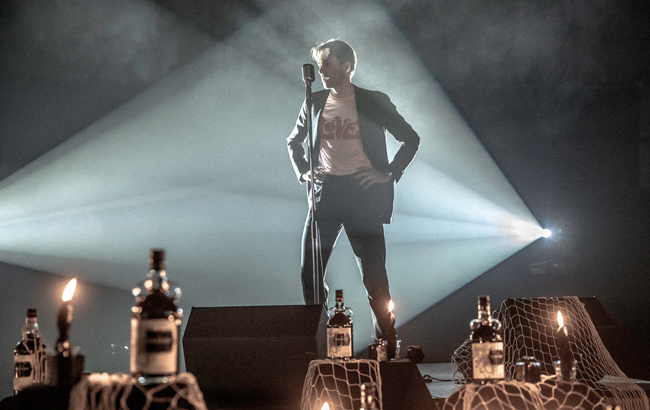 Kraken and the If You Wanna singer recorded a 'dark twist' on the My Jolly Sailor sea shanty, which tells the story of a young woman waiting for her lover to return from the sea.
Young performed the track as part of The Serenading Sirens musical trio at east London venue The Troxy, where he sang in front of 100 cocktail kits.
Young said: "Doomed love is the muse behind almost every song I've ever written. Forget the bouquets or borrowed clichés, listeners of My Jolly Sailor can expect to hear the harrowing, tragic demise of traditional Valentine's Day romance. Plug in your headphones and enjoy (or not) the beautiful sadness of unrequited love."
The Serenading Sirens' version of My Jolly Sailor is available to view on YouTube or can be downloaded from the Kraken website.
Kraken is also giving fans the chance to win one of the sets Young performed for. Each kit includes the ingredients to make a Dark Hearts cocktail and a limited edition Serenading Sirens vinyl featuring two versions of My Jolly Sailor.
To be in with a chance of winning one of 100 cocktail kits, drinkers must contribute their own verse to My Jolly Sailor via Kraken's League of Darkness fan zone, which can be accessed at theleagueofdarkness.co.uk.
The competition runs from 1 to 8 February, and winners will be announced on 9 February.