How mixer brands are expanding beyond Europe
By Owen Bellwood
Tonic and mixer producers are putting their global ambitions into action, as they strive to replicate the success found in Spain and the UK further afield. The Spirits Business investigates how the category is faring worldwide.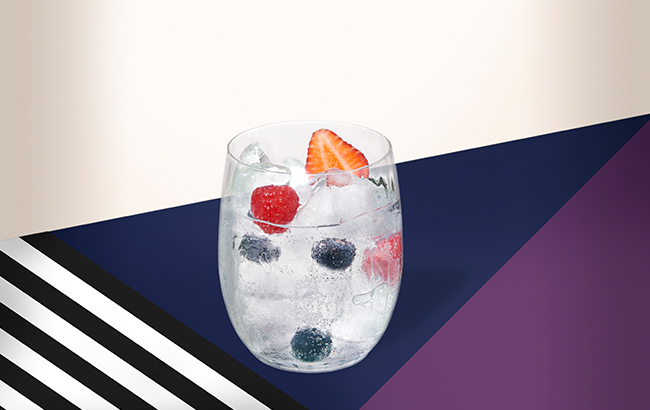 *This feature was originally published in the November 2020 issue of The Spirits Business
While gin remains a hot topic of discussion in the global drinks industry, tonic water, its partner in crime, has also gone from strength to strength in recent years. Before the pandemic, premium brands such as Fever‐Tree saw their sales grow year on year, thanks to booming demand for G&Ts in Europe, and an increasing interest in premium mixers in the US.
A growing focus on 'drink less, but better' from consumers has had a knock‐on effect on the mixer category, with imbibers around the world increasingly turning to higher‐quality options to pair with their premium‐ and‐above spirits.
"Changes in drinking habits have led to the growth of tonics worldwide," says Ounal Bailey, co‐founder of The London Essence Company. "From an increasing appreciation for a G&T in countries such as China and the US, to the discovery of new spirit‐and‐tonic combinations, such as the Tequila and tonic, the increased desire for premium spirits and more adventurous mixing is driving growth in tonic consumption across the globe."
SALES ON THE RISE
According to figures from data analyst Euromonitor International, global tonic water sales have increased year on year since 2015, and despite challenges around the world they are forecast to rise again this year. Sales of tonic water in the off‐trade are predicted to reach 2.26 billion litres in 2020, an increase of 18.7% over 2015 levels.
George Tsirikos is co‐founder of mixer brand Three Cents, which was launched in December 2014. He says: "In the beginning it was quite rough and tricky, but then when we moved to London and opened offices there the business started growing and everything went very well for us. Every year we used to have double‐digit growth in sales and in revenue, and this continued until the first three months of 2020."
Growth in the category has been widespread in recent years, and the sector that was once dominated by household favourite Schweppes and premium producer Fever‐Tree is now rife with innovative new brands looking to put their own twist on the classic spirit‐and‐mixer serve. While brands are exploring new serving suggestions and spirit combinations for future growth, there is no arguing that the gin and tonic boom in Europe played its part in the category's growth up to now.
Bailey says: "Gin has seen huge growth in Europe over the past decade, with the UK fuelling a large percentage of this with over 83 million bottles bought last year alone. As a result, the G&T serve has long been prevalent here, meaning tonic sales have risen as consumers seek out premium options to elevate their serves."
Sales of the juniper‐led spirit continue to grow, and figures from the Wine and Spirit Trade Association published in June 2020 found that despite a slowdown, gin sales in the UK were valued at around £2.6bn (US$3.3bn) in 2019. During the same period, Fever‐Tree saw its full‐year revenue grow 10% to reach £260.5m, up from £237.4m in 2018.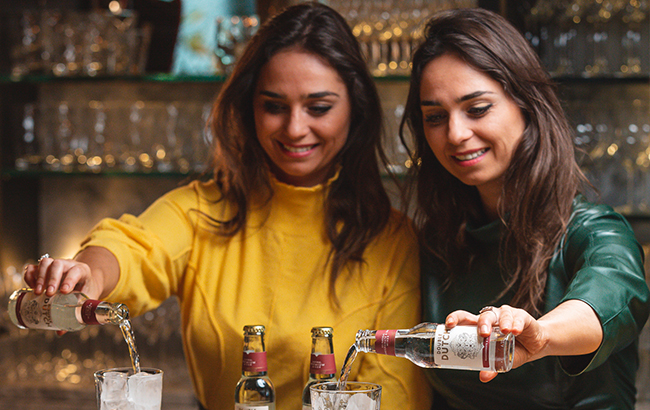 "Definitely the UK has been our main growth driver," says Raissa de Haas, co‐ founder of tonic brand Double Dutch. "Our team is here, and our company is based here, so we see everything in the UK and then we have seen growth in the European markets."
According to Euromonitor, tonic sales grew by double digits in Eastern and Western Europe between 2015 and 2019, rising by 13.4% and 21.1% respectively. Western Europe was the fastest‐growing region for the five‐year period, and volumes in the area are forecast to reach 831.6m litres in 2020.
"In Europe, there are obviously some very well‐established gin and tonic markets," says Christian Sarginson, brand controller at Global Brands‐owned Franklin & Sons. "Gin has a lot of history in the Netherlands, and Belgium has a huge G&T market as well. So, in those markets we have development executives and sales managers on the ground who can feed us information about things locally."
Sarginson also cites the UK, Italy, Scandinavia, Spain, Germany and the Baltic states as key regions where there is potential for Franklin & Sons.
Meanwhile, in Eastern Europe, Double Dutch has seen resilience in the sector, which Euromonitor predicts could hit 239.9m litres in the off‐trade by the end of 2020. "What has been surprising, at least with Double Dutch, is that Eastern European countries have been strong," says de Haas. "I think there is still lots of good news in the premium mixer market."
NEW MARKETS
Further good news for Double Dutch came in June when the family behind beer giant Heineken acquired a 10% stake in the brand. The deal saw Michel de Carvalho, a major shareholder of Heineken, join Double Dutch's supervisory board. The tonic brand hopes to benefit from de Carvalho's extensive experience of entering new markets and new product development, as well as his global network to grow the brand internationally.
"It was a really good timing, and really gave us the confidence to work with a strategic investor who knew how to guide us through a crisis," de Haas explains. "Michel de Carvalho has been really instrumental with helping us get into the bigger accounts abroad, but also in the UK. We've been using the Heineken network in the UK, and also getting their experience in the on‐trade and retail has been really helpful."
Away from the UK and Europe, North America has also proved an important market for the world's mixer makers. According to Euromonitor, 327.9m litres of tonic water was sold in the off‐trade in North America in 2015, rising to 374.3m litres in 2019. A report from analyst firm Technavio also predicted that 39% of growth for the tonic water market between 2020 and 2024 will originate in North America.
As such, de Haas says there will also be a "big focus" on the US for Double Dutch over the coming years. She says: "We recently launched in the US, and we are preparing our products across the country in California, Florida, New York and Chicago."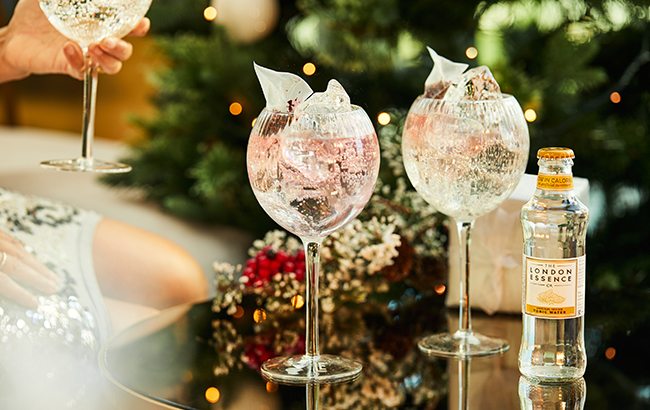 Franklin & Sons has also started offering its products in the US, which Sarginson says will be a key market for the company, "undoubtedly due to its sheer size". He says: "We've not really traded much there before, so it's really exciting that we are getting to do so. They are big spirit drinkers and big cocktail drinkers; gin is not quite as high on the agenda there but the G&T is still a massive serve.
"Also, in the US, our British and quality angle is quite interesting. Over there, particularly in the off‐trade, even the premium tonics tend to be a little mainstream and in your face. So, something that can convey the idea of 'craft' becomes a little bit different."
DRIVING VALUE SHARE
Demand for 'craft' in the US also helped Fever‐Tree. According to the company's latest financial results, the US was its second biggest market and witnessed "very strong" performance to grow by 39% to £27.4m in the first six months of 2020. Canada also proved important for Fever‐Tree, and the company reported that it had driven value share gains across the country.
Oliver Winters, global communications director at Fever‐Tree, says: "It has been similar to what we have seen in many other markets, with the move to long mixed drinks gaining more traction with the trade and consumers alike. As well as maximising the momentum in the gin‐and‐tonic serve in both these regions, we also see opportunities to premiumise other mixer categories such as gingers."
While sales may have risen each year since 2015 in North America, off‐trade sales of tonic water in Latin America have proved less stable. Between 2015 and 2019, volumes in the channel decreased by 1.3% to 242.7m litres, and are predicted to fall by a further 1.1% in 2020 to 240m litres. However, Bailey says countries including Brazil were showing "positive momentum" for London Essence as a result of desire for premium spirits and greater mixing choices.
Bailey also says China is an area of interest for The London Essence Company. Asia Pacific, including China, saw the third highest volume increases between 2015 and 2019, rising to 182.9m litres last year.
As volumes are predicted to rise by a further 4.5% in 2020, Sarginson believes that a number of factors have benefited Franklin & Sons and the wider category in the region. "Without being incredibly stereotypical about it, the further east you go, the more interested people can be in the western lifestyle," he says. "So for us, things like the fact that this is a genuine brand that was trademarked as far back as 1886 in Rickmansworth, is really valued.
"That, and the fact that it has that age attached to it and has stood the test of time, those kind of quality signifiers really carry a lot of weight."
The region could also potentially be an untapped market for mixer producers, Sarginson says, as interest in local spirits such as baijiu and shōchū increases. As a result, innovation in flavours and servings could soon be influenced by the huge demand for such spirits in China and Asia.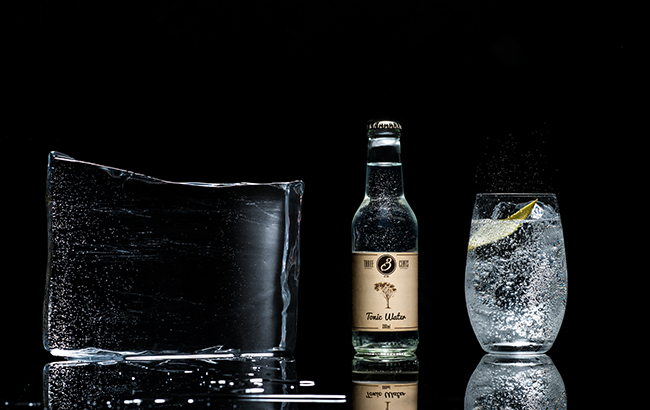 Australia has also proved to be a successful market for Fever‐Tree, and Winters says growth in the region has seen the brand "strengthen [its] position as the number one global premium mixer brand".
Nonetheless, there is no denying that 2020 has been a challenge for major tonic and mixer players. As Covid‐19 swept the globe, the virus has brought about on‐trade closures and lockdown measures worldwide, which has stifled growth ambitions for the year. The challenges posed by the pandemic were highlighted in Fever‐Tree's latest earnings. For the six months ending 30 June 2020, the group's revenue was £104.2m, down from £117.3m during the same period in 2019 after sales fell 11%, largely due to the impact of the pandemic in the UK and Europe.
Three Cents has also felt the impact of Covid‐19. "We were up in sales during the first trimester, but then it stopped," says Tsirikos. "So that obviously affected all our plans. We wanted to launch new products, probably new lines of Three Cents, and also we wanted to launch a media campaign, which is a huge project for us, supported by a huge investment. But because everything stopped immediately, we had to halt everything for at least four or five months to see where we were going."
With bars around the world closed, drinkers turned to at‐home entertaining. While Fever‐ Tree saw off‐trade sales perform "consistently ahead of expectations" during the first six months of 2020, the sector provides challenges for Franklin & Sons.
"The off‐trade is very much dominated by a couple of brands, and you tend to see a lot of space given over to those things that work well," says Sarginson. "A couple of things do work quite well for us in the off‐trade, and that is our flavour collection, which is our mixed four‐pack that is vibrant and has a real point of difference to everything else, and our spirit‐and‐mixer cans, which offer something different and something really interesting."
Despite signs of recovery as lockdown measures lift and the on‐trade reopens, Tsirikos is conservative in his predictions. "You see people making plans and saying the economy is going to recover in 2022," he says. "Here, the best‐case scenario is that you are going to be at the same level as 2019 in terms of revenue. But basically, we were able to keep the same numbers from 2019 in 2020 in terms of sales and revenue.
"I believe in 2021 we will have growth, but I don't think it's going to be a huge number because you never know how things are going to work in the first three or six months of 2021. I think it is going to be better from the summer and that could be a huge potential for us to get back to growth, but we can't be sure because it is always a work in progress."