How Brexit will impact the spirits sector
Despite the relief of the UK leaving the EU with a trade deal, spirits companies have been plunged into more uncertainty, facing problems concerning exporting, labelling and possible cost increases.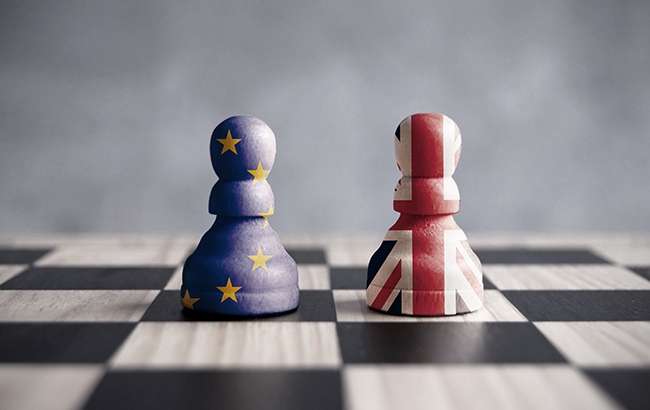 Since the UK left the European Union (EU) on 31 January 2020, the priority for spirits producers and trade groups has been the establishment of a free‐trade deal before the end of the transition period. Since the UK voted to leave the EU, the spirits sector has repeatedly called for clarity about how businesses would operate outside of the customs union and single market.
At the eleventh hour, an agreement was struck between the two nations, providing some relief for the spirits sector. However, ongoing issues surrounding the deal remain, including ensuring the smooth movement of goods, increased administrative costs and labelling rules.
Miles Beale, chief executive of trade body the Wine and Spirit Trade Association (WSTA), said the deal was a "welcome relief to the UK's wine and spirit sector". The WSTA and other organisations have insisted that a deal be struck. However, Beale warned that the agreement is "thin but a lot better than no deal". The Scotch Whisky Association also welcomed the news of the trade deal, which provides producers with "more certainty about how we continue to export to our largest regional market".
A spokesperson for the organisation said: "We have called for a commonsense approach to the application of new rules and new border procedures that have been in place since 1 January 2021 to help businesses manage the transition smoothly. The UK government and EU member states will need to be flexible with producers, logistics companies and importers as they get to grips with the significant changes that have now taken effect. We are continuing to monitor the situation in these early stages."
Beale highlighted that the UK's Department of International Trade has successfully managed to agree more than 50 continuity free trade agreements, which replicate all of the previous deals the UK had as part of the EU. He also singled out Japan, Canada and Mexico as "really important" – "if we hadn't done those deals then all British spirits would have been paying tariffs". He also said that the UK's agreement with Japan is a "slightly better deal" than what the EU has.
One other positive that Beale noted is the UK's "advanced discussions" with Australia, New Zealand and the US. He added that the UK is also trying to become part of CPTPP, a trading bloc of 15 countries. "Fifteen per cent of our trade is with those countries," he says, which could be "quite useful" for spirits companies as it could improve tariffs.
Both Australia and New Zealand have 5% ad valorem taxes on gin, and Australia has a 5% tax on whisky, Beale notes. A free trade deal with those nations would remove those tariffs straight away.
Beale said it has become more complicated to export and import, which now requires more forms and two systems for moving things on either side of the English Channel. He says: "If you are transporting spirits over the Channel, you have them in a lorry sat in a longer queue, and it's not moving as quickly as it used to."
Welsh distillery Penderyn also noted some short‐term challenges brought about because of the deal, including product labelling. Stephen Davies, Penderyn CEO, says: "There are some additional costs for export by us and import by our European partners but we don't know at this stage if they will affect prices in the market. The admin is different and more onerous, and we have some issues regarding product labelling, which we still have under review."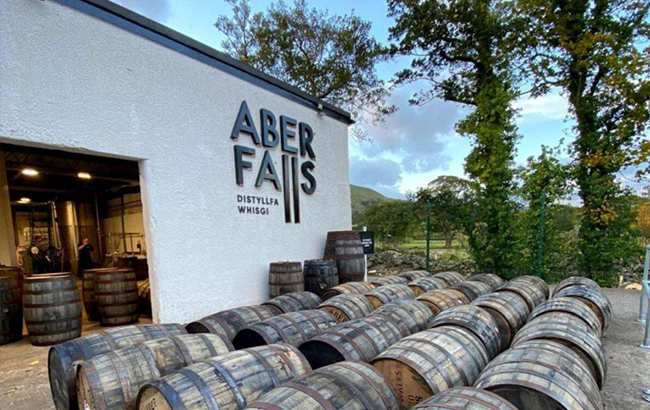 GI SCHEME
In October 2020, the UK government outlined a new geographical indication (GI) scheme to protect UK products such as Scotch whisky, which replaced the EU's scheme on 1 January. Plans are afoot for a GI for Welsh whisky, with a first draft being shared among distilleries in the country, according to James Wright, managing director of Aber Falls Distillery in Wales. "It's a fantastic opportunity for the Welsh government to attract more distilleries into Wales because of the infrastructure we have here," he says.
The plans to develop a GI started around 18 months ago, and the process "should be a lot easier" now that it's in the UK's hands, Wright believes. "I hope we can get it across the line in 24 months," he adds. "What's important for us in Wales is that we have good quality whisky and a strong category that stands on its own." When it comes to regulation, Wright notes that it could look at Welsh water and Welsh malted barley, but that the rules must remain flexible. Meanwhile, Dan Szor, founder and CEO of England's Cotswolds Distillery, said there is some interest in establishing a GI for English whisky, but notes that it is a long‐term goal.
Beale is also hopeful for a definition for flavoured gin, which would distinguish between classic and flavoured gin. He says: "We have agreed a definition for flavoured gin, which is being used as guidance but it isn't based on legislation. We hope to achieve that eventually, first in the UK, and then we hope the EU will recognise the definition."
Businesses are also now required to show where their goods were made and where the parts making up these products have come from to determine whether tariffs are levied when entering the EU. The European Community (EC) Certificate of Origin has been replaced by a UK Certificate of Origin, which shows the origin of goods, what the goods are, their weight and country of destination.
Wright notes that the Certification of Origin is a challenge because there's a stipulation that a percentage of a product needs to be made in the UK. "That could affect logistics and warehousing and all of those elements," he notes. "I think it will get resolved because it affects both sides."
Szor adds that one opportunity for the industry is the creation of excise tax relief for small distillers, similar to the Craft Beverage Modernization and Tax Reform Act in the US, which was recently made permanent. He says: "It's a win‐win for the government. Craft brewers get a tax break but distillers don't."
Beale also notes that duty on spirits remains "extremely high" in the UK. The Treasury and HMRC are reviewing alcohol duty, but "it will take a while" and a reform could potentially be 12 months away. He believes the system must be simplified and made fairer, and that it could better support low‐alcohol products. Beale says the UK government must provide more support, and invest in small‐to‐medium firms to help them export.
How the new Brexit deal will affect producers remains extremely hazy, particularly as it plays second fiddle to a global pandemic with no clear end in sight. While there remains opportunities surrounding new free trade agreements with other countries and potential GIs, it's difficult to predict what the future holds. It will be some time before we see what the true effects of Brexit are on the industry.