A drink with… Felicity Gransden, Ron Colón Salvadoreño
By Owen Bellwood
Felicity Gransden, co-owner of Ron Colón Salvadoreño rum, tells us about the challenges of launching a new brand during a global pandemic.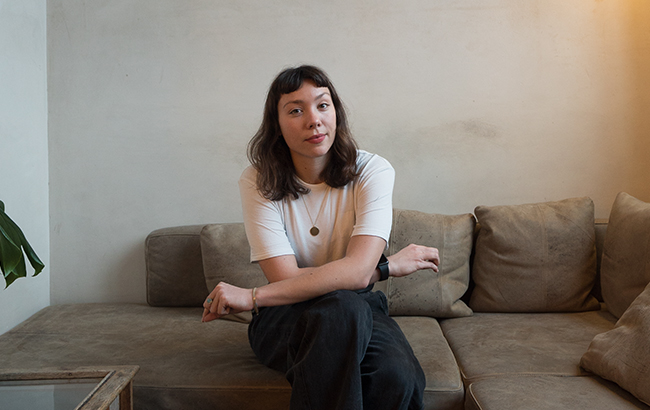 Where did your interest in rum come from?
In the past, I worked on vodka brands and apéritif brands, so working on a rum brand was a new step for me. When I joined the Ron Colón team as co‐owner, it was at the point where Pepijn [Janssens] and Thurman [Wise] had designed the liquid, but they wanted to develop a coffee‐infused rum. My background was working with flavour, so for me to come into a project that could bring together the flavours in coffee and rum was really exciting.
What inspired Ron Colón Salvadoreño Cold Coffee Infused Rum?
Ron Colón is based around El Salvador, and that country produces some really beautiful speciality coffee. At one point, coffee made up 90% of the export coming out of El Salvador, so it is a huge part of their economy and way of life. That, and the flavours that you have in coffee and rum are so perfect for each other, all of those spices, vanilla, chocolate, they just blend together so well.
Was Ron Colón developed with bartenders in mind?
The dark aged rum has been developed by Thurman Wise. His aim was to create a dark aged rum that had a blend of rum from various origins and distillation methods. When you bring together all of these characteristics, you give bartenders something different to work with. It was also our aim to create something that bartenders could work with on a daily basis, something they could work with on their cocktail menus. It was important that it was never priced so high that this wouldn't be possible.
Do you have any new products in the pipeline?
We have just released a 40.5% ABV coffee‐infused rum. We brought that out in the past few weeks and it will become the third spirit in our portfolio. I think that will be a really interesting spirit. It's more consumer‐focused and easier drinking than the high‐ABV version [55.5% ABV]. We're always working on new projects, so we'll see what we bring out in the next few years.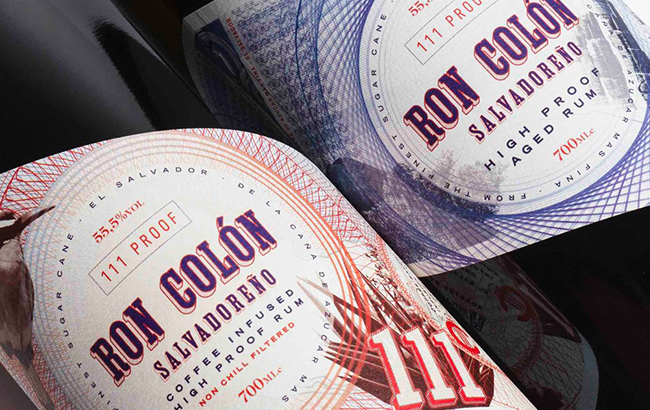 What makes Ron Colón stand out from other brands?
If you look at the dark aged rum, we have quite an unusual flavour profile. We worked with a Salvadorian rum that is made in a multi‐column still, so it's very light, fresh and bright, and has this kind of dry finish. Then we work with Worthy Park Estate, Hampden and Monymusk in Jamaica, which are heavier, richer, and have more spices.
What challenges have you faced in launching Ron Colón during the Covid-19 pandemic?
Many, many challenges. Launching a brand as a pandemic started was always going to be difficult. We launched in Berlin in 2019, so we did our second production just before Christmas and sent out samples to everybody in our network. By the time February [2020] came around, we were beginning to sign up to international trade shows to introduce our brand for the first time. But, we had to rethink how we would get Ron Colón out there. We did a lot of work online and introduced the brand as much as we could in that way.
We also hired brand ambassadors in each market, so now we have seven brand ambassadors working in some of the most important cities for Ron Colón. Their job is to introduce Ron Colón to consumers and to the on‐trade.
What ambitions do you have for Ron Colón?
I have a lot of ambitions for Ron Colón, and one of them will be to continue on the path that we have taken, which is the idea of being transparent, as open as possible and talking about rum, its origin and quality. Working with a coffee‐infused rum, our aim is to bridge the gap between the coffee and rum categories.