The biggest spirits stories of 2020
By Nicola Carruthers
It's been quite a year for the spirits industry, with a global pandemic and trade wars grabbing the headlines. The Spirits Business looks at the biggest breaking news from the past 12 months.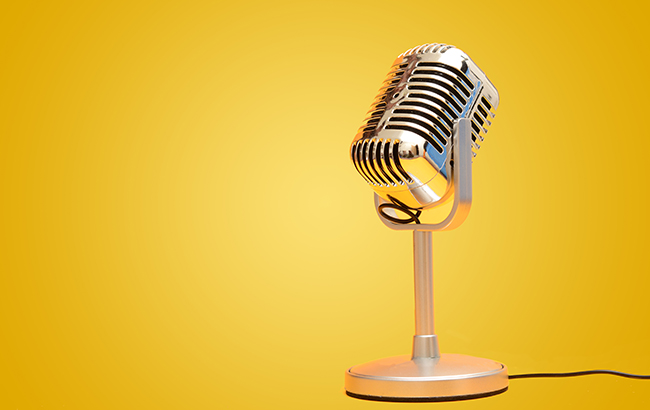 Last year saw a number of big companies hit the headlines including Beam Suntory, which was hit with a US$19.6 million fine over a bribery investigation.
The Covid-19 pandemic dominated the sector last year, with total alcohol sales predicted to decline by 8% in 2020, according to new forecasts.
Spirits such as vodka and rum were caught in the crossfires of a trade war, after the European Union imposed 25% tariffs on an additional US$4 billion worth of US goods.
The Macallan continued to break auction records, with a Macallan 1926 Valerio Adami bottle selling for over US$1 million. Meanwhile, the hard seltzer category reach sales of US$14.5 billion by 2027.
Click through the following pages to discover our pick of the top 10 biggest spirits stories of 2020.
Hand it to Tito's
A surprising revelation came at the start of this year, when Tito's Handmade Vodka overtook Diageo powerhouse Smirnoff as the best‐selling spirit in the US in 2019. It was the first time in more than a decade that Smirnoff had not reigned supreme in the US.
Preliminary figures from the IWSR US Beverage Alcohol Review database showed Tito's grew by more than 20% in volume in 2019. Vodka was the largest spirit category by volume in the country. Jack Daniel's Tennessee whiskey was the third‐best‐selling spirit in the US last year, followed by Sazerac's whisky liqueur Fireball and Diageo's Canadian whisky Crown Royal.
The data showed total alcohol consumption in the US grew by 0.3% in volume in 2019, reversing the decline it registered in 2018. By value, total alcohol consumption reached US$167 billion – a rise of 2.5%. Spirits consumption was up by 2.3% in volume, led by growth in mezcal (40%), Japanese whisky (23.1%) and Irish whiskey (8.6%).
Record breaker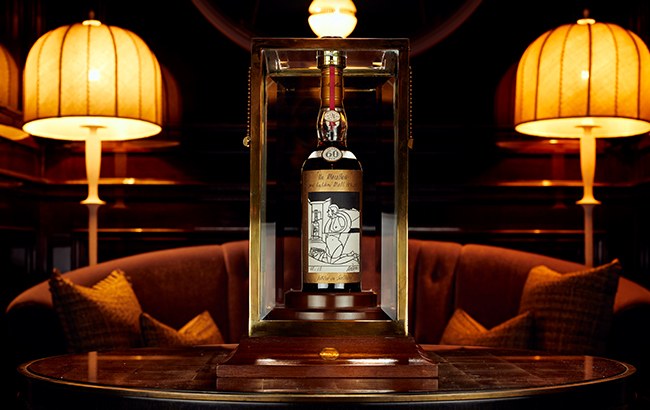 The Macallan continued to break auction records, with a Macallan 1926 Valerio Adami bottle selling for US$1,072,000 in February. The bottle attracted bids from 11 countries, with the winning offer hailing from Europe.
The bottle was part of The Perfect Collection, which at the time was the 'world's largest' private whisky collection to be offered at auction, comprising 3,900 bottles.
Whisky Auctioneer split the collection between two auctions, with the first part closing on 17 February. The Macallan 1926 Valerio Adami 60 Years Old broke the previous world record for the bottle, US$912,000, set in October 2018. Whisky Auctioneer said the sale of The Macallan 1926 was a "landmark moment for the secondary whisky market", with the auctioneer becoming the first online whisky auction to sell a million‐dollar bottle.
The auction, which saw 1,642 bidders from 56 countries take part, raised US$4,277,000, and featured more than 1,932 bottles. The collection was built up by the late American private collector Richard Gooding.
Call of duty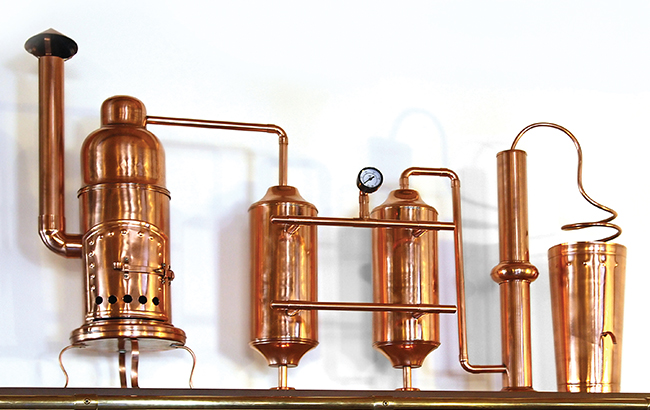 In June 2020, the spirits industry was dealt a blow when European Union (EU) member states provisionally agreed to update excise duty rules on alcohol in the EU. The move, however, excluded distillers.
The deal ensures small alcohol producers have access to a new EU‐wide certification system, providing a pathway to lower excise duty rates in the EU. The "modernised" rule will apply from 1 January 2022.
The updated rules include an increased threshold for lower‐strength beer, with reduced rates for products from 2.8% ABV to 3.5% ABV. Under the rules, small brewers are able to produce 1,000 times the amount of pure alcohol that start‐up distillers can make before full excise rates apply.
Trade body Spirits Europe said the exclusion of spirits "means the structural discrimination between different alcoholic beverage categories will further widen – to the detriment of craft distillers, product innovation and consumer choice".
Hard talk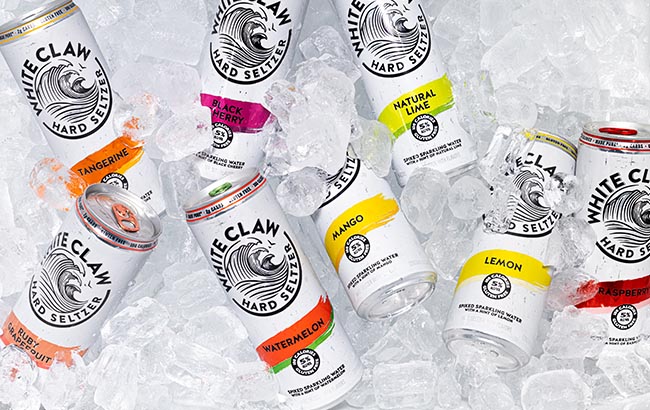 The burgeoning popularity of hard seltzers could see the category reach sales of US$14.5 billion by 2027. US‐based market research firm Grand View Research expects the hard seltzer category to grow by a compound annual growth rate (CAGR) of 16.2% from 2020 to 2027.
Grand View Research predicts the sector will witness substantial growth due to the increasing popularity of low‐alcohol products among millennials in developed markets. Grand View expects markets including the US, Australia and Canada will be key to the sector's growth.
According to the research firm, hard seltzers with an ABV of 1% to 4.9% are expected to register the fastest growth, as these products will attract health‐ conscious consumers. The Asia Pacific region is predicted to register the fastest growth, at a CAGR of 17% between 2020 and 2027. On‐trade sales are forecast to outperform the off‐trade, with a CAGR of 16.5% in the seven years to 2027.
Social standing with BLM
Global spirits firms stood in solidarity with the Black Lives Matter movement this year by halting their social media advertising in support of the Stop Hate for Profit campaign. The initiative saw spirits producers Brown‐ Forman, Beam Suntory, Diageo and Pernod Ricard join with firms including Coca‐Cola and Adidas in pausing paid advertising on social media throughout July to tackle hate speech.
The initiative was launched by a group of six organisations: the Anti‐Defamation League; the National Association for the Advancement of Colored People (NAACP); Sleeping Giants; Color of Change; Free Press and Common Sense. The six groups asked companies to "act against hate and disinformation" being spread on Facebook through the Stop Hate for Profit campaign.
Many of the companies, including Beam Suntory and Brown‐Forman, pledged to evaluate their social media strategies. Leading firms have also vowed to increase diversity across the spirits sector.
Diageo flies in for Aviation
Drinks giant Diageo is betting big on a celebrity‐backed gin, after the firm bought Aviation Gin owner Davos Brands in a deal worth up to US$610 million. Aviation Gin, which is co‐owned by actor Ryan Reynolds, is the second‐largest and one of the fastest‐growing brands in the US  super‐premium gin category.
Ivan Menezes, chief executive of Diageo, said: "The acquisition of Aviation American Gin and the Davos Brands portfolio is in line with our strategy to acquire high‐growth brands with attractive margins that support premiumisation. We are confident that Aviation American Gin will continue to shape and drive the growth of super‐premium gin in North America and we are looking forward to working with Ryan Reynolds and the Davos Brands team to accelerate future growth."
Diageo also acquired other brands in Davos Brands' portfolio, including Astral Tequila and Sombra Mezcal. The deal was announced in August and was completed on 30 September.
'Vulgar' book slammed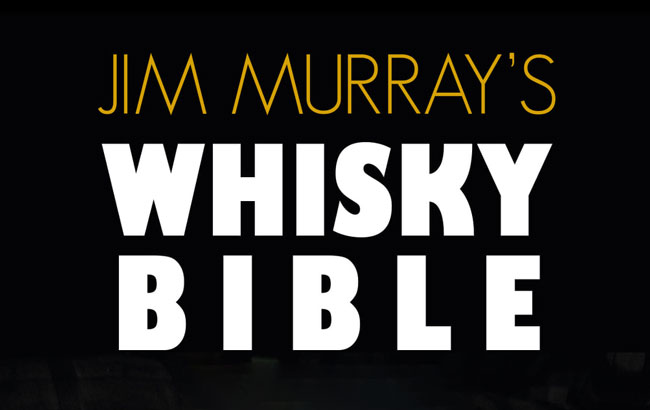 Jim Murray's latest Whisky Bible hit the headlines just days after it was published over the book's "vulgar" language, which highlighted what has been called the industry's Me Too moment.
Several days after the publication of the 2021 edition in September, Forbes writer Felipe Schrieberg and spirits writer and Our Whisky co‐founder Becky Paskin called out the "sexist and vulgar" language Murray used to describe certain spirits.
On social media, Paskin said "something needs to be said", and highlighted "34 references to whisky being 'sexy' and many more crudely comparing drinking whisky to having sex with women". Murray responded to the criticism, arguing the points raised online were "an attack on free thought and free speech".
As a result, distillers around the world began distancing themselves from the Whisky Bible, including Beam Suntory and Bacardi. Sales were also discontinued by spirits retailer The Whisky Exchange.
Sales fall amid pandemic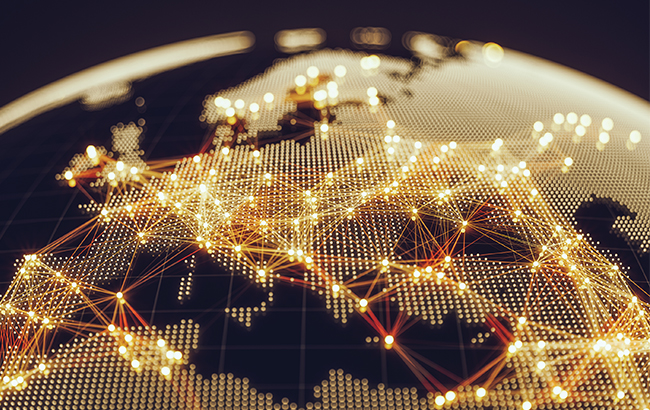 The Covid‐19 pandemic is expected to cause total alcohol sales to decline by 8% this year, according to new forecasts from IWSR Drinks Market Analysis.
In May, IWSR forecast total global alcohol consumption would experience double‐digit declines in 2020 because of the impact of the crisis, and that it would take until at least 2024 for the industry to recover to pre‐crisis levels.
IWSR analysed beverage alcohol consumption in 19 key global markets and the global travel retail channel, representing more than 75% of total global alcohol consumption combined. China is expected to see a 'full recovery by 2021'.
Together with the US, the two markets will be key growth drivers of global beverage alcohol, accounting for one‐third of global volume consumption and more than 40% of global value. The US and Canada are expected to be the only two markets to show volume growth in 2020, both increasing sales by more than 2%.
Beam Suntory's bribe fine
Jim Beam owner Beam Suntory was hit with a US$19.6 million fine in October over a bribery investigation into its Indian subsidiary.
Beam Suntory entered into an agreement with the US Department of Justice to conclude the government's inquiry into conduct by the US drinks group and its Indian business, which was disclosed in 2012. From 2006 until the end of Q3 in 2012, Beam's Indian arm paid bribes to various Indian government executives, including corrupt payments to gain or retain business in India.
During the period, a bribe of one million Indian rupees (around US$18,000 at the time) was paid to a senior Indian government official in exchange for a licence to bottle ready‐to‐drink products.
Beam Suntory said it had dismissed workers who violated the firm's code of ethics, and stopped all commercial activity in India until it was satisfied the business was compliant.
Spirits caught in crossfire
Whisky has been the subject of punitive tariffs over the past few years, but now additional spirits such as rum and vodka have been caught in the crossfire. In November, the European Union (EU) imposed 25% tariffs on an additional US$4 billion worth of US goods, including rum, vodka, brandy and vermouth.
The latest tariffs were authorised by the World Trade Organization. The spat between the EU and US stems from a 16‐year dispute between plane makers Airbus and Boeing.
In 2019, the US implemented tariffs on US$7.5bn worth of EU goods, including single malt Scotch and single malt Irish whiskey. Since these tariffs were imposed, there has been a 34% decline in Scotch whisky exports to the US, and a 28% decline in liqueur and cordial exports.
Similarly, a 25% tariff on Bourbon and American whiskey announced by the EU in June 2018 led to a 41% decline in American whiskey exports to the EU.
A coalition of 20 alcohol trade groups warned the tariffs could force more businesses to close during the pandemic.