Spirits take market share from beer and wine in US
For the 11th consecutive year, spirits have continued to gain market share from beer and wine in the US, according to new data from the Distilled Spirits Council of the US (Discus).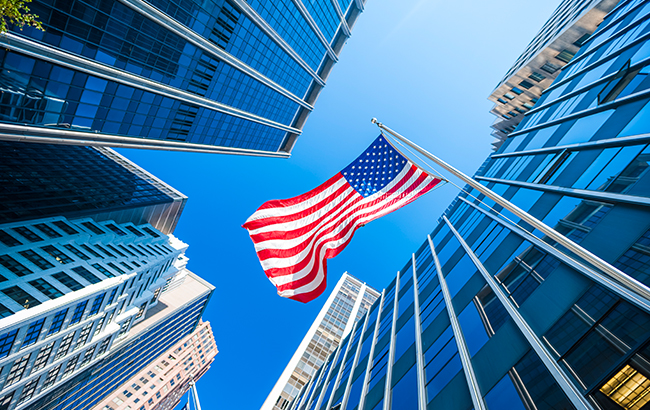 In 2020, spirits accounted for 39.1% of the total beverage alcohol market, up 1.3% on the previous year.
Supplier sales in the US rose 7.7% last year to reach US$31.2 billion, while volumes increased by 5.3% to 251 million nine-litre cases.
Overall, total beverage alcohol sales by volume grew 3% in 2020.
Chris Swonger, Discus president and CEO, said: "Tariffs and the pandemic left a wake of destruction in the hospitality industry in 2020.
"Permanently enacting marketplace modernisations introduced in response to Covid-19, from online delivery to cocktails to-go, will aid the recovery of restaurants, bars and craft distilleries."
To date, 18 states have filed legislation to make cocktails to-go permanent. Some states have also filed to make direct-to-consumer shipping of spirits permanent.
Super-premium sales soar
Discus also noted that sales of super-premium spirits represented 40% of revenue growth in 2020.
American whiskey sales in the US were up by 8.2% last year, rising by US$327m to US$4.3bn. Discus noted rye whiskey was an 'important component' of the overall American whiskey category's growth, with sales up 16.9%, or US$40m to US$275m.
Tequila and mezcal sales also rose 17.4%, with mezcal alone growing 7% to US$124m.
Cognac also reported strong double-digit growth (21.3%), with sales hitting US$2.4bn.
Meanwhile, pre-mixed cocktail sales were driven by ready-to-drink (RTD) products and rose 39.1% to US$489m.
David Ozgo, Discus chief economist, said: "The increase in spirits sales revenue reflects consumers' willingness to spend a little extra on super-premium spirits during the past year since they were not travelling, going on vacations or dining out as often.
"It also reflected consumers' desire to bring that special restaurant and bar experience they were missing into their homes.
"We saw a renewed interest in home bartending as people stocked their bars with a range of spirits categories to experiment with new drink recipes and create craft cocktails at home."