Molson Coors moves into spirits-based RTDs
By Nicola Carruthers
Brewing firm Molson Coors has partnered with Casa Komos Beverage Group to distribute Tequila-based, ready-to-drink cocktail Superbird in the US.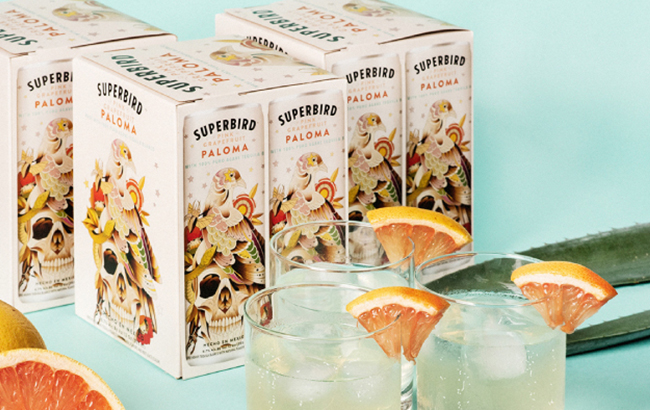 The agreement marks Molson Coors' first foray into the premium spirits-based ready-to-drink (RTD) category as the firm looks to diversify its portfolio.
"We have clearly executed on our promise to evolve our portfolio beyond beer and moving into fast-growing RTD cocktail space with an incredible brand like Superbird only strengthens our position as a true beverage company," said Pete Marino, president of emerging growth at Molson Coors. "CKBG created a delicious, authentic, super-premium brand, and it equips our company, and our distributors with another high-quality option."
Casa Komos Beverage Group (CKBG) first launched RTD cocktail Superbird in 2018. The 5.9% ABV canned drink is a twist on the classic Paloma cocktail, and is made with Tequila, grapefruit juice, agave nectar and sparkling water. It is also contains no sugar or artificial ingredients.
"With Superbird, we created a ready-to-drink Paloma with high-quality Tequila that we handcraft ourselves, resulting in a purer blanco liquid," said Richard Betts, co-founder of CKBG. "Finding the local craftsmen and canneries who understood what we were trying to achieve was key. And now bringing Superbird to customers with the right distribution partner is the ultimate accomplishment."
The deal will help Superbird to expand its distribution across the US, starting with 10 new markets in spring 2021.
The RTD spirits category grew by 142% in 2020 and is predicted to be worth an estimated US$1.2 billion this year, according to Nielsen data cited by the brand.