MGP names Matt Greeno lead master distiller
By Nicola Carruthers
Third-party spirits producer MGP Ingredients has promoted Matt Greeno to the position of lead master distiller.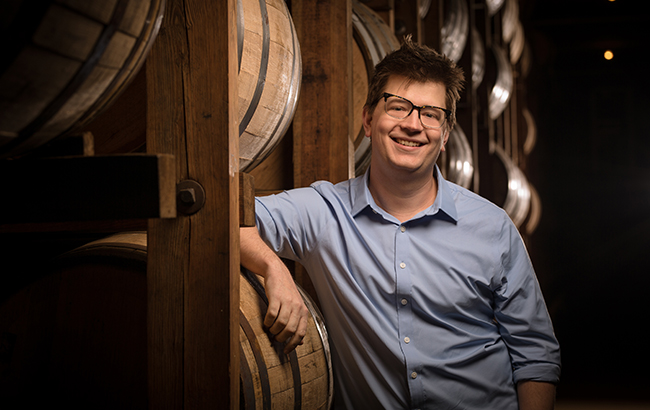 In his new role, Greeno will be responsible for safeguarding the quality of distillation and supporting new product development for contract-distilling customers and the company's brands.
Greeno will be in charge of MGP's master distillers and process engineers, and will manage technical processes across the firm's distillery operations in Kansas, Indiana and Washington DC.
To support product development, Greeno will partner with MGP's alcohol research and development, and innovations teams to create new concepts and custom mash bills and distillates.
David Dykstra, MGP's vice president of alcohol sales and marketing, said: "Matt's new role supports our strategy of developing 'bench strength' with MGP team members who are highly skilled in distilling and blending.
"This allows us to serve customers of any size with quality spirits and, for those seeking to stand out in a crowded market, exceptional customised products."
Greeno joined MGP in autumn 2011 as a plant process engineer at the company's headquarters in Atchison, Kansas. He received his master distiller certification from MGP in 2019. Greeno graduated from the University of Kansas with a bachelor of science in chemical engineering/physics in 2010, and received an MBA from the University of Missouri-Kansas City in 2020.
"Greeno's knowledge and expertise in distilling both gins and whiskeys is important as MGP Brands expands its portfolio," said Andy Mansinne, MGP's vice president of brands.
"We look forward to even more collaborations between our talented master distillers and master blenders in 2021 and beyond to innovate with exciting new gins and whiskeys that will elevate our position in the marketplace. Matt will play an important role in this evolution."