Drizly predicts US alcohol trends for 2021
By Nicola Carruthers
Drinks delivery service Drizly has revealed five alcohol trends in the US for 2021, including the acceleration of agave spirits and an increased focus on brand values.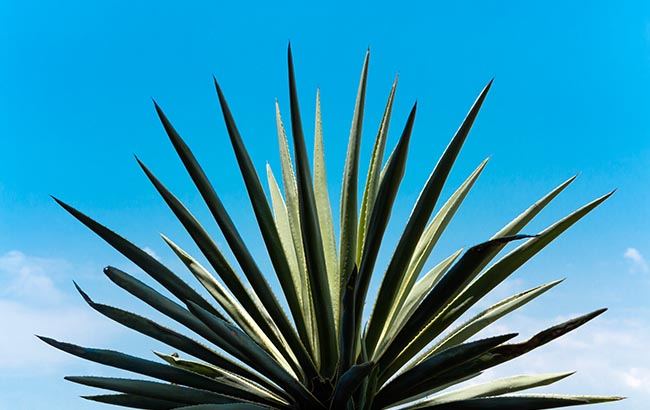 E-commerce platform Drizly said the 'ripple effect' of the pandemic vibrated across the alcohol sector in 2020, changing perceptions of 'normal' in the industry.
The Drizly team believes there will be a continuation of many pandemic-induced trends and behaviours even as everyday life starts to normalise.
Drizly CEO Cory Rellas said: "The most significant difference in e-commerce for 2020 was simply the increase of consumer awareness as to the ability to purchase alcohol online. While we are all excited for the return of on-premise, we believe the e-commerce landscape has fundamentally changed in how consumers will discover and shop the beverage alcohol category."
One trend Drizly highlighted is the persistence of pandemic shopping habits. The company said retailers should expect the fast-growing categories of 2020, including ready-to-drink (RTD) cocktails, triple sec and citrus liqueurs, bitters, and hard kombucha, to remain strong this year. Furthermore, RTDs and hard seltzers will continue to grow "particularly as safety concerns and convenience values persist", Rellas said.
Rellas added: "We expect customers who learned how to make the perfect Margarita or Whiskey Sour in 2020 will continue to stock their bar carts with ingredients for those cocktails. Now that consumers have become comfortable with making cocktails at home and realise the cost-effectiveness relative to going to a bar, the process will likely become part of their regular routine."
Drizly also noted that technology will 'transform and connect the industry'. In 2020, Drizly more than doubled its number of online retailers, and data indicates growth will continue in the US.
This trend is expected to accelerate this year as consumers continue shopping online due to Covid-19 restrictions. In addition, Drizly said suppliers and distributers have also embraced online sales and it expects technology to 'play an even bigger role in connecting the industry's three tiers this year'.
Agave spirits growth
Meanwhile, Drizly said Mexican spirits such as Tequila and mezcal have hit the mainstream, and will be boosted by premium brands.
Drizly said the movement towards at-home cocktails and the popularity of classic cocktails helped Tequila to 'skyrocket' last year, with its share of alcohol sales on Drizly up 22%, compared to 2019.
The e-commerce platform highlighted Casamigos Blanco and Espolòn Blanco, which were among Drizly's top 10 best-selling alcohol SKUs in 2020. Mezcal also made 'massive gains', growing its share of Drizly's alcohol sales by 57% in 2020, compared to 2019.
Drizly said this trend will accelerate as consumers explore agave spirits and trade up. Early data shows that consumers will explore more sub-categories of Tequila, like añejo and reposado, as well as premium sipping Tequilas, which are expected to 'compete more closely with their whiskey counterparts'.
The alcohol platform said the premiumisation trend is likely to continue, despite the focus on value brands during the pandemic.
Drizly said the premiumisation trend could 'diversify', with premium growth accompanied by growth in high-value brands as consumers move to 'lower-priced value-driven' products.
Rellas added: "In 2021, there is a question of whether the premiumisation trend will persist, or consumers will shift towards a focus on value. The reality will likely be a combination of both. Depending on their target audience and customer base, retailers should be utilising local data to understand consumer trends and what that means for ideal selection and pricing on their shelves."
The final trend highlighted by Drizly was the movement towards brand values as consumers make more conscious decisions.
"Beyond the impact of Covid-19 on the world, 2020 was also a transformational year in terms of social justice and the fight for equality," said Rellas. "From the Black Lives Matter movement to awareness about immigration and women's rights, the year had many businesses and consumers increasing consciousness of the impact of their decisions on minority groups. Businesses must lead from the front."
Drizly found that consumers were 'actively' seeking to support and buy Black-owned drinks brands. The e-commerce platform said consumer consciousness for the value of brands will continue to be a focus this year, and businesses are expected to be more transparent about their own values.
Rellas added: "Drizly has a responsibility to connect brands' and retailers' stories with customers to help make informed and conscious decisions when shopping on the platform, and we will continue to improve how we do so in 2021."