Beefeater gin embraces sustainable packaging
Pernod Ricard-owned Beefeater London Dry gin has unveiled a more sustainable packaging design that will allow the brand to save 410 tonnes of plastic every year.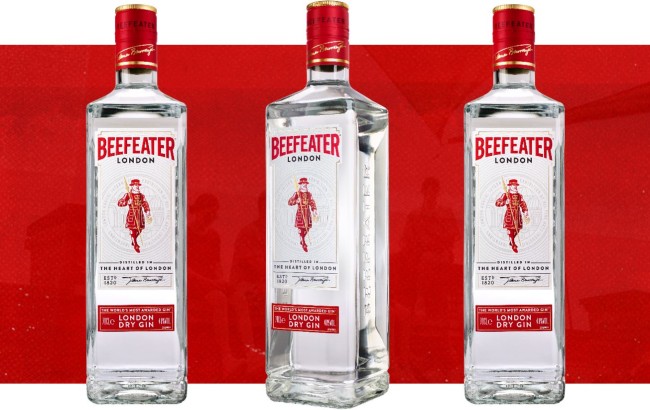 The new bottle is made entirely from recyclable glass and the shape was inspired by London bricks. The bottle was designed with bartenders in mind and is said to make pouring the gin easier.
The previous plastic cap has been replaced with an embossed, aluminium cap and the label has been changed from PVC to paper.
Murielle Dessenis, global brand director, Beefeater, said: "Whilst our packaging has evolved our award-winning gin remains the same, with every drop distilled in the heart of London. The design of the bottle, from its shape to its label, paints a picture of what the liquid inside will taste like.
"The brand is fortunate enough to have 200 years of distilling heritage to draw from and this new pack certainly celebrates the history but also looks forward to the next 200 years.
"The new design has performed well with bartenders and consumers alike, and we're proud to have designed this new iteration of Beefeater's iconic bottle with sustainability in mind, taking the brand on to the next step in its journey with a natural evolution for today's gin enthusiasts."
The new design will be rolled out globally from this month (January 2021) and will cover the whole Beefeater range, with the exception of Beefeater 24.