Arizona bars launch legal battle over 10pm curfew
A group of hospitality businesses in Tucson, Arizona, has challenged a 10pm curfew in Pima County arguing there is 'no data' to suggest the measure will prevent the spread of Covid-19.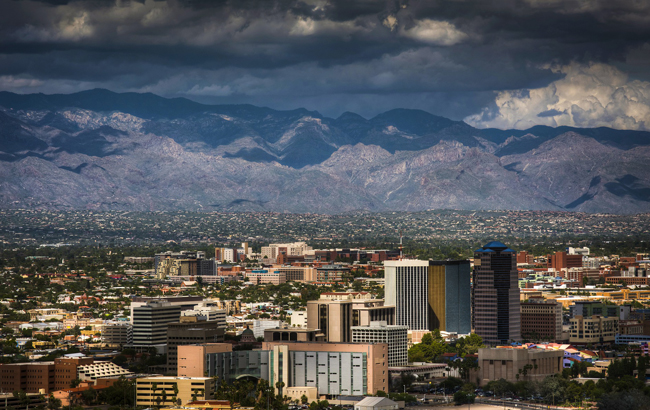 Bar owners, including the teams behind Cobra Arcade Bar, High Wire, The Maverick and Union Public House, have filed a complaint with the superior court in Arizona to overturn the 10pm curfew currently in place across Pima County, which includes the city of Tucson.
The businesses argue there is 'no data to suggest that forcing businesses to arbitrarily close at 10pm prevents the spread of Covid' as venues are already required to follow measures imposed by the Arizona Department of Health Services at all times.
Alvin Harper, bartender at High Wire, said: "Employees have adopted and successfully learned to enforce the guidelines mandated to keep people safe. And now, the decision makers are forcing us out of work, while also putting people in danger by enabling them to throw unregulated house parties that could very well keep this virus spreading.
"I deserve to work and perform the same job as others in my industry; a clock has no bearing on the spread of this disease."
Dan Bogert, Arizona Restaurant Association chief operating officer, added: "This curfew, specifically targeting restaurants and bars was adopted without providing any credible data showing that restaurants or bars are significant contributors to the spread of the virus.
"Officials from the State of Arizona have repeatedly stated that the evidence shows the spike is not coming from businesses but instead from activities such as large family gatherings. This most recent action by Pima County does nothing to address the identified problem areas and only serves to put more pressure on the already devastated Pima County restaurant community and their employees with no relief offered from the county.
"The Arizona Restaurant Association strongly opposes this curfew targeting restaurants and bars."
The complaint has been led by Tucson-based attorneys at Munger, Chadwick & Denker and has been assisted by Ilan Wurman, associate professor of law at the Sandra Day O'Connor College of Law.