World whisky brands to watch in 2021
By Melita Kiely
Distillers in Australia, Finland and Taiwan are pushing boundaries in production with game-changing technology and innovative bottlings. We predict the brands that will take the world whisky category by storm next year.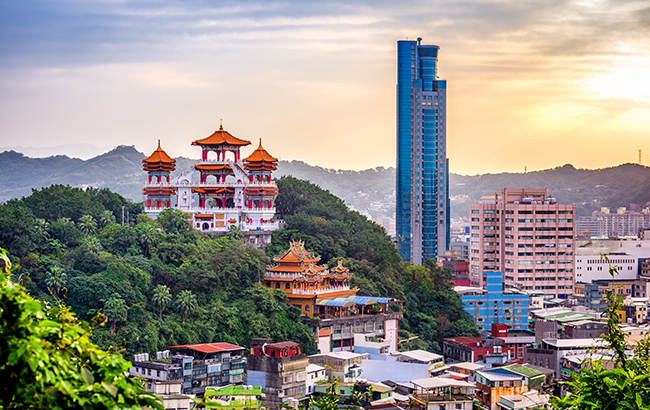 Up‐and‐coming whisky‐making regions are keen to show they are serious contenders on the global whisky stage. Australian producer Archie Rose Distilling Co, Taiwanese distiller Kavalan, and Sweden's Mackmyra are all adding fresh flavour to the whisky category – and are a hit with consumers.
But according to data forecasts from market researcher Euromonitor International, total whisky volumes (including the likes of Scotch, Irish, American, Canadian, Japanese and other whisky‐making regions) will fall significantly in 2020. Total whisky volumes are expected to drop to 352.7m nine‐litre cases in 2020, down from 405.3m cases in 2019 and below the 389.8m cases of 2018. Although volumes are expected to rebound in 2021 – rising to 367.7m cases – this remains below 2018 levels, and is likely to change, given the fluctuating nature of the pandemic.
There's been a buzz of excitement surrounding the Nordics for some time, and October saw Finland's Kyrö Distillery Company launch its first rye whisky in the UK. The producer ramped up whisky production after opening a new site at the end of 2019.
Mackmyra also continued to bring new products to market despite the pandemic, releasing a limited edition whisky inspired by the forests surrounding the distillery. Mackmyra Jaktlycka was matured in ex‐lingonberry and blueberry wine casks, something not often seen in whisky.
Kavalan has also not taken its foot off the pedal this year. The producer released its second shaved, toasted and re‐charred (STR) whisky in November as part of its new Artists Series. It was also the distillery's first peated whisky. Kavalan had partnered with artist Paul Chiang to launch the limited edition line, which comprised four single cask whiskies: Puncheon, Virgin Oak, French Wine Cask and STR whisky Peated Malt.
Speaking to The Spirits Business this year, Kaitlyn Tsai, brand ambassador and global PR officer for Kavalan, said: "In the first half of 2020, we launched our first ready‐to‐drink products, Kavalan Highball Whisky Soda, and Gin & Tonic, as well as Kavalan Distillery Select No.2 single malt whisky, to capture a broader market. Next year we will continue to expand our global presence and bring more surprises to excite whisky drinkers."
In Australia, Archie Rose Distilling Co started production at its new distillery in Botany, Sydney, last month, with plans to push the boundaries of spirit development.
Will Edwards, Archie Rose Distilling co‐founder, said: "The innovation and flexibility we have built into the new distillery is, as far as we know, unprecedented at this scale, and allows us to commit to techniques and processes we've spent the past six years delving deep into at our Rosebery distillery."
Click through the following pages to see which brands we believe are ones to watch in the year ahead.
Canadian Mist
In August 2020, Sazerac completed its takeover of Canadian Mist from Brown‐Forman. Despite being the third biggest‐selling Canadian whisky brand, activity from Canadian Mist has been relatively quiet in recent years. The brand's volumes have been steadily declining for the past five years in a row. But with the whisky now under new ownership, could 2021 be the year that the brand is given a new lease of life?
Abasolo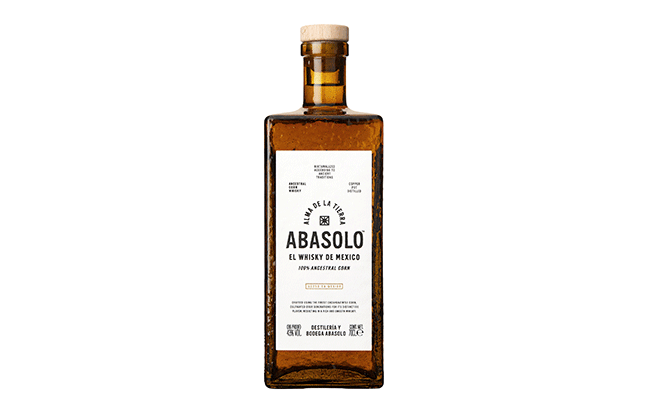 While Tequila, mezcal and all things agave are hot property right now, Mexican whisky isn't a category you stumble upon too frequently in the spirits trade. But that may soon change after Casa Lumbre launched Mexican whisky Abasolo in the UK this year. Thought to be the first Mexican whisky to launch in the UK, with the right marketing and distribution, the brand could become a pioneer of the Mexican whisky scene.
Sterling Reserve Premium Whiskies
Owned by Allied Blenders & Distillers, Indian whisky brand Sterling Reserve managed to more than double volume sales in its second year to 2.4m nine‐litre cases. It has delivered strong, wide‐reaching marketing initiatives in 2020 too, spanning music, comedy and even online gaming to attract a broad spectrum of whisky drinkers. If the brand can remain relevant to its target audience in 2021, it could see another 100%‐plus growth spurt taking it beyond the 3m case‐mark – a huge feat for a fledgling brand.