United Spirits names new CEO
Diageo-controlled United Spirits has appointed Hina Nagarajan as CEO, taking over from Anand Kripalu who will step down from the firm in June 2021.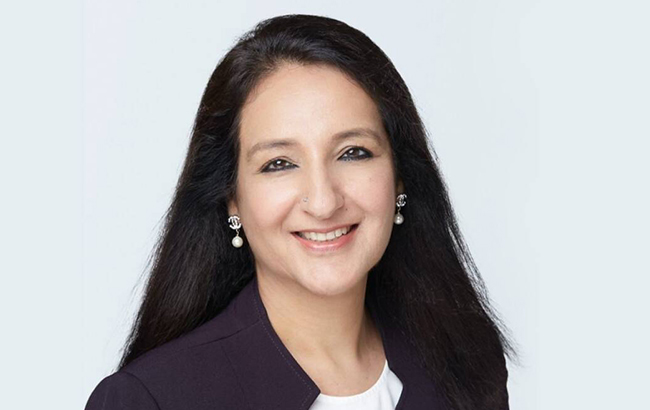 Nagarajan, the current managing director of Africa regional markets (ARM) at Diageo, will become CEO-designate on 1 April 2021, and will take over the CEO position on 1 July 2021. She will also join Diageo's executive committee, reporting to John Kennedy, president of Europe and India.
The new role will see Nagarajan move to Bangalore, India, where United Spirits is headquartered, in April. She will work closely with Kripalu on ensuring a smooth handover. Kripalu will depart United Spirits on 30 June to 'pursue the next phase of his career'.
Nagarajan joined Diageo in summer 2018, managing operations in Ghana, Cameroon, Ethiopia, the Indian Ocean, Angola and several other countries. Under her leadership, ARM has become a major growth driver for Diageo's Africa unit, the group said.
Before joining Diageo, Nagarajan spent more than 30 years in consumer packaged goods and held several senior marketing and general management roles at Reckitt Benckiser, Nestlé India and Mary Kay India.
Kripalu has served as managing director and CEO of United Spirits since May 2014. Under his tenure, the company has 'vastly improved' its operating performance, including margin growth, working capital and cash generation. Kripalu also led the integration of United Spirits after Diageo took a majority stake in the company in 2014.
Kripalu also championed inclusion and diversity across the business, with the executive team comprising 40% women.
In March 2020, Diageo increased its shareholding in United Spirits to 55.9% as part of the firm's long-term premiumisation strategy in India.
In May, Diageo said it would not comment on reports that suggest it is planning to delist United Spirits.
Last month, United Spirits reported a 29.7% sales decline for the first half of its 2021 fiscal year due to the impact of India's nationwide lockdown.