Scotch whisky brands to watch in 2021
By Melita Kiely
Despite punitive tariffs and the impact of the pandemic, there are growth opportunities for Scotch whisky in emerging markets such as India and China. We predict the brands poised to take the category by storm next year.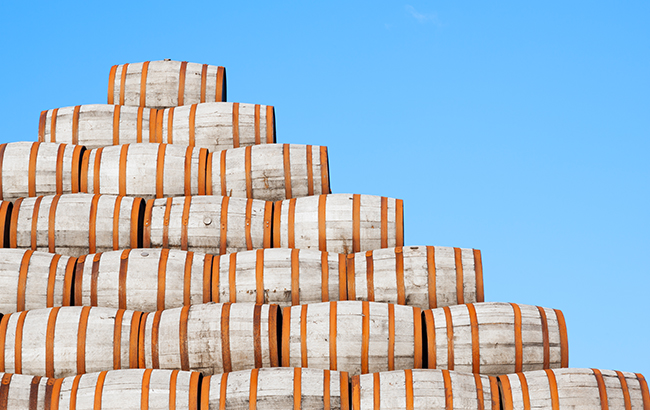 US tariffs, Brexit uncertainty and Covid‐19 have pummelled the Scotch whisky industry this year. After a record export year in 2019, there is no sugar‐coating the grave impact this year's geopolitical storm has had on the sector.
Scotch whisky exports hit 1.31 billion 700ml bottles in 2019, a 2.4% rise on the previous year. By value, Scotch exports were worth £4.91bn (US$6.56bn) in 2019, according to HMRC figures released by the Scotch Whisky Association (SWA). However, the outlook for 2020 is vastly different.
"The collapse of global hospitality, tourism and travel retail as a result of Covid‐19 lockdowns, combined with the damage being done by the 25% tariff in the US, means we are expecting global exports to fall by around a third in 2020," says Graeme Littlejohn, director of strategy and communications at the SWA. "The 25% tariff on single malt Scotch continues to cause the industry real damage. It has been in place for more than a year, costing the industry around £400m [US$535m] so far in lost exports. These losses disproportionately impact smaller producers, who only export single malt and for whom the US is a vital export market."
Closer to home, and with the end of the Brexit transition period looming ominously close on 31 December 2020, it remains unclear whether Scotch will continue to benefit from tariff‐free trade next year. At the time of writing, the UK and EU had still not agreed whether the UK would enter 2021 with or without a trade deal with the EU.
"The EU is an important market for Scotch and our largest export region, accounting for 30% of exports in 2019, valued at £1.47bn [US$1.96bn]," Littlejohn says. "Throughout 2020, we have urged UK and EU negotiators to work together to deliver a deal, which allows for zero tariffs on all goods, protects UK and EU geographical indications, and puts in place governance structures to limit any new barriers to trade forming."
However, Littlejohn does spy the small glimmer of a silver lining for the category in 2021. In the next decade, most of Scotch whisky's growth is forecast to come from emerging markets such as India, China and countries in Africa, he states.
"A renewed focus on these regions under the UK's new trade policy can help remove trade barriers, ensuring the Scotch whisky industry can achieve its full growth potential," Littlejohn notes.
"There are some green shoots of recovery," Littlejohn highlights, referring back to the impact of the Covid‐19 pandemic this year. "Markets in Asia, including China, are beginning to grow again."
Click through the following pages to see which brands we believe are ones to watch in the year ahead.
Nc'nean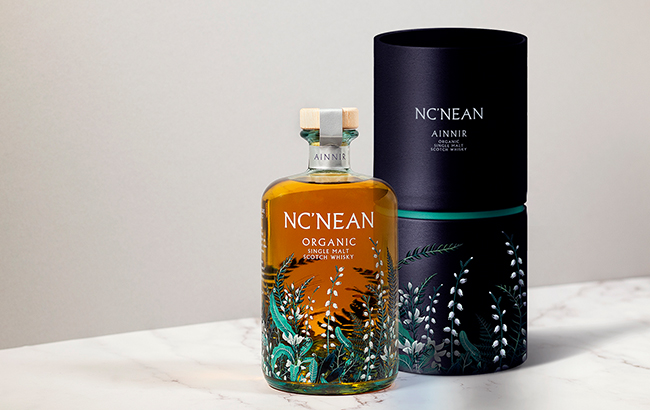 With mature whisky now in its warehouses, and high demand for its inaugural bottles in 2020, Nc'nean is shaping up to be a serious new contender in the whisky world. The distiller set a new world record after bottle number one of its first single malt whisky, Ainnir, sold for £41,004 (US$54,183) at auction. Although the proceeds were destined for Nc'nean's chosen charities, the closing price was quadruple the previous record held for a first bottle from a new distillery to be sold at auction.
It will be interesting to see what further releases Nc'nean has planned for 2021, and whether consumers will be as eager to snap up its offerings.
Strathearn
The Highland distillery is under new management following its acquisition by Douglas Laing & Co in 2019. But the independent bottler has big plans for the site, and has increased its output capacity from 15,000 litres per annum (LPA) to 150,000 LPA.
Additionally, the branding has been overhauled and Douglas Laing's team are preparing to launch the first set of whiskies since its takeover.
The Glasgow Distillery Company
In July 2020, The Glasgow Distillery Company secured a £5.5m (US$7m) loan to put towards its international expansion plans. The producer of Makar Gin and 1770 single malt Scotch will use the funds to increase whisky stocks and expand its market reach.
With strong growth in Asia during the first half of this year, plus new retail listings in Russia and Belgium, additional markets are surely on the horizon in 2021.