SB meets… Stefano Rangoni, Ca' d'Or
The CEO and founder of Ca' d'Or only recently moved into spirits but already boasts an award-winning gin in his portfolio. SB learns about the inspiration behind the brand, distillery expansion plans and a new product on the horizon.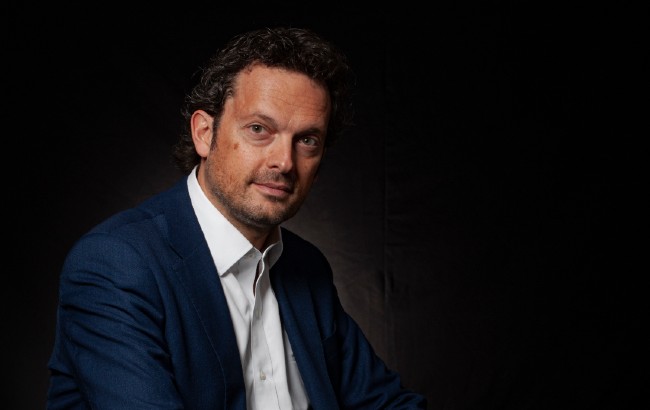 How did you get into the drinks industry?
I started in wine because my family and I own a winery, Franciacorta. It started with my grandparents. Through them I've been introduced to the drinks business, spirits and wines. I led the winery and put my philosophy into the wines and spirits as well. My philosophy is to focus on terroir, where you are located, because it's something that adds value to your product.
So besides wine, I have specific likes and my passion is also gin, and the botanicals from the Alps because I also like to ski. I live close to mountains. I decided to locate my distillery close to Turin, in the northwest of Italy in the Alps, so I could distil the herbs and botanicals typical of that area. My gin, Rangoni Kingfisher, is one of the few gins that has genepy as a botanical. It has a nice aroma, very alpine, typical of the Alps, and it gives our gin a very nice balsamic hint.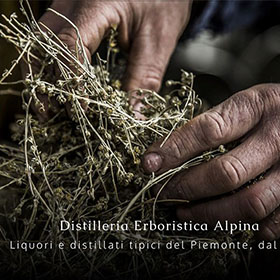 When did you establish Ca' d'Or?
My parents didn't put a name on the wines because they mainly produced wine for third parties. I decided to switch to Ca' d'Or because the area we are located in was controlled by Venetians until the 1500s. Ca' d'Or is a Venetian name and we use the Venetian masks, which reflect the historical origin of the area. But I wanted to keep wines and spirits separate to avoid confusion and I decided to keep my surname.
Rangoni is my family name; I decided to add Kingfisher because I like fishing with my son – there are lot of places in the Alps where we can go fishing – and these birds are hunters. I like the spirit of the Kingfisher and that's why I picked it as a logo and brand, because I wanted clients to remember our new products. We started making spirits very recently in 2019.
What spirits do you make?
We make Rangoni Kingfisher gin, but we also make Rangoni Kingfisher Bitter, with herbs and hints of gentian. And Amaro Rangoni, but we don't use the Kingfisher brand for this.
Can you tell me more about your distillery?
The distillery capacity is around 100,000 750ml bottles for all three products including our bitters and amaro, and now we are expanding to reach 200,000 bottles. We are looking to scale up for 2021; in 2021 we will grow to around 150,000 bottles, so by 2022 we will be at full capacity. So maximum capacity will be 200,000 bottles a year. It's not huge, I don't want to grow more because I want to keep this as a boutique spirit, that's my focus. I want to keep the quality high and to keep the quality, you need to keep production to a limited quantity.
Where are your products available?
Currently we are in Italy, Germany, the UK, the US – Texas, California, New Jersey – and Singapore. Those are our current export markets. I want to increase our presence in the US markets and European markets; that's my focus. We are getting nice feedback on the products in Germany as well, so Germany has great potential, and the UK too. North America is quite a big market, so that will also be one of the main markets we focus on as we look to grow.
You recently won an award for Rangoni Kingfisher Gin in The Gin Masters. What makes your gin stand out in the market?
First of all, our marketing activities and the brand, the logo. At the beginning, the client buys a product because of the label, then they check the quality of the spirit. We did several different tastings, and the quality of the gin is always recognised. It's true that there's a lot of gin on the market and it's difficult to find such well-prepared, quality gin. This is what makes us different: quality and the natural ingredients.
What do you find most exciting about the gin category at the moment?
People are looking for interesting gin cocktails, and I think the increase in quality tonic waters and how they can be matched with the botanicals of gin is exciting. There is a lot of variety on the market now with quality tonic waters and cocktails, which is interesting to see and gives people the chance to experiment and be creative.
Would you like to work in any other spirit categories?
Yes, vodka. Our Rangoni Kingfisher Vodka will come out next year and it will be made at the same distillery. It will have a different bottle shape and style. It's still to be unveiled – but it will be soon in 2021.