Ryan Reynolds claims this is Not a Gin Ad
By Melita Kiely
Actor Ryan Reynolds has released a new campaign to advertise juice – not Aviation American Gin – so he says, called Not a Gin Ad.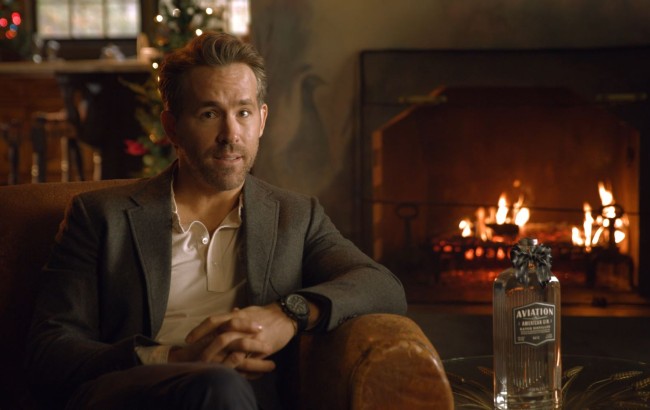 The new advert comes ahead of the digital release of The Croods: A New Age film, which stars voices from Reynolds, Nicolas Cage, Catherine Keener and Emma Stone.
The video starts with Reynolds sat in front of a crackling fire with a bottle of Aviation American Gin, before claiming: "This is absolutely not an ad for, or a partnership with my top-of-the-line best-selling gin; no way."
The tongue-in-cheek comment is followed by Reynolds explaining how The Croods: A New Age is a "family film" and that gin is for "mummies and daddies only".
The actor then goes on to 'advertise' gin's "family-friendly counterpart" – juice.
The clip ends with a promotion of the new film, before cutting back to Reynolds and his jug of juice, and ends just as the star picks up and opens a bottle of Aviation American Gin.
Diageo acquired Davos Brands in August this year, which co-owns Aviation American Gin with Reynolds.
Click the video below to watch Aviation's Not a Gin Ad.