Ready-to-drink brands to watch in 2021
The ready-to-drink category has been bolstered by a wave of innovation in pre-mixed cocktails and hard seltzers. We predict the brands that will be the talk of the sector in the coming 12 months.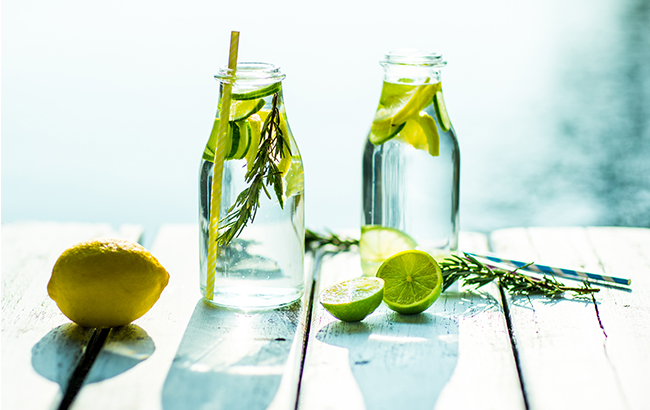 The ready‐to‐drink (RTD) category is booming, thanks to the likes of new innovations such as hard seltzers and low‐calorie options. RTDs are riding high, and are poised to be the only beverage alcohol sector to see growth in 2020, with volumes forecast to increase by 43%, according to IWSR Drinks Market Analysis. It was the fastest‐growing alcohol segment in 2019, and is forecast to remain the fastest‐growing sector over the next five years.
In the US alone – the sector's largest market – the category is expected to report volume growth of 35.3% compound annual growth rate (CAGR) from 2019‐2024, stealing market share mainly from beer. The RTD category will surpass the size of any other spirits category by volume by the end of 2020, IWSR has predicted.
"RTD as a category is surging at a time when consumers are seeking convenience, and the 'home premises' continues to emerge," says Marguerite Allolding, senior marketing director, RTD North America, Beam Suntory.
The success of RTDs has been mostly attributed to the phenomenal growth of hard seltzers, led by category giant White Claw. Over the past 12 months, there have been new innovations from the likes of Smirnoff, Brewdog, Jose Cuervo and East London Liquor Company (ELLC). Brands have sought to replicate the category's success in the US in markets such as the UK and Australia.
For ELLC, which launched its own RTD range in 2020, the next 12 months will "be all about the seltzer" and 100ml, high‐ABV, non‐carbonated cans. "Think 'steel aged' Negronis and Manhattans at around 30% ABV," says James Law, ELLC's brand and development director.
While innovation has been rife in the sector, major spirits firms have also taken a piece of the pie by buying up smaller brands. Beam Suntory acquired pre‐mixed cocktail company On The Rocks, after owning a minority share in the brand, while Brown‐Forman purchased canned‐RTD producer Part Time Rangers. Most recently, Bacardi snapped up pre‐batched cocktail company Tails.
As the category continues its upward trajectory, Allolding says that customers and retailers must "re‐think how they lay out RTD options in their space". She says: "This surging demand is both an opportunity and a challenge – an opportunity for us to put our RTD brands in front of consumers to try and enjoy, and a challenge because that overwhelming demand has led to a worldwide can shortage."
The marketing director continues: "It's an interesting space to be part of right now and we think there's a lot of exciting room to run here."
Click through the following pages to see which brands we believe are ones to watch in the year ahead.
On The Rocks
Beam Suntory acquired the pre‐mixed producer in September, and aims to make it "number one in the spirits‐based ready‐to‐drink market". Beam Suntory is looking to build on the brand's success in Japan, Australia and the US. The deal also provided a platform for the firm to "innovate and grow" its share of the low‐ and no‐alcohol sector.
White Claw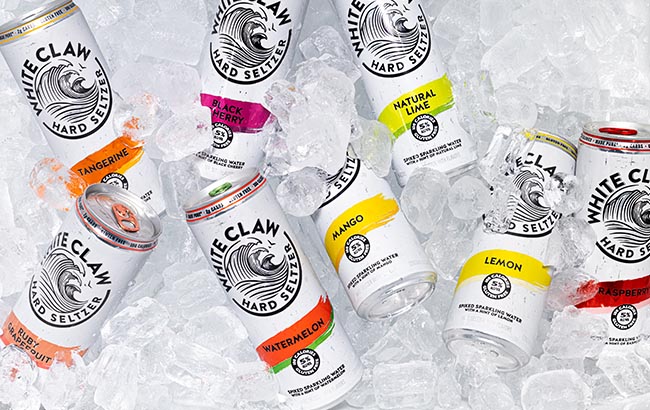 The world's biggest hard seltzer brand already boasts volumes of 27.5m nine‐litre cases, following a monumental 298.0% growth spurt in 2019. This year saw White Claw launch in the UK and Australia, and construct a US$250 million site in Arizona at 'record speed' to meet demand. A US$400m plant is also due to open in North Carolina next year.
Part Time Rangers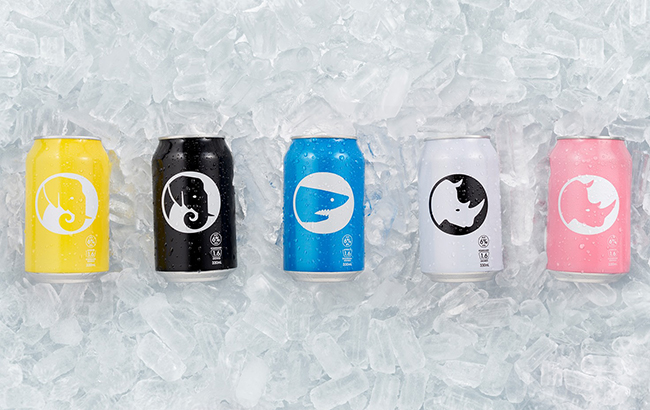 Jack Daniel's owner Brown‐Forman has had huge success with its RTDs over the years, including its canned Jack and Cola. Now, it is tapping into low‐calorie, spirit‐based RTDs with the acquisition of Part Time Rangers. The firm hopes to gain "greater diversity in the RTD category" and grow the brand in its homeland of New Zealand, Australia and beyond. s