Liqueur and speciality spirits brands to watch in 2021
The role of liqueurs and speciality spirits has never been more important as consumers get creative with cocktails at home. But which brands should you look out for in 2021?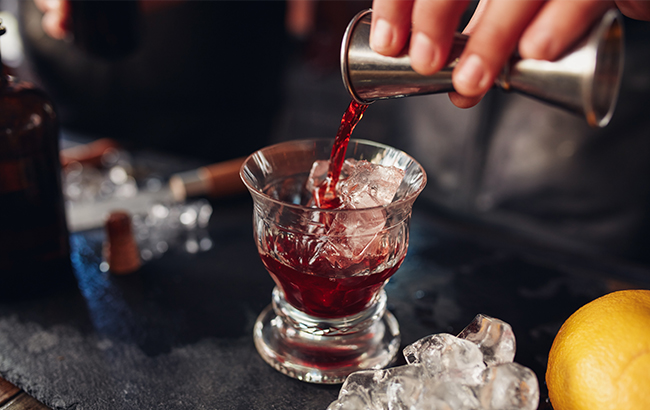 The boom in popularity of at‐home cocktails this year has catapulted liqueurs and speciality spirits into the spotlight. With on‐trade venues shut around the world because of the pandemic, consumers experimented with making cocktails at home as many brands ramped up their efforts to offer recipes and masterclasses online.
However, liqueurs will see sales take a hit in 2020, reversing the slight growth the sector saw in 2019. Euromonitor International forecasts liqueurs will drop 13% to 105.8m cases in 2020, but rise by 1.5% in 2021.
The sector was also caught in the middle of a trade war. In October 2019, the US imposed a 25% tariff on imports of liqueurs and cordials from Germany, Ireland, Italy, Spain and the UK. As a result, US imports of liqueurs and cordials fell by 26% to US$331m between October 2019 and July 2020.
Producers continued to unveil expressions with lower alcohol content and less sugar to meet demand from health‐conscious consumers. Spain's Zamora Company updated the recipe for its Licor 43 Orochata liqueur to be 100% vegetable‐based and free from dairy this year. Meanwhile, Diageo is also planning to launch 'Baileys Deliciously Light' in January 2021, which will have 40% less sugar and calories than its core Baileys.
Mark de Witte, CEO of Dutch liqueur producer De Kuyper, also notes the growth of lower‐alcohol serves, and "sees a lot of opportunities in the area of Spritzes and Highballs". De Kuyper is working on new products in collaboration with leading bartenders, and plans to launch innovations in the low‐ and no‐alcohol sector. This year has seen the firm tap into the convenience trend with a liqueur created for Old Fashioned cocktails and a liqueurs‐based ready‐to‐drink range, called Fizzy Favourites.
Pernod Ricard also recognised the potential of liqueurs and speciality spirits this year. The firm made an investment in Italicus Rosolio di Bergamotto liqueur, and moved into vermouth with the purchase of a majority stake in St Petroni owner Vermutería de Galicia.
Julian Fernandez, global marketing and innovation director for spirits at Zamora Company, notes the need for more education in the sector. He says: "In the past, liqueurs have not been as dynamic as other spirits categories. As a result, consumers are not as familiar with its versatility in cocktails and its unique flavours. We need to make an extra effort to educate consumers in our liquid´s versatility to attract millennial and Generation Z consumers."
Click through the following pages to see which brands we believe are ones to watch in the year ahead.
Disaronno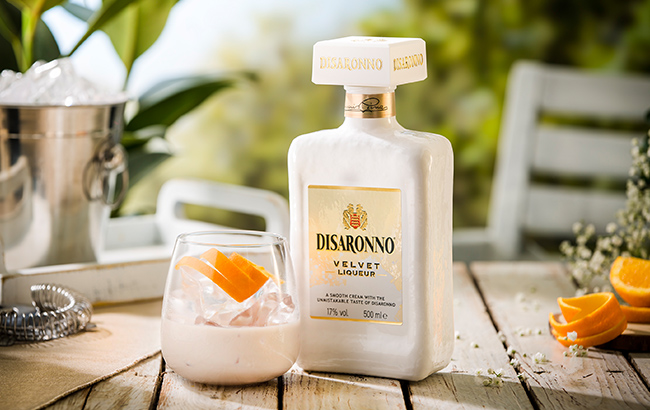 Italian brand Disaronno moved into cream liqueurs this year with a new lower‐ABV expression – Disaronno Velvet. The brand's parent company, Illva Saronno, has big ambitions for the brand in the UK, and will launch its own subsidiary in the market in January 2021. Could the firm take on liqueur giant Baileys next year?
Everleaf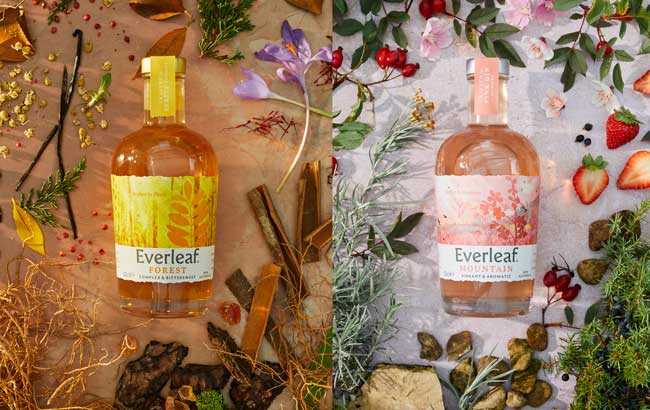 As one of very few non‐alcoholic apéritifs on the market, Everleaf has had a busy year. The brand's direct‐to‐consumer sales grew by 4,000% in the four weeks ending 17 May, compared with the same period last year, as UK drinkers moved to booze‐free drinks during lockdown. The company also launched two expressions and updated its packaging this year.
Italicus
While Pernod Ricard has been making a flurry of acquisitions over the past few years, few could have predicted the firm's investment in Italian brand Italicus in March. The brand was founded by drinks expert Giuseppe Gallo (pictured) in 2016 in a bid to revive the rosolio aperitivo category. Pernod Ricard aims to establish the product, which is popular with bartenders, as "one of the world's most successful aperitivo brands".