Johnnie Walker to plant one million trees
By Melita Kiely
Diageo-owned Johnnie Walker has pledged to plant one million trees across Scotland by 2025 as part of its commitment to reduce its carbon footprint.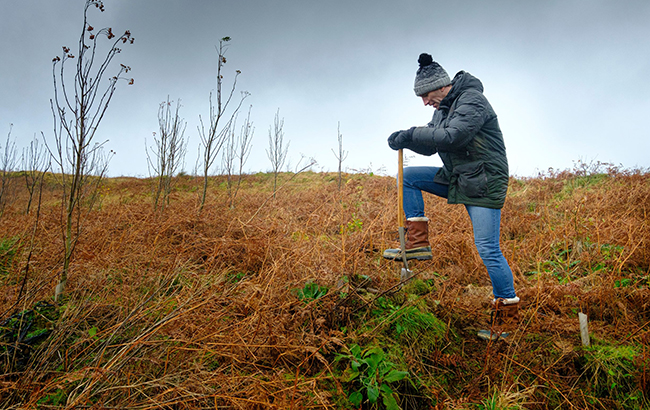 The trees are also part of the brand's work to replenish some of the natural materials used in whisky making.
So far, the blended Scotch brand has planted 389,000 of the one million trees pledged near two of Diageo's Highland distilleries.
Over the course of the project, the trees are expected to absorb more than 69,000 tonnes of carbon dioxide, equal to 10,500 flights around the world.
Ewan Andrew, Diageo chief sustainability officer, said: "We are committed to a decade of action to create grain-to-glass sustainability in our business and I am delighted that Johnnie Walker is leading the way for Scotch whisky.
"The million trees we are planting with our partners across Scotland will create wonderful bio-diverse woodlands that are havens for wildlife and accessible for people to visit and enjoy in the years and decades to come."
At Ballygowan, near Oban distillery, Diageo has planted birch, oak, wild cherry, willow and hazel trees – including a new tree for each of the firm's 28,000 employees in partnership with Lupi Moll, environmental entrepreneur and owner of Inverlonan Estates.
At Allt Ruadh, near Glen Ord distillery, Johnnie Walker teamed up with Trees for Life to plant ancient and native trees, which will act as a 'wildlife corridor' and increase habitats for species such as black grouse, crossbills and red squirrels.
Moll, environmental entrepreneur and owner of Inverlonan Estates, said: "Without the investment by Johnnie Walker in Ballygowan, the woodland would not have been possible and the broader public and ecological benefits undelivered."
Last month, Diageo outlined its sustainability and equality targets for the next 10 years.