Innovation gives liqueurs year-round appeal
While liqueurs have traditionally done well during the festive season, a swathe of new products and cocktail innovation is creating year-long purpose for the category.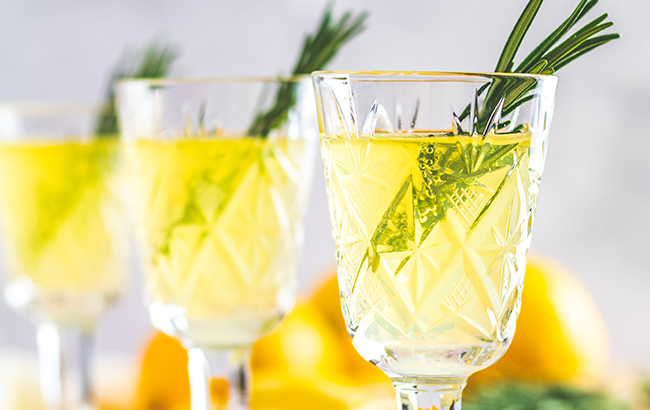 *This feature was originally published in the November 2020 issue of The Spirits Business
Christmas has not been cancelled according to the UK government, though pantomimes are off the menu and Santa will have to wear a mask. To what extent the country's embattled on‐trade can recover some of its lost sales during this year's lockdown remains to be seen, but the outlook for supermarkets and online retailers appears to be relatively bright. This will be some comfort to those liqueur brands with a strong retail presence.
Liqueurs have traditionally been the most seasonal of drinks categories, with the bigger brands popping up on TV for their annual ads in the run‐up to Christmas. Bottles would be gifted, opened and drunk during the festive period. The challenge thereafter was to stop them gathering dust at the back of the drinks' cupboard for the next 11 months. That is changing, thanks to the way brands have embraced a year‐round cocktail scene, and because of the huge growth in new liqueurs.
"Edinburgh Gin has to accept full responsibility," says its brand director, Neil Mowat, about the gin‐based liqueurs craze. "Nine years ago, there was a bit of a failure in the soft fruit harvest, and that gave us access to Perthshire raspberries, and we made our first gin liqueur, so it was a happy accident. Our Rhubarb & Ginger followed, and that was the genesis for the whole modern flavoured gin and gin liqueur market."
JUNIPER IS POLARISING
Mowat claims: "By 2019, gin liqueurs had got to about 5% of the gin category by value, and Edinburgh Gin has about 40% of that." He feels the liqueurs "have got much of the excitement of gin with lots of different flavour profiles, but they don't carry the juniper lead in terms of taste. Juniper is polarising, and always has been." As a result, he reckons they have brought in a whole raft of consumers who wanted to join the gin craze without having to sip an austere London Dry style in the process.
As well as less juniper, there's less alcohol in liqueurs, though this wasn't the initial motive, as Mowat explains: "We weren't taking a proactive decision about a lower ABV, it was much more about experimentation and intensity of flavour. But I do think low‐ABV is a key driver for the category now because it absolutely fits with young, modern consumption habits."
It also means a lot less tax in the UK. At 20% ABV, a 500ml bottle of the firm's top‐selling Rhubarb & Ginger gin liqueur pays £2.87 (US$3.76) in duty, half that of a full‐strength gin, allowing a shelf price of £16.50 with plenty of margin for everyone to share.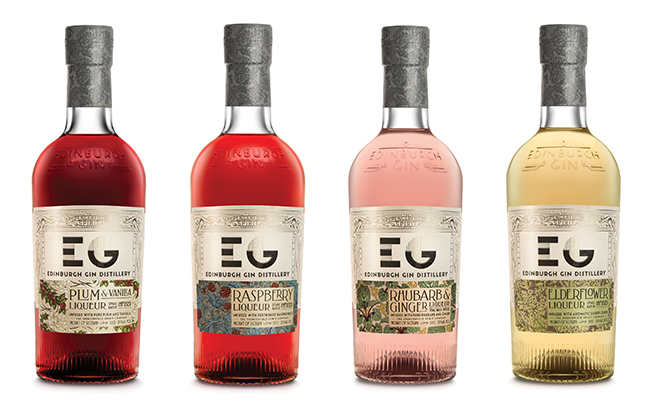 That price is under pressure from all the competition that has piled in behind. As Mowat says: "While the category is still growing by value and volume, the average price per litre is coming down." But one new entrant, Tiptree, rather than going for low price, plays on the quality of its fruit as a jam producer, with its 135 years of history and a Royal Warrant. The firm teamed up with neighbouring distiller Hayman's to dip a sticky paw into the category five years ago with a strawberry gin liqueur, and the range now includes raspberry, rhubarb, quince and damson. Tiptree has also ventured into vodka and rum liqueurs in a tie‐up with another Essex neighbour, the English Spirit distillery.
While Tiptree's gin liqueurs have kept the same classic branding as its jams, Salford's Zymurgorium has gone for something more psychedelic for a range that includes Turkish Delight, Pink Pornstar Martini and a "smooth raspberry cream soda gin‐based liqueur". Founded in a garden shed in 2013, it has won listings with British pub chain JD Wetherspoon, retailer Selfridges and on‐ trade supplier Matthew Clarke. Current plans for an export drive are on hold thanks to the pandemic, but managing director Aaron Darke says: "We'd like to see our range of gins and rums on every continent."
He believes gin liqueurs are helping to grow the entire gin category by recruiting new drinkers rather than cannibalising sales from full‐strength gins. The sheer number of new variants recalls the flavoured vodka boom in the US six years ago when all manner of whipped cream, cupcake and fluffy marshmallow expressions burst onto the scene and then disappeared. However, Darke is relaxed about all the innovation this time, saying: "Let the market decide."
Ruairi Perry, Whyte & Mackay's marketing controller, UK brands, says: "It's quite clever, consumers have been trained to expect something new. It whets the appetite and gets them thinking 'next time I go back there might be a new flavour'. The motivation to try is driven by novelty, while retailers have become used to suppliers rocking up and saying 'this month's flavour is… orange and beetroot' or whatever."
STRONG FANBASE
His brand, Glayva, could not be more different. It is a 35% ABV whisky‐based liqueur that has been around since 1947. It has yet to release a single range extension, but it does boast a very strong fanbase. "It's a classic brand that rides on tradition and authenticity as opposed to what's just appeared last Tuesday," says Perry. "It's also one of our best‐distributed products in the on‐trade."
However, he suspects traditional liqueurs have lost share to gin liqueurs, which have a more mixable, year‐round appeal. "We are looking at how Glayva could flex into other areas," he says, and that includes thinking about its levels of sweetness and alcohol. "But my concern is the consumer, and how they would react if you alter the flavour from what loyal shoppers are used to." Coca‐Cola's brief and disastrous attempt to change its recipe in 1985 is a salutary lesson for all.
Licor 43 was invented a year before Glayva, and has no plans to switch any of its 43 secret ingredients, of which global marketing and innovation director Julian Fernandez knows only five. He explains how Licor 43 is enjoyed very differently from Germany, its number one market, where two thirds is drunk with milk, to Mexico, its third biggest market, where "probably 80% is with coffee". The Mexicans were drinking it as a carajillo – an espresso over ice, "then, 10 years ago, bartenders started to shake it and it began to boom", says Fernandez. "It's been in double‐digit growth, and five years ago we saw it spread to the US when the coffee boom exploded with the Espresso Martini."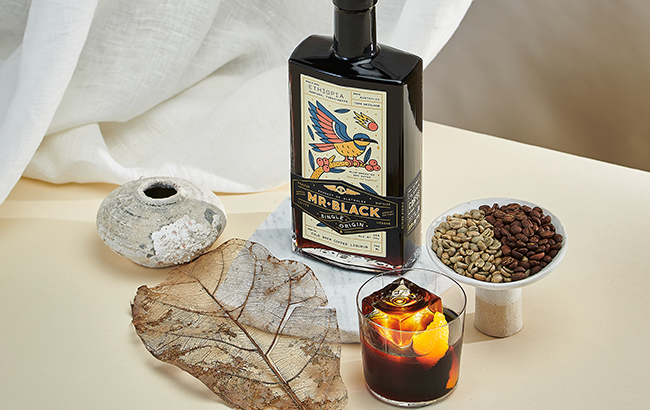 The fact that 35 million to 40m first, second and third‐generation Mexicans live in the US does help, reckons Fernandez. Meanwhile, in Europe, in its second market of the Netherlands, Licor 43 rolled out its first two RTDs – Cocktail 43 Fresco Lemon and Cocktail 43 Berry, both bottled at 5.6% ABV – in April. This summer Ilva Saronno's Tia Maria followed suit in the UK with its cold‐brew iced coffee frappé.
"Our new RTD cocktail allows us to broaden our audience base while also showing the versatility of Tia Maria," says Miranda Osborne, Disaronno UK's category and marketing director. She points to a 15.6% hike in the value of RTDs last year, according to Nielsen. "Cold‐brew coffee, iced coffee and nitro‐brewed coffee have all become a rising trend in the younger millennial demographic," she continues. "This demographic is looking at coffee as the alternative soft drink and an affordable luxury – buying more into the experience and versatility of coffee on its own or even to enjoy as a cocktail."
To help consumers embrace the trend at home, Australian coffee liqueur Mr Black has released a pair of Espresso Martini‐making kits for Christmas. "People are more into coffee than ever," says its global ambassador, Martin Hudak, who sees a growing interest in provenance. He likens it to single malts and single estate mezcals, and says: "We've just launched a single origin Ethiopian cold brew coffee liqueur in the UK."
A creamier version comes from Distell with its new Amarula Ethiopian coffee cream liqueur. "The overall cream liqueur market is relatively flat, and predicted to grow slightly in the coming years, with a CAGR of 5% to 2024," says brand director Charmelle Conning, who defends the slightly indulgent nature of Amarula. "In a life that can feel somewhat overwhelming at times it's important that our consumers stop, connect and explore the small joys every once in a while. Products that are indulgent, well made and have an authentic story to tell will only enhance this moment."
Finally, to Kahlúa, the granddaddy of coffee liqueurs, founded in 1936 and still going great guns, with volumes up 18% in the year to June 2020, according to marketing manager Luana Lurillo. "In the past we were associated with winter and Christmas, and from October to December we did about 35% of our sales," she says. "But there are so many new trends, like cold brew, that allow us to be more relevant throughout the year." A range of new RTDs has let the brand join the lower‐strength movement without messing with the 20% ABV of the mother brand.
With all of this innovation and creativity being ramped up in the category, liqueurs look set to become a year‐long phenomenon – and not just for Christmas.
Click through to the following page to find out about a liqueur producer's plans to expand its global reach. 
Saber Elyzia: exploring global opportunities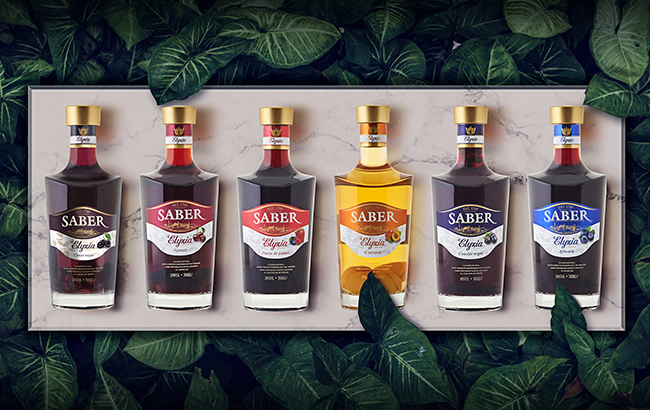 More than 200 years of tradition are poured into Saber Elyzia liqueurs. The Romanian brand, owned by Alexandrion Group, can trace its history back to 1789, when the secret recipe was created. Although the overall category remains relatively small, Saber Elyzia is benefitting from the powerful local appeal of liqueurs.
"The liqueurs category is small everywhere – and in the countries where the category has a bigger volume than usual, it is mainly filled by a local traditional drink," says Yianna Christou, global brand manager for Saber Elyzia.
"For example, the Eastern European countries, where each country has at least one traditional liqueur recipe. Even though liqueurs are not really gaining share and ground, we are seeing a movement in the category, mostly from fruit liqueurs. They are still considered as secondary/tertiary products in cocktails. In addition, premium liqueurs and cordials are also gaining a small share."
Saber Elyzia is one of just a handful of liqueurs that are produced and bottled with whole fruits inside. The core range comprises three flavours – Sour Cherry, Apricot, and Blueberries – each bottled at 25% ABV. Meanwhile, the Saber Elyzia Premium collection features six expressions bottled at 30% ABV: Apricot; Forest Fruits; Blackcurrants; Blueberries; Sour Cherry; and Black Cherry.
"The most recent Saber Elyzia flavour was launched two‐and‐a‐half years ago, the Saber Elyzia Black Cherries," Christou explains. "We have plans for a new launch, but our plans have been a bit delayed due to the global pandemic."
Remaining creative in a competitive category is of utmost importance for Saber Elyzia, and the brand is busy working on fresh innovation behind the scenes.
"We are constantly investing in innovation," Christou says. "Our laboratories are constantly working on new recipes with different and unique ingredients, less alcohol, fewer additives, fewer calories and different production techniques."
To date, Saber Elyzia has seen its greatest success in Germany, the UK, Italy, France and Spain, where its fruity offerings have proved extremely popular. But the brand also has bold ambitions to expand its global reach, and sees potential in Russia and China. "We are actively looking for ways to enter into these markets in the near future," Christou adds.