Four Pillars Gin presents summer campaign
By Owen Bellwood
Australian brand Four Pillars Gin has launched a new campaign to celebrate the 'simplicity' of classic serves.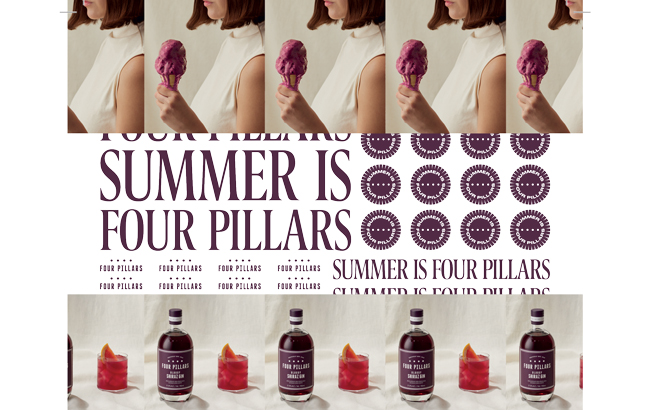 Made up of five creatives, the campaign highlights serves made with the Four Pillars gin range, including Rare Dry Gin, Bloody Shiraz Gin, Spiced Negroni Gin, Navy Strength Gin and Olive Leaf Gin.
Jemma Blanch, head of marketing, events and activations at Four Pillars, said: "It's been a big year of highs and lows and this campaign is all about keeping it simple, kicking back and enjoying a G&T in the sun. Summer, much like drinking gin, should be pretty uncomplicated.
"We wanted the campaign to capture the heat of an Australian summer; the kind of heat that calls for a generous gin and tonic with lots of ice and a slice of orange."
Created in partnership with Interweave Group, the campaign features six- and 30-second videos, and images that will run across Facebook, Instagram and YouTube until the end of January. Street posters will also feature in Melbourne and Sydney.
The summer campaign will extend into Four Pillars' homes with tastings, events and masterclasses at the Distillery in Healesville and the Laboratory in Sydney. Summer tote bags will be gifted with every purchase at the distillery, laboratory and online through the Four Pillars website.
Four Pillars will also activate the campaign through partnerships with QT hotels nationwide, The Arbory Afloat in Melbourne, Sydney Festival, St Ali Festival and Bondi's Flickerfest.