Consumers, consumption and Covid-19: how can craft brands sell against the current?
By Melita Kiely
In 2019, craft distilling was valued as a US$1.8 billion industry. But this year, craft distillers' sales have decreased by 41% – or by approximately US$700 million – during the Covid-19 pandemic, according to a study by Discus.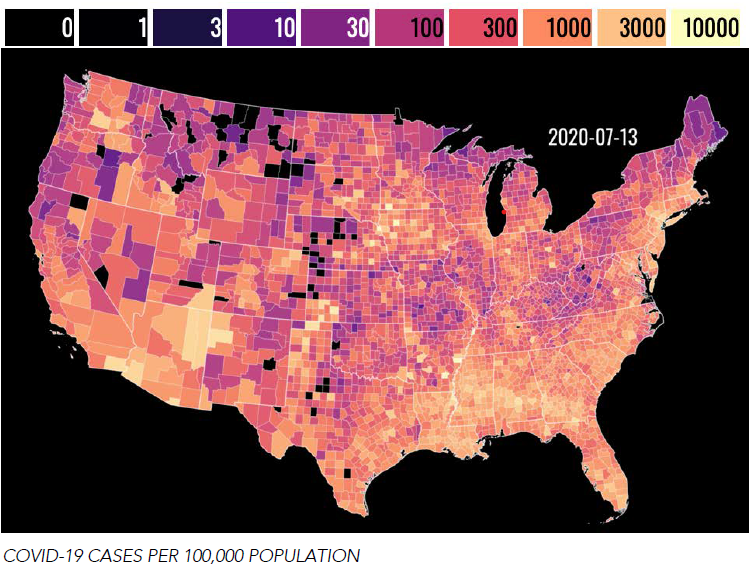 Most of this loss is attributed to the immediate evaporation of on-site sales. As a whole, the spirits industry has been slow to switch to digital and craft brands have been unable to immediately shift their robust in-person sales online. As small businesses, craft distillers have fewer resources and need strategic marketing tools to fight back, reach new customers and regain market share.
New York-based integrated communications agency, Colangelo & Partners have been working closely with the marketing technology company, 3×3, to help craft distilleries and craft brand marketers in the US understand how to navigate the new normal for spirits sale during the Covid-19 pandemic.
Recent 3×3 data shows that many consumers have shifted to larger, top-of-mind brands, a result of switching to online ordering and one-stop shopping to limit exposure to Covid-19. On top of that, retail support for craft brands through in-store sampling and hand-selling has evaporated, leaving them to instead rely on consumers' brand recall to influence purchasing decisions. Plus, both distributors and retailers of craft brands have reduced the number of SKUs they carry, meaning lower visibility and less shelf space for small brands.
Current and future success will be rooted in a brand's ability to understand the reasoning behind consumers' purchasing behaviour. In order to win back customers and gain new ones, it is vital that brands understand the consumer, focus on localized, hyper-targeted marketing at the independent retailer level, execute across the most effective channels to reach the right consumers, and create new trials for consumers currently partial to big brands.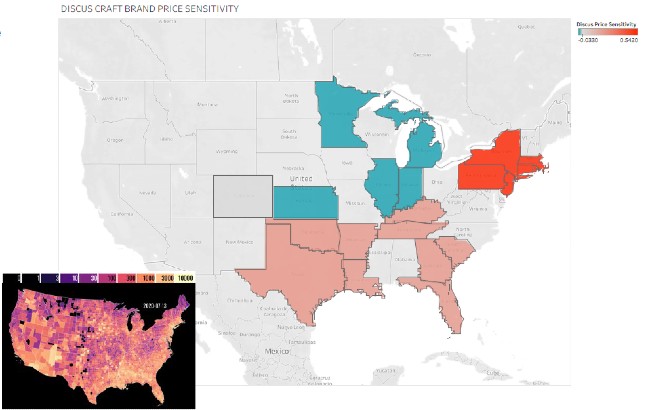 Pricing has consistently been a key driver of alcohol consumption, and Covid-19 has driven consumers to tighten their finances in response to the uncertain future. As the pandemic ebbs and flows across the country, spending on both top-25 brand spirits and craft brands has varied regionally. Moving forward, consumer response to localized environmental stressors will affect industry expectations.
That means, as Covid-19 cases spike, we expect to see increased price sensitivity for craft brands in non-major metro epicentres, like Florida and Texas. In contrast, top-25 brands show a higher level of price sensitivity in areas that have not been hit as hard by Covid-19. So, while the big brands fight for shelf space on big box and grocery store shelves, craft distillers should focus their attention on independent liquor distribution channels that create visibility for their brands.
"As a craft distiller, the highest and best use of your marketing resources is to get close to the consumer – to model the ideal consumers and engage them at a personal level," says 3×3 CEO Mike Provance, PhD. By focusing on hyper-targeted customer acquisition that can deliver more efficient, measurable and cost-effective results exclusively and directly across digital channels, craft brands can not only regain customers lost to big brands, but grow the size and loyalty of their base.
To learn more, read the full article on Medium.
About Colangelo & Partners (www.colangelopr.com)
Colangelo & Partners is the leading fine wine and spirits-focused PR agency in the US offering five basic services: press relations, social media/ influencer marketing, event marketing, trade relations and content marketing. With main offices in New York and San Francisco, Colangelo & Partners has an international team of PR professionals who are technically trained and certified in wine and spirits as well as the disciplines of communications.