What's on this weekend
By Owen Bellwood
The Ginposium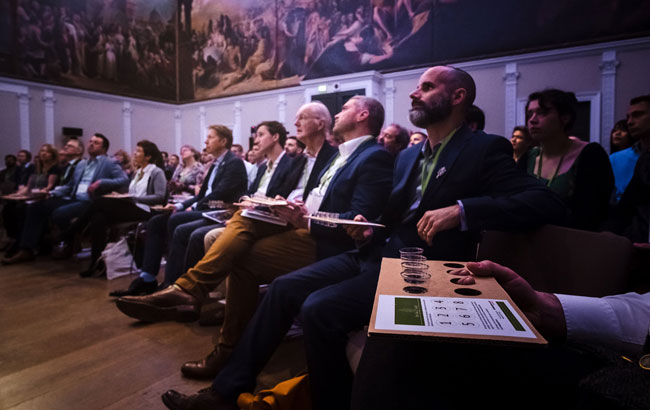 Sessions from the second round of The Gin Guild's 2020 Ginposium event are now available to watch online.
The sessions, aimed at promoting innovation and providing inspiration from across the gin category, include a keynote address by Mark Meek, CEO of IWSR.
Available to view at theginguild.com and ginposium.com, sessions include discussions covering the rising seltzer trend, the popularity of Indian gin and the art of blending.
Corpse Reviver Cocktail Bar & Lounge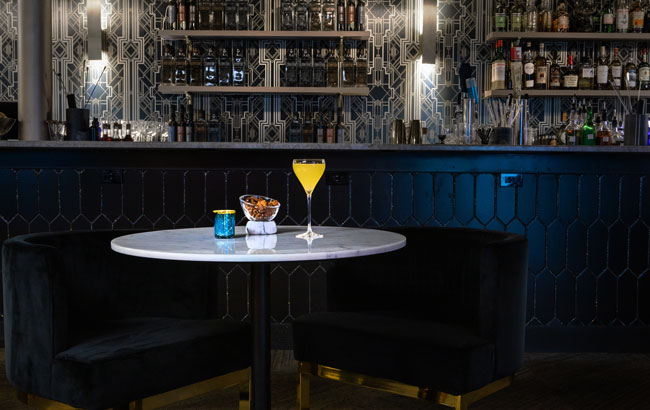 The duo behind North Carolina-based Durham Distillery have opened the doors to Corpse Reviver Cocktail Bar & Lounge.
Inspired by modern gin bars, Corpse Reviver Bar & Lounge is named in honour of the classic gin cocktail and its setting in a former coffin shop. The bar offers a "stylish and luxurious setting" in which to enjoy cocktails that highlight Durham Distillery's Conniption American Dry Gin and Conniption Navy Strength Gin.
Corpse Reviver Bar & Lounge is open Thursdays from 4pm-9pm, Fridays and Saturdays 4pm-10pm, and Sundays 12noon-6pm. Reservations must be made in advance via booking platform Tock.
Double Chicken Please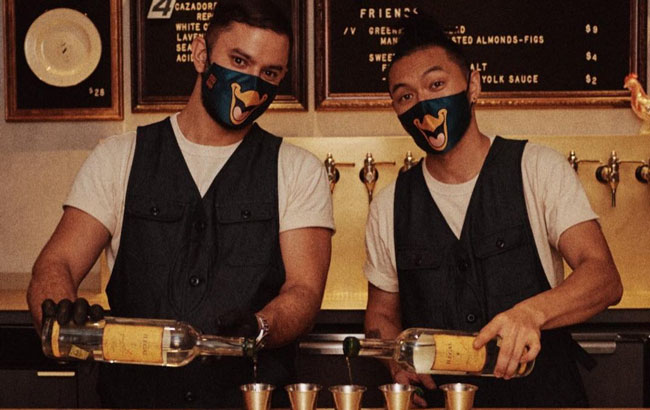 New York bar Double Chicken Please is also now opening, serving drinkers a menu of cocktails on tap and creative bar snacks.
Opened by GN Chan and Faye Chen, the new venue aims to celebrate the duo's exploration of cocktails and food that have been "deconstructed, redefined and rebuilt in a quirky way".
The menu at the new bar features a host of tapped cocktails, including a twist on the coffee and tonic water serve, made with Bacardí Lime Rum, Amaro Montenegro, cold brewed coffee, apricot, tonic and acid, and a Southeast Asia-inspired serve that combines Grey Goose La Poire Pear Vodka, Bombay Sapphire East Gin, lemongrass, seaweed, makrut lime and black pepper.
Bitter & Twisted's Sippin' Santa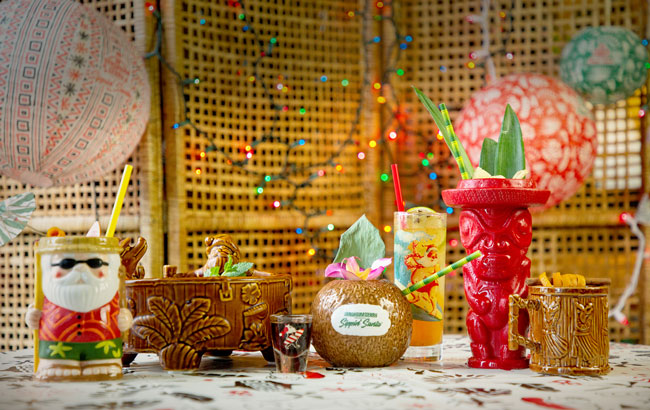 Ahead of the festive season, Phoenix cocktail bar Bitter & Twisted has partnered with tiki connoisseur Jeff 'Beachbum' Berry to host a month-long Sippin' Santa popup.
Launching on Tuesday (24 November), the popup will see Bitter & Twisted transform into an island-style hideaway serving up a custom menu of colourful tiki concoctions, such as the North Pole Punch, the Endless Summer Swizzle, and the Parrot in a Pear Tree.
During the popup, Bitter & Twisted will also offer Sippin' Santa collectable barware and tiki mugs, including a surfing Santa mug and the Blitzen tiki tub.
Diageo Bar Academy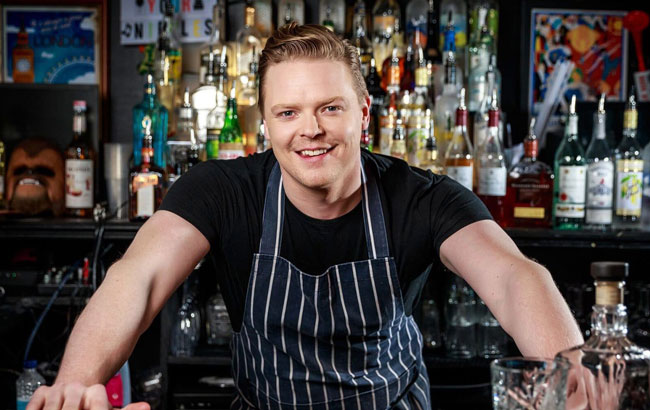 The Diageo Bar Academy will host an online masterclass with London Cocktail Club founder JJ Goodman (pictured) and Hawksmoor's Madeleine Geach on Wednesday (25 November).
The masterclass, titled An Expert Guide to Leading Well, will discuss what it takes to make great leadership in the on-trade and aims to provide tips on being a leader and heading up a business.
Running from 4pm GMT on 25 November, the masterclass will be available with real-time translation in Portuguese and Spanish. For more information and to sign up, click here.
Cosmo for a Cause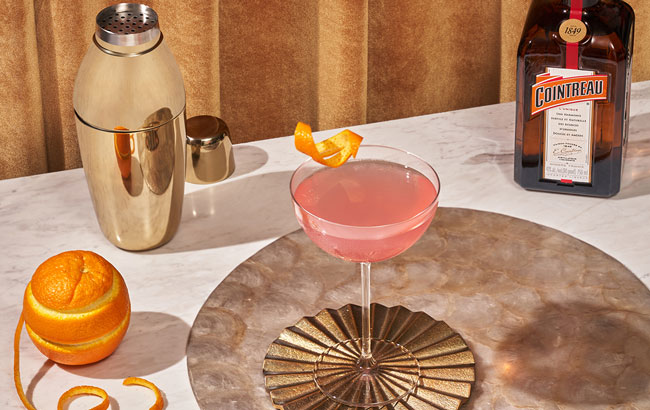 French liqueur brand Cointreau this week launched the Cosmo for a Cause partnership with on-trade body the Independent Restaurant Coalition (IRC).
The fundraising drive will see Cointreau donate a portion of sales up to US$100,000 to the IRC for every Cosmopolitan cocktail sold in participating bars and restaurants between 16 November and 31 December.
To help drinkers uncover US bars participating in the fundraiser, Cointreau has created the Cosmopolitan Heat Map on Cointreau.com, which highlights more than 500 bars and restaurants that are taking part.
Three Sheets bottled cocktails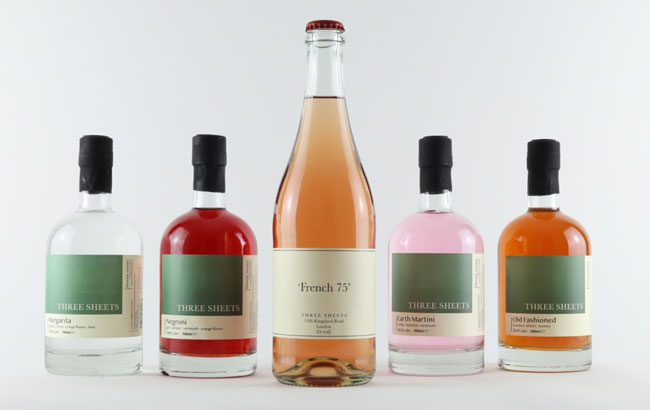 London bar Three Sheets has launched a range of bottled cocktails, which can be enjoyed at home.
The bar's new Batched + Bottled Cocktail collection includes seven serves to be enjoyed at home or on the go. Cocktails available include the Three Sheets French 75, a carbonated combination of gin, verjus, lemon, wine and orange flower, and the Earth Martini, which combines vodka, beetroot and vermouth.
The full range is available to purchase through sister venue Shop Cuvée with same-day local delivery and next-day nationwide delivery available.
Healthy Hospo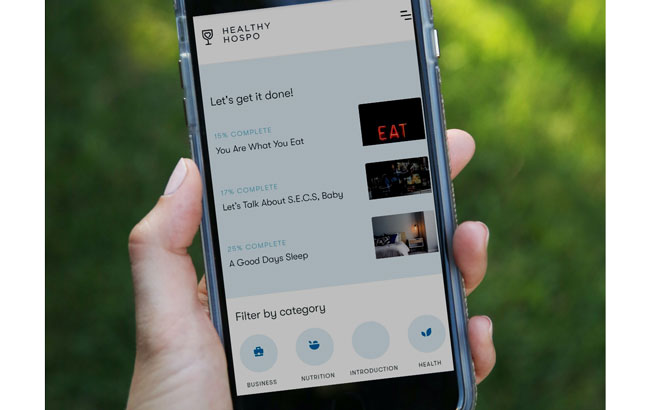 This week, not-for-profit social enterprise Healthy Hospo launched a digital app that provides hospitality professionals with the help and support they may need for a happier, healthier life.
The new web app launched with lessons covering sleep, nutrition, mental health, exercise, social connection, financial health and business management. New lessons will also be added regularly.
The platform is available to hospitality professionals around the world from just £2 (US$2.70) per month.