UK government updates rules to allow takeaway alcohol
By Nicola Carruthers
The UK government has reversed its decision to prohibit on-trade venues across England from offering takeaway alcohol under new lockdown rules.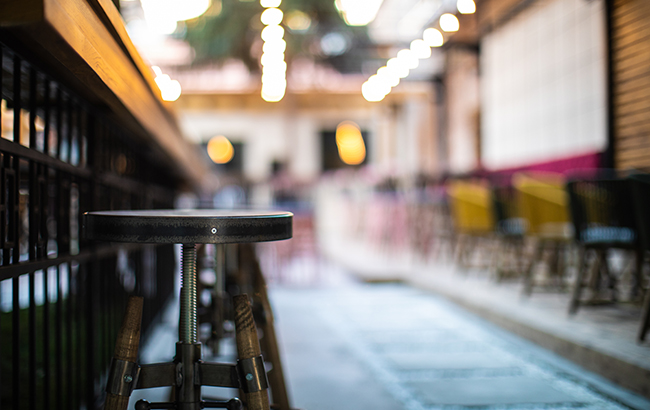 On 31 October, prime minister Boris Johnson announced a second lockdown to mitigate the increase in coronavirus cases across England. MPs are due to vote on the lockdown measures today (4 November), and if approved, the restrictions will come into effect at midnight. The lockdown is due to end on 2 December.
As with the first nationwide lockdown, non-essential businesses such as pubs, bars and restaurants have been told to close. However, one difference in the new lockdown measures was the initial exclusion of alcohol takeaways, a vital revenue stream for closed on-trade businesses. Hospitality businesses are allowed to continue offering food takeaway and delivery services.
The UK government has made a U-turn on this decision, publishing guidelines that state customers must pre-order their drinks online, or by phone or post, which can be collected as long as they do not enter a premises.
The regulations note that a restricted business can only sell alcohol for off-premise consumption through an order made on a website or other online communication, such as telephone or text message, or by post.
Consumers can also collect pre-orders in a vehicle as long as it is passed over without them leaving the vehicle.
The move was welcomed by trade group UK Hospitality, which called it a "vital lifeline" for businesses.
The trade body's chief executive, Kate Nicholls, said: "It is a welcome and helpful clarification that restaurants and pubs will be permitted to continue with off-licence sales of alcohol through delivery, click and collect and takeaway for pre-ordered sales. Having that channel of revenue was a lifeline to many businesses in the first lockdown.
"This also means that the valuable community service that pubs, in particular, provide to communities, can be sustained during a second lockdown, the prospect of which will be concerning many vulnerable and lonely people who suffered during the first lockdown. The delivery and collection provisions also represent a common sense approach to minimising waste. That those venues can also open as a shop, including as an off-licence, is also welcome.
"It is a relief to have sight of this guidance – yet again, venues have precious little time in which to digest and implement them. A vital element to the successful application of the guidance, at short notice, will be clear local authority guidance on their enforcement, so that venues have confidence that there will be consistency across England."
The government has also deemed off-licences and licensed shops selling alcohol as essential businesses that can remain open during the lockdown.