The Speciality Spirits Masters 2020 results
The interest in speciality drinks such as vermouth, aquavit and low- and no-alcohol expressions has rocketed. Our latest blind tasting sought to reward niche spirits for their high quality.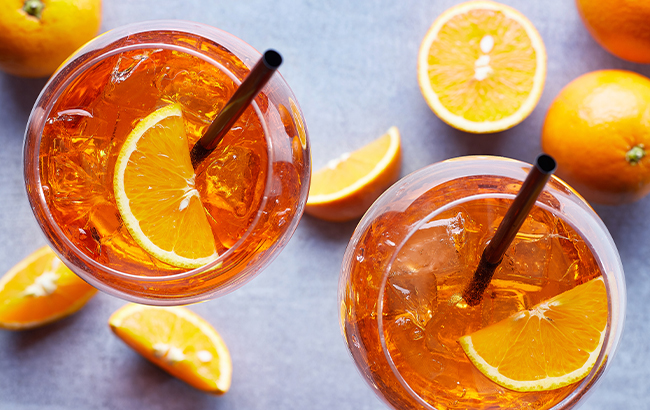 The lower‐ABV trend that has captivated consumers worldwide has had a positive effect on the speciality spirits sector, leading curious consumers to discover more about vermouth and apéritifs. And the continued popularity of classic cocktails such as the Negroni has created strong demand for bitter‐flavoured products.
These fast‐moving trends were reflected in this year's Speciality Spirits Masters blind‐tasting competition, which sought to reward top‐quality niche spirits. The ongoing Covid‐19 pandemic meant the tasting was held remotely from each judge's London home. Wine Sorted decanted and shipped each entrant to guarantee total anonymity throughout the tasting.
Joining me, Melita Kiely, editor of The Spirits Business, to assess The Speciality Spirits Masters 2020 was independent spirits consultant Ivan Dixon. We started with a flight of White Whiskey and found a Silver medallist in "refined and balanced" Rubis Blanc. Tasting notes included a "malty nose" with "cereal, savoury character" on the palate.
In the Absinthe flight, a Silver medal was handed to Skooma, with the "sweetness of star anise" on the nose and "liquorice sweetness" on the palate.
FORWARD AND INTENSE
Recent years have brought newfound interest in the aquavit category, which was one of the largest flights of the day. The caraway‐ forward spirit has been growing in popularity, attributed to its similarities with gin. It was soon easy to see why, as the first Master medal of the day was discovered: Akevitt Blank. The judges described the aromas as "forward and intense" with "caraway, aniseed and menthol notes". The journey continued on the palate with "big intensity and layers of flavour", culminating in a "slight bitterness" on the finish.
Blinking Owl Aquavit also secured a sought‐after Master medal in this round, praised for its "intensely fruity nose". The judges found the aroma to be "exotic in style", with "candied oranges and apricot, plus a touch of banana". The flavour profile was "herbal" with a "fresh finish". Dixon said this was an interesting example of an aquavit, as it was "very different". Three Gold medals and two Silvers were also awarded in this flight.
"The overall quality was very high and I enjoyed tasting the samples submitted," Dixon said. "I thought it provided an interesting snapshot of the category through a range of contrasting styles, ranging from traditional to modern, plus lots in between, with no two expressions tasting the same. A promising overview of a burgeoning category and one to watch over the next couple of years."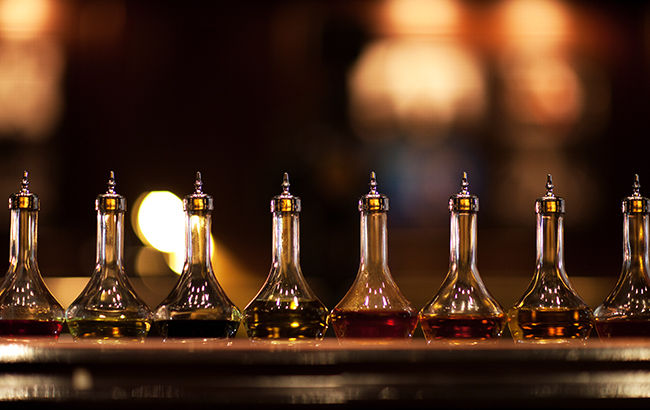 'RICH AND INDULGENT'
As we moved on to the Maple‐Based Spirit heat, a Gold medallist was discovered in Minus Forty. The spirit presented an aroma of "burnt caramel on the nose", and was said to be "rich and indulgent" on the palate.
Another Master came to the fore in the following flight, Vermouth. The top accolade was awarded to Baldoria Dry vermouth, with its "complex and attractive nose". The judges found aromas of "allspice and dried fruit", leading to tastes of "cinnamon, clove" and a "touch of sweetness with some savoury aspects" on the palate.
Cinzano Vermouth Rosso and Cinzano Vermouth Extra Dry both picked up Gold medals in this heat. The rosso expression was found to have a "classic nose of cola, dried fruit and spice" and a "good combination of sweetness and bitterness" on the palate. The extra‐dry variant delivered "soft stone fruits" on the nose and "some floral aspects". The palate had a "slight tanginess" that the judges enjoyed. Two Silvers completed the flight.
"The thing that stood out for me was the movement towards drier, more balanced expressions that allowed the underlying product flavours to stand out," Dixon noted. "Again, a truly varied assortment of styles, but an overall positive advert for a category that is clearly trying to appeal to modern palates."
Pernod Ricard's Suze was deemed to be up to Gold standard in the Bitters/Amaro flight, celebrated for its "complex herbal nose, attractive bitterness on the palate with herbal notes and dried fruit flavours".
In the Cocktail Bitters round, Bitter Rangoni Kingfisher took home a Silver medal thanks to its aromas of "glacé cherries, allspice" and a "menthol mintiness" on the palate.
Demand for pre‐mixed ready‐to‐drink options has also exploded in recent years as consumers seek convenient ways to enjoy their favourite tipples. It was unsurprising, therefore, that the Pre‐Mixed round was the biggest of the day. Three Gold medals were awarded in this heat, two of which went to Tom Savano Cocktails. Sydney Twilight Espresso Martini had aromas of "rich coffee beans and dark chocolate", which were followed by "creamy caramel, coffee and a touch of bitterness" on the palate.
Meanwhile, Caribbean Dawn Mai Tai was "fruity and clean with pleasant rum aspects", made all the better by being "not too sweet" and "well balanced". Club Belmont also received a Gold for its Xpresso Martini, with its "inviting nose of roasted coffee beans and dark cocoa". "It was well made, not too sweet," noted Dixon. Six Silver medallists were also enjoyed in this flight.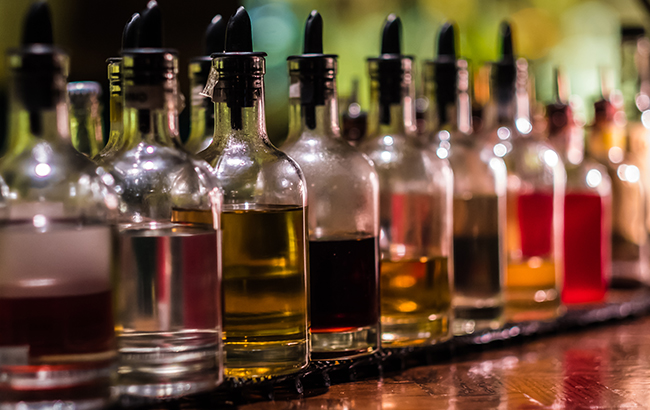 STAND-OUT PRODUCTS
Talking about the Pre‐Mixed entries, Dixon said: "A multifaceted range of samples, which delivered a couple of stand‐out products, and others that weren't quite up to standard. The examples that succeeded were the ones where the base spirit shone, as opposed to those that were masked by other component flavours. An interesting and ever‐evolving category that has made great strides of late, and will only continue to improve in terms of quality."
The final flight of the day was Low‐ and No‐ Alcohol, another burgeoning sector of recent years that has benefited from a more health‐ conscious consumer base. Two alcohol‐free products were found to be worthy of a Gold medal in this heat: Sir James 101 Mojito Mocktail and Sir James 101 Gin Tonic. The zero‐ABV Mojito had the characteristics you would expect from the classic cocktail, with its "minty nose, sweet and zesty palate". The gin and tonic‐flavoured offering also impressed with its "bitter‐sweet" profile that "tasted like a G&T", and had "nice balance".
A Silver medal was also awarded to Salcombe Distilling Co's New London Light with its "herbal botanicals" on the nose and "dry, green aspects" on the palate.
Although the medallists impressed, Dixon and I both agreed there was a large scope for improvement in this round. "While some of the entries showed potential, there appears to be some work to be done and improvements to be made," Dixon said. "In conclusion and in general, I think it's a hugely new category – and a busy category – that is still trying to work itself out. I think some producers need to take a step back and put more effort into liquid that tastes good and mixes well."
Dixon and I then set about retasting the Master medallists to select the 'best in class' of the day, and the spirit worthy of being crowned The Speciality Taste Master 2020. After careful consideration, it was agreed Blinking Owl Aquavit was a thoroughly deserving recipient.
Looking back at the undeniably varied assortment of spirits from this year's blind tasting, Dixon and I were both impressed by the quality and diversity of products available. "Aquavit and vermouth stood out as the most interesting categories and delivered strongly in terms of quality," Dixon added. "While the RTD and low/no categories are the ones creating the most noise right now, there is a long way for both to go and it will be exciting to see how they develop and evolve.
"In conclusion, it proved an interesting overview of some of the new or lesser‐known categories and in some cases a reason to further investigate what's out there."
Click through to the following page for the complete list of medal winners from The Speciality Masters 2020.
White Whiskey
| | | |
| --- | --- | --- |
| Company | Product | Medal |
| Rubis Blanc | Rubis Blanc | Silver |
Absinthe
| | | |
| --- | --- | --- |
| Company | Product | Medal |
| Rebel Distillers | Skooma | Silver |
Aquavit
| | | |
| --- | --- | --- |
| Company | Product | Medal |
| Blinking Owl Distillery | Blinking Owl Aquavit | Master & Taste Master |
| Oslo Håndverksdestilleri | Akevitt Blank | Master |
| Oslo Håndverksdestilleri | Juleakevitt | Gold |
| Oslo Håndverksdestilleri | Oslo Håndverksdestilleri Akevitt | Gold |
| SiWu Distillery | SiWu Akvavit | Gold |
| Altia Sweden | OP Anderson Aquavit | Silver |
| Orkney Spirits | Orkney Akvavit | Silver |
Maple‐Based Spirit
| | | |
| --- | --- | --- |
| Company | Product | Medal |
| Distillerie des Appalaches | Minus Forty | Gold |
Vermouth
| | | |
| --- | --- | --- |
| Company | Product | Medal |
| Raqefet Spirits | Baldoria Dry | Master |
| Campari Group | Cinzano Vermouth Rosso | Gold |
| Campari Group | Cinzano Vermouth Extra Dry | Gold |
| Campari Group | Cinzano Vermouth Bianco | Silver |
| Joseph Cartron | Joseph Cartron Vermouth Blanc | Silver |
Bitters/Amaro
| | | |
| --- | --- | --- |
| Company | Product | Medal |
| Pernod Ricard | Suze | Gold |
Cocktail Bitters
| | | |
| --- | --- | --- |
| Company | Product | Medal |
| Rangoni Kingfisher | Bitter Rangoni Kingfisher | Silver |
Pre‐Mixed
| | | |
| --- | --- | --- |
| Company | Product | Medal |
| Tom Savano Cocktails | Sydney Twilight Espresso Martini | Gold |
| Tom Savano Cocktails | Caribbean Dawn Mai Tai | Gold |
| Club Belmont (Xpress Bootleg) | The Xpresso Martini By Club Belmont | Gold |
| Brand Captains | Premium Dutch Rum Cola | Silver |
| Brand Captains | Premium Dutch Vodka Orange | Silver |
| Brand Captains | Premium Dutch Gin Tonic | Silver |
| The Helsinki Distilling Company | Helsinki Long Drink Gin & Pink Grapefruit | Silver |
| Zamora Company | Licor 43 Fresco Berry | Silver |
| Tom Savano Cocktails | Pacific Crystal Sea Martini | Silver |
Low‐ and No‐Alcohol
| | | |
| --- | --- | --- |
| Company | Product | Medal |
| Brand Captains | Sir James 101 Mojito Mocktail | Gold |
| Brand Captains | Sir James 101 Gin Tonic | Gold |
| Salcombe Distilling Co | New London Light | Silver |