Tax cut extension 'imperative' for US craft distillers
The deadline for the Craft Beverage Modernization and Tax Reform Act is looming once again, and with a global pandemic and tariffs to also contend with the stakes have never been higher.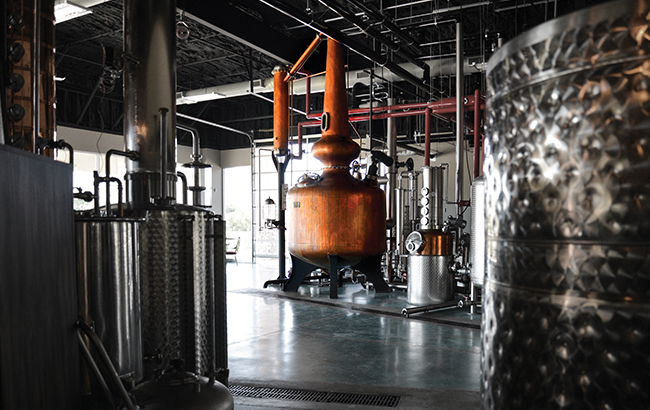 The monumental passing of the Craft Beverage Modernization and Tax Reform Act in 2017 marked the first time the US government reduced taxes for spirits producers of all sizes since the Civil War.
The act, which was announced as part of president Donald Trump's US$1.4 trillion tax reform bill, equalises federal excise tax (FET) on spirits, wine and beer for the first 100,000 gallons produced annually. Under the legislation, distillers pay US$2.70 per proof gallon for the first 100,000 gallons produced in the calendar year. Previously, distilled spirits were taxed at US$13.50 per proof gallon.
Just weeks before it was due to expire at the end of 2019, the US government agreed to extend the act by another 12 months, a move welcomed by trade groups and distillers in the US. Many trade associations, including the Distilled Spirits Council of the US (Discus), have called for the act to be made permanent.
The call for the extension of the tax cut has been amplified further by the global economic devastation caused by the Covid‐19 pandemic, and many distillers are now facing the serious prospect of having to shut their doors permanently. The future of the tax credit is once again in limbo, and if it isn't extended producers could be left facing a 400% tax hike in January.
Margie Lehrman, CEO of the American Craft Spirits Association (ACSA), says the extension of the tax cut is "imperative" for distillers, and is pushing for it to be made permanent. Lehrman says the bill has been "widely popular in both chambers of the government" but notes that if Congress does change hands, then the bill would face a setback by having to be reintroduced to new members coming in.
Discus has ramped up its efforts to make the law permanent in recent months. If it isn't extended, it would have "dire consequences" on the industry, according to the trade body's president and CEO, Chris Swonger, who notes Congress "has a tendency to act at the very last minute when things are getting tight".
Lehrman believes a two‐year extension, rather than one year, would enable distillers to put together a clear business plan. Some distillers have told Lehrman that some of their investors "are now starting to wonder whether they should put money into the small businesses", and banks have now "pulled any thought of loaning money". Lehrman points out that a number of new craft distilleries have entered the marketplace since the tax act came into effect. "Many new players don't have an idea of what it's like to pay an excise tax of US$13.50. I suspect that it would absolutely paralyse them and force closures," she warns.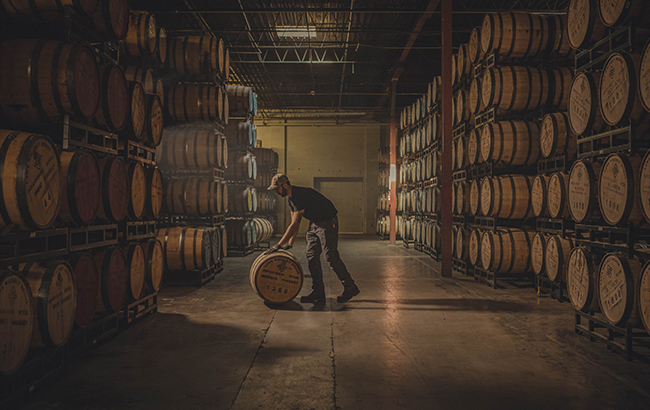 TEETERING ON THE EDGE
Jonathan Likarish, founder and head distiller of Texas‐based Ironroot Distilling Company, says the tax rise would be detrimental, and could lead to the producer raising its prices. "The Bourbon we're known for is 115 proof (57.5% ABV)," he explains. "We save US$2.48 per bottle, which is a massive saving to us. It doesn't get passed on to the consumer and we reinvest it in the company. Everyone in the industry is really concerned, it's been a very difficult year with tariffs and the pandemic. We've seen some [distillers] teetering on the edge of closing."
Ironroot had also embarked on an expansion of its tasting room, and maturation and warehouse space. The distillery had recently added a bottling line to its site. The expansion was due to be finished this year but will now be pushed back until next year because of the pandemic. Likarish adds: "As far as the expansion goes, if we hadn't been most of the way into it I don't know if we would ever have done it." Likarish has also had difficulty sourcing equipment recently.
Allen Katz, co‐founder of New York Distilling Company, would also like to see the tax act made permanent, calling it a "common-sense move". If the tax act fails to be prolonged, then the company would have to "re‐evaluate", which could see the firm raise its wholesale pricing and reconsider its expansion plans. The company has also delayed its 10‐year whiskey project, based on heritage varieties of rye, and shelved some new product launches.
The uncertainty over the tax cut's future could also hit jobs in the industry. There are more than 2,000 craft distillers in the US, providing over 15,000 direct jobs.
Katz had to make some difficult decisions when it came to staff and distilling operations. "In the midst of Covid, we had to cut costs. We held on to our full team as long as we could; evidently we had to let some of our team go," he says. "We're looking for other opportunities to expand our distilling operations. It's a quarter‐to‐quarter evaluation of our business."
Peyton Mason, chief financial officer of Laws Whiskey House in Denver, Colorado, says the site may delay hiring people. He adds: "A distillery of our size shouldn't pay the same as some of the larger distilleries in the world." At the start of 2020 Laws Whiskey House had also begun a two‐phase expansion project to double its production. The project is on track to be finished by the end of 2021.
Craft distilling is a US$1.8 billion industry, and in 2019, the sector produced around US$3.2bn in retail sales. A study from Discus and trade group the American Distilling Institute (ADI) in August 2020 looked at how the pandemic has hit craft distillers in the US. Combining lost tasting room sales and lost wholesale income, craft distillers are expected to lose 41% of total sales this year because of the pandemic, equating to more than US$700 million.
According to an ADI study used as the basis of the report, more than 50% of respondents reported a significant impact on their tasting room sales. Around 40% of craft distillers reported that their on‐site sales were down by 25% or more, and more than 15% said their tasting rooms were closed.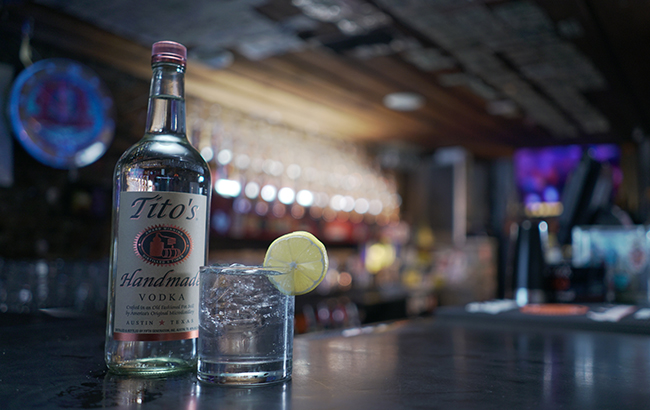 Katz notes that the big players have had less of a fight on their hands in the pandemic. "Covid has focused people's attention on brands that they're very familiar with; big multinational brands. Those brands are healthy," he says. John McDonnell, managing director international of Tito's Handmade Vodka, agrees: "A lot of the craft spirits are really struggling due to consumers buying the main staples that they know, evidenced by e‐commerce reports. Craft brands are losing out in this pandemic." But he says craft spirits "are doing very well in their home towns and continue to thrive".
McDonnell also believes there will be a smaller pool of spirits brands for consumers to choose from in bars and restaurants. On‐trade business owners are looking at what's "generating the most cash for them in a short time", he notes.
Meanwhile, the tariff situation is an ongoing headache for distillers. In 2018 the European Union (EU) introduced a 25% tariff on US goods, including American whiskey, over a 16‐year dispute regarding plane makers Airbus and Boeing. On 10 November, the EU imposed tariffs on an additional US$4 billion worth of US goods, including rum, vodka, brandy and vermouth. Last month, Discus and 17 other trade groups, wrote a joint letter calling for the urgent removal of tariffs on spirits. Discus says American whiskey exports to the EU – the US spirits industry's largest export market – dropped by 41% from US$757m to US$449m between August 2019 and July 2020.
EXPORT PLANS STYMIED
Katz says the tariffs have affected the company's sales to the UK and broadly to Europe. "We either pass that expense on to our importers, to customers or cut our margins. In some cases we have split that expense with importers." They have also hindered Likarish's export plans: "We stopped looking at exporting as soon as the tariffs came into place," he says.
Discus and the ACSA are also calling for Congress to pass the Restaurants Act, a US$120 billion fund to support struggling bars and restaurants. The move would also provide relief for tasting rooms at distilleries. The funds are to be used to support payroll costs, rent payments, utilities, maintenance costs, supplies, food and drink, and any other "essential" expenses.
The ACSA is also looking at other ways to help craft distilleries, including matters in court, such as business interruption insurance. Lehrman notes that the majority of insurance firms have rejected policies that cover business disruption. Some states also made emergency legislation changes during the pandemic, such as allowing direct‐to‐consumer shipping, which Lehrman would like to see extended or made permanent. In doing so, the recovery of craft spirits "would be accelerated", she says. Swonger also hopes to push state by state to make sure emergency laws have been made permanent in line with the change in consumer behaviour and trends during the crisis.
Mason says an extension of the Payroll Protection Program would be extremely helpful. The move provided businesses with eight weeks of funds to pay their employees.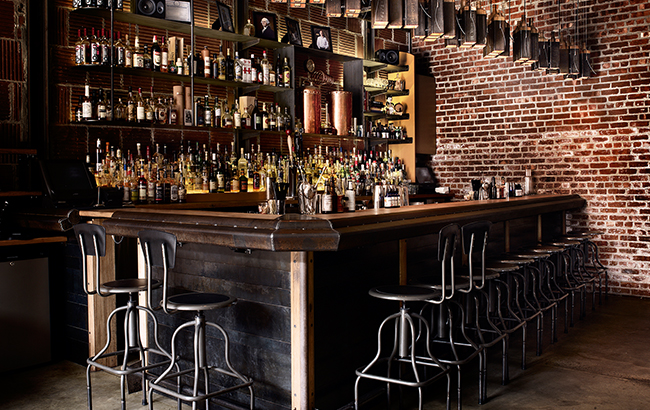 Swonger notes that it could be some time until the craft spirits industry recovers, and he expects there to be more job losses. Before the pandemic, craft distilling was an "exciting American success story", says Swonger. "It will take a couple of years to get back on the positive footing that we were on in February 2020."
Ryan Lee, analyst at IWSR Drinks Market Analysis, notes: "Distillers that have shown strong growth before the pandemic and have been able to maintain some growth during it indicate they have solid business footing, and were able to quickly pivot business objectives and points of sale. Distillers that have proved their resilience are likely to be favoured for acquisitions. IWSR fully anticipates further consumer interest and growth in the craft sector, which will bring in investments from larger alcohol firms."
Lee says a recent survey by the IWSR found that the vast majority of craft distillers remain confident they can weather 2020.
"However, if lockdown effects continue long into 2021 that outlook may change," he warns. "The total number of craft distilleries continued to grow in the US this year, which signals future craft spirits optimism and growth. The IWSR anticipates craft volume growth as well as growth in the total number of craft distillers over the next few years."