SB meets… Alessandro Tonoli, Berlin Packaging Europe
By Nicola Carruthers
Alessandro Tonoli, chief sales officer of Berlin Packaging Europe, tells us about the firm's new spirits collection and its expansion plans.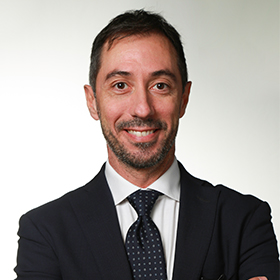 What are the origins of Bruni Glass?
Bruni Glass was born in 1974 in Milan, Italy, when Vetrerie Bruni made its debut in the sector of glass bottles and jars for food, pharmaceuticals and closures.
The company specialises in the study of product packaging and expanded into new sectors, including spirits, wine, oil and vinegar.
In the 2000s the company entered Europe and in 2009 changed its name from Vetrerie Bruni to Bruni Glass in line with its international purpose.
Following years of important growth, Bruni Glass acquired Italian and European business with the aim of expanding its presence in different geographies and its product range in the glass market, while offering a more capillary service to the market.
In 2016 Bruni Glass was brought by Berlin Packaging, an American multinational leader in the sector of glass, plastic and metal containers.
Today, Bruni Glass is part of a US$2.6 billion hybrid packaging supplier and serves its customers in Europe, North America and other locations across the world.
How has the acquisition by Berlin Packaging benefitted Bruni Glass?
Being part of Berlin Packaging group has allowed Bruni Glass to grow in a number of ways. Globally, we are now present in North America, Europe, South Africa and China. This is thanks to the acquisition of Erben (UK) and Novio (Netherland).
In terms of distribution capability, we have more than 100 locations. We can also confirm growth in our product range with more than 15,000 items across different segments such as plastic, glass and metal closures.
Today, the organisation has a headcount of more than 500 in the team. Our innovative and design capacity has also increased due to two design and product development centres: Studio One Eleven in America and the Bruni Design and Innovation Center in Italy.
How has the Covid-19 pandemic impacted Bruni Glass? How has the company adapted?
First of all we focused on our employees' safety. We asked them to follow strong safety procedures and carry out remotely the majority of the activities needed to keep in contact with our customers and suppliers.
Our business diversification strategy proved to be winning in this context.
The inevitable contraction in turnover stemming from the closure of activities in market sectors that are highly significant for our business (alcoholic beverages for example), has been offset by a considerable increase in food and hygiene product consumption.
We have continued to sustain the growth in our competences, and we took on board new professional profiles in all European teams. I can say that despite the highly complex world pandemic, we have had results which few firms have been able to achieve.
Can you tell me about the spirits packaging you offer? 
Our new spirits collection, Sublime, confirms our focus on top-quality products.
It is made of 15 bottles and divided into three different market segments. It was developed with the aim of satisfying design, quality and functional needs. Innovative shapes and more traditional lines combined with easy-to-use features in different situations, from bartender to home use, and cocktails to old-fashioned drinks.
Our goal has been to create a unique, very innovative and high-quality collection dedicated to all people and products that live in the big world of spirits, and that could last for a long time.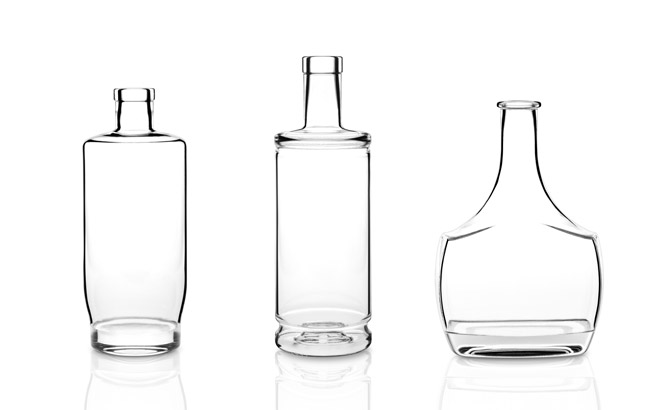 What makes Bruni Glass different from other spirits packaging producers?
The Bruni Glass mission has always been to create projects that are cutting edge in terms of quality and aesthetics, exceeding standards and expectations, while offering an exclusive, unique custom design.
Our customisation service is essential for lending personality and originality to packaging projects, giving a unique style that increases recognisability to make it stand out from the competition and grab the attention of its target audience.
Prototyping is a unique service that allows the client to actually see and touch their packaging and assess a project before they invest time and resources in development and production. 
The Bruni Glass method entails direct constant involvement of the client in each step of the project and guarantees the creation of innovative packaging in line with their business goals as part of a relationship based on the continual sharing of experiences, competences and collaboration.
How important is sustainability to Bruni Glass?
It's important to remember that we are not producers, but despite this, sustainability remains a key topic for us.
We always push our suppliers to use as much recycled glass as possible. Glass is a green material because it can be endlessly recycled, and the more recycled glass the manufacturer uses during production, the more cost efficient the glass container will be.
At the same time, we pay close attention to our logistics. We organise it in the most efficient way in order to reduce our products' carbon footprint as much as possible.
How important is innovation to the company?
We live by innovation. We can offer unique design and customisation services that are a strategic support to lend personality and originality to packaging projects.
Our customer can count on two important departments to work closely, in order to find a unique style that perfectly fits their brand positioning: the Innovation Center in Italy is the Bruni Glass division internationally recognised as a centre of excellence for the research and development of new design solutions in the world of glass bottles and jars. The division comprises a team of industrial designers and engineers who work in close contact with the network of Bruni Glass producers and partners, and collaborate with our clients to interpret and lend shape to their ideas.
We make available to our customers the services of Studio One Eleven, our US in-house innovation consultancy where designers, engineers and marketers bring not only amazing designs, but global consulting expertise on the best solution to maximise the brand experience.
What are you working on at the moment? 
We are working on keeping our high-quality standards as we develop our new spirits collection. We will focus also on the home fragrance market, which represents interesting future opportunities.
What are your plans for Bruni Glass in 2021? What are the company's priorities?
We will continue to pursue our expansion goals. We will go ahead at full steam with our acquisition activities in Europe and our diversification strategy to keep focussing on innovation and design.