How relevant is vodka innovation in a pandemic world?
By Owen Bellwood
The troubled vodka category has been doing its best to attract consumers with innovative offerings. But with a global recession on the horizon, will drinkers take the safe route and stick to old favourites?
*This feature was originally published in the September 2020 issue of The Spirits Business magazine.
Fortunes for the vodka category have remained rocky in recent years. As enthusiasm for juniper and an increasing appetite for all things agave propelled sales of gin and Tequila to new heights, vodka's volume figures have continued to tumble. Now, household names and fledgling brands have endeavoured to generate fresh excitement in the category and meet ever‐changing consumer demands.
"Vodka was stuck in its ways for a long time, but over the past few years the industry has really started to innovate," says Frederick C Fullman, director of Snow Queen Vodka producer Ellustria. "Some of the innovations include the use of new and interesting raw materials to distil from, or new flavours. Another interesting innovation is the upgrade in a lot of packaging or even the ability to personalise bottles to give as a gift."
With market researcher Euromonitor International projecting that volume sales will fall by a further 7.6% in 2020, vodka producers appear to have taken a step back and are considering ways to reinvigorate the category. Today, consumers can find vodkas produced from grains, potatoes and milk, as well as left-field choices made using stale bread and beer that is not "up to spec".
Mangrove UK managing director Nick Gillett says: "There is definitely a focus on raw materials, be they potatoes or a particular type of grain, sugarcane or whatever it might be. That is a story that will keep being told. People get interested in this discussion because you get a different mouthfeel with different materials."
INNOVATIVE INGREDIENTS
In the case of San Diego‐based vodka brand Misadventure, innovation with base ingredients came as founders Whit Rigali and Samuel Chereskin wanted to uncover ways to improve food systems. As a result, the brand's vodka is distilled from surplus baked goods. According to the company's website: "Every year American consumers, companies and farmers spend US$218 billion, or 1.3% of US gross domestic product, growing, transporting, and disposing of 50‐60 million tonnes of food that never gets eaten. Every drink you have of Misadventure Vodka is directly part of the solution."
In 2019, Brooklyn‐based technology and lifestyle brand Air Company unveiled carbon‐negative Air Vodka, which is made by capturing excess carbon dioxide from the air and transforming it into a "high‐purity, beverage‐grade ethyl alcohol". The firm says a single bottle of Air Vodka can provide the carbon reduction of 7.6 trees a day.
Also striving to transform a waste product into marketable goods is Scottish brewer and distiller Brewdog. As part of a £30 million (US$39m) initiative to invest in green infrastructure at the company, Brewdog intends to launch Bad Beer Vodka in 2021, which uses beer from brews that are "not quite on spec, to beers that are too old to sell". At the time of announcement, James Watt, Brewdog's co‐founder, said: "Brewdog may have grown up a bit, but our underdog spirit is as alive as ever. We want to make sure that we're working to inspire a new kind of business, with sustainability at its core."
Mangrove's Gillett adds: "The fact that you can make vodka from so many raw materials and the fact that it is so versatile is good. People want to know what it's made from, where it's come from and how that will affect the final product."
Mangrove distributes milk‐based Black Cow Vodka and quinoa‐based Fair vodka in the UK, and Gillett believes the added "story" that can come with creative base ingredients is an effective tool to pique consumer interest and drive sales. He says: "With Black Cow, how it's made is an interesting story, and Fair highlights a message with its products. People are looking for that story. People are looking to tell stories and remind drinkers that the category is vast and different, and that will bring a lot of focus on the raw materials that are going into it."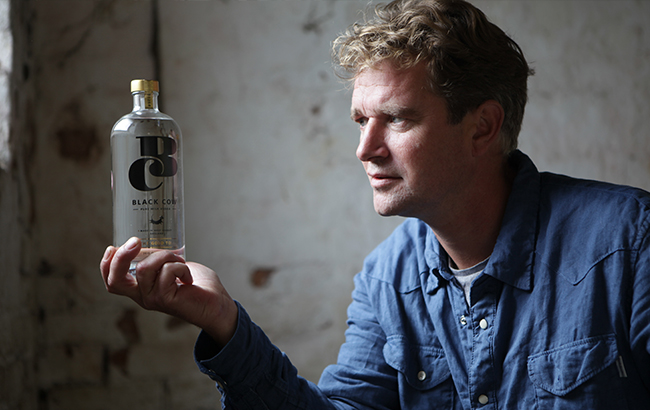 REIGNITING INTEREST
But creative distillates aren't the only area looking to reignite consumer interest in vodka. "The growing no‐ and low‐ABV 'spirit' market is certainly very interesting," says Fullman. "There has been large growth in new and exciting brands that offer a familiar drink at a low‐ or zero‐ABV."
Generation Z, often called 'generation moderation', has spurred the growth of the low‐ABV 'spirit' area. Led by category pioneer Seedlip, the burgeoning sector now accommodates everything from alcohol‐free 'vodka' and 'Tequila', to lower‐alcohol options from leading brands.
Anna Ward, senior analyst at Euromonitor International, says: "The growing moderation trend has had a huge impact on the industry and it will continue to do so."
After Loch Lomond Group launched low‐ABV expressions under Glen's Vodka in February 2019, the product has since been joined in the low‐alcohol 'vodka' category by the 30% ABV Smirnoff Zero Sugar Infusions range, targeted at consumers looking to cut down on their sugar intake. For those cutting out alcohol completely, Scotland's AG Barr markets alcohol‐free Stryyk Not Vodka, launched in 2018 to appeal to 18‐35‐year‐olds who "choose not to drink alcohol, are having a night off or mixing up their night".
Despite the growing options for lower‐alcohol beverages, Mangrove's Gillett is not entirely convinced by the sector. He says: "The low‐ABV trend is difficult because there is no real point in having a low‐ABV 'vodka'. You can lower the ABV with your mixer but because it has no real flavour of its own, whatever you're adding is still going to provide the flavour, and therefore I'm not sure that will work beyond what your dilution is and your measure‐to‐mixer ratio."
READY FOR RTDS
While acknowledging the demand from health‐conscious consumers, Gillett instead believes the next big new product development for the vodka category will come from the ready‐to‐drink (RTD) sector.
He says: "The whole RTD market will boom while people aren't in offices and are drinking at home and in parks, it's the market for when the weather is great. I don't see them replacing an on‐trade experience particularly, but I think RTDs will have their time."
In the past six months, brands have been clambering over one another to launch RTD cocktails and hard seltzer products. Consumers are in turn lapping up their offerings, with hard seltzer sales in the US off‐trade up by 255% in the week ending 6 June 2020 compared with the same period last year, according to Nielsen data.
Ward says: "With vodka, I think the potential opportunities lie in the hard seltzer trend. We have already seen brands like Brewdog release their vodka‐based hard seltzers, and it essentially lends itself to this lower‐calorie and sugar‐free 'better for you' drink."
Brewdog uses its Rogue Wave vodka to make its Clean & Press hard seltzer range, which is available in three flavours: Cactus & Lime, Crushed Black Cherry and White Peach & Mango. Each has an ABV of 5%, contains 90 calories and is made without sugar.
At the product's launch, Watt said: "Rather than being fermented like other seltzers, our Clean & Press hard seltzer is quite simply sparkling Scottish water spiked with our exceptional single malt vodka, Rogue Wave. With Clean & Press we're continuing to be uncompromising on flavour and quality, ideal for people wanting a lighter drink that still delivers attitude."
The canned sector has also this year welcomed Smirnoff Seltzer, which is a mix of Smirnoff No.21 Premium Vodka, sparkling water and natural fruit flavours, as well as a canned Vodka & Rhubarb serve from UK‐based East London Liquor Company. And Ukrainian vodka brand Nemiroff isn't letting the demand for these convenient formats pass it by either, as Yuriy Sorochynskiy, CEO of Nemiroff, says: "We're working on innovations to provide convenient, on‐the‐go options to best fit our consumers' active lifestyles. We are in a constant search of new tastes and formats, and I believe we will impress consumers with our recent developments soon."
FLAVOUR INVIGORATION
Nemiroff also believes the flavoured category could be a valid space for invigorating the vodka sector. Sorochynskiy says: "Flavoured is back in style, but not the way it was before with synthetic‐confectionary, cupcake vodka tastes." Nemiroff unveiled its Inked Collection in 2019, which boasts three flavoured vodkas including the 'velvety smooth' Burning Pear, 'bright and clean' Blood Orange and 'slightly sweet' Wild Cranberry.
"We believe that vodka should have a taste, but not artificial," says Sorochynskiy. "The Inked Collection has an aroma with herbs, fruits or berries, and honey and pepper in the taste, leaving a rich aftertaste. Our mission now is to educate consumers on flavoured vodka, [and encourage] slow drinking to feel all the taste."
However, the entire category has been impacted this year as a result of the ongoing coronavirus pandemic, which has so far seen the global on‐trade close, and distillers around the world switch their production to hand sanitiser. This year, in addition to developing, distilling and delivering new products, vodka producers have also been forced to think on their feet and innovate in retail as well.
"A lot of the interesting innovations taking place are in the retail and distribution side," says Ward. "Direct‐to‐consumer sales have had a huge impact, and we've also got e‐commerce, which is going through a lot of changes. It's taken a while for it to make its mark in the [spirits] sector, but now that has changed virtually overnight, with big brands and small brands working to make sure that they get their products sold that way."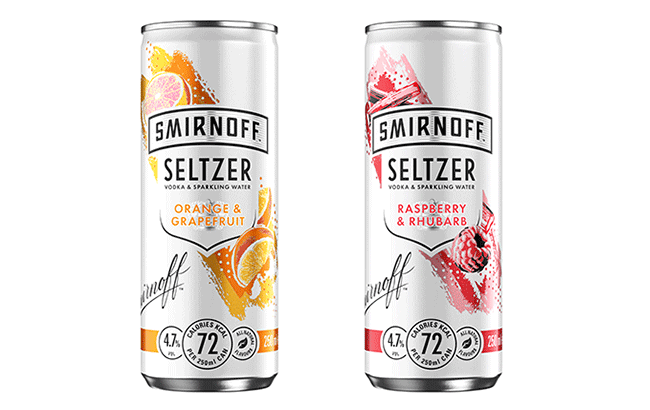 LASTING IMPACT
Sorochynskiy believes these new habits will have a lasting impact on spirits sales, as "non‐contact promotions have a bigger impact" and retail chains around the world are "activating spirits in digital more heavily".
Social media has also proved essential for vodka brands, and Gillett believes positive engagement during lockdown and a focus on at‐home cocktail‐making could result in a rise in sales of premium‐and‐above brands. "Some brands have done really well, and what I think will help vodka is that it's so versatile and there is a huge interest in making cocktails at home," he says. "For people making cocktails for their friends and family, the temptation is to think 'I could spend 25 quid on a bottle of vodka' because it's important to be using good stuff. So that may help the more premium brands grow."
However, during the initial lockdown period, Ward does not believe this was the case. For years, consumer demands have been skewed towards seeking out new, local and 'craft' brands. But with a global pandemic and economic uncertainty, spending habits could return to familiar, trusted names. According to our recent Brand Champions report, sales for leading vodka brand Smirnoff have been stagnant or sliding for the past three years, with the Diageo‐owned marque down from 26m cases in 2017 to 25.6m nine‐litre cases last year. As such, could the global pandemic offer a change in fortunes for big household brands and result in a return to growth?
"I'd say during the lockdown stage of the pandemic there has definitely been a shift towards the bigger brands that are familiar – people have basically been seeking comfort in what they know," Ward says. "There are practical factors to that as well; they are the brands that are available and recognisable on supermarket shelves, they are what consumers are going to choose when people are limiting shopping trips. When we look at craft, part of the appeal is spending a bit of time looking at the brands, deciding what to buy, reading the labels and learning about them. That kind of behaviour just doesn't lend itself to pandemic shopping."
Now, as the world remains on high alert for any signs of a second wave of the virus, the impact of Covid‐19 on the vodka sector looks far from over. Having heard warnings of the negative effect on‐trade closures will have on the industry, and predictions from IWSR Drinks Market Analysis that Covid‐19 will "push volume gains back by five years", it's clear that a spike in e‐commerce will not be enough to offset lost revenue. As such, the category's recent focus on innovation may take a back seat in place of a new emphasis on simply surviving.