How new labelling rules could impact the spirits sector
By Owen Bellwood
As lawmakers decide the type of nutritional information that should be printed on spirits labels, The Spirits Business asks how the move will affect the industry.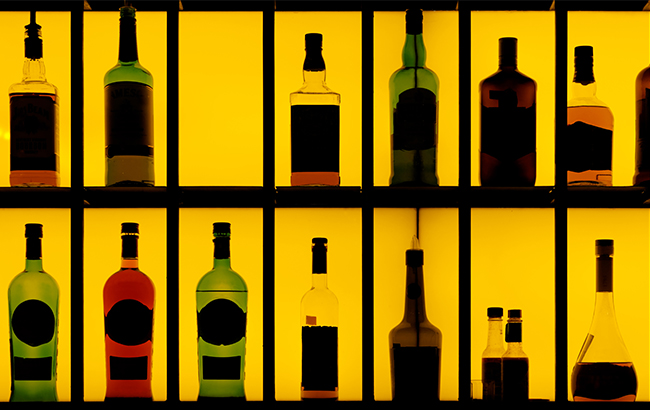 While consumers are used to reading nutritional information on the back of products such as soft drinks and sweet packets, information about carbohydrate content and calorific value is not yet commonplace on spirits labels. Under current European Union (EU) law, any product with an ABV of 1.2% or higher is exempt from listing sugar content or other nutritional values on its label. However, a consultation undertaken by the UK government and calls from lawmakers in Brussels could soon see these rules change.
"At present, the legal requirements for labels in the UK are things like the strength of the product, the ABV by volume, the legal name, certain allergen information, the quantity, the origin and the producer. That is the legal stuff," says John Timothy, CEO of UK drinks industry watchdog the Portman Group.
In an attempt to tackle obesity in the UK, the government has entered into a consultation that could see information including calorie content added to drinks labels.
"The Portman Group view is that giving consumers information is a good thing," explains Timothy. "We want to give people information about the products they are buying. We don't believe in nannying people and we don't believe in frightening people; we believe in giving the, honest, reliable, evidence‐led health information or product information, and trusting people to make their own choices."
To help consumers make this informed choice, producers may soon be required to list the sugar content and other nutritional values on alcoholic beverages, which it is hoped could encourage drinkers to reduce their consumption. If plans are approved, on‐trade venues could also be made to list 'hidden liquid calories' on menus in a bid to prompt drinkers to make healthier ordering choices.
"It's clear that a big proportion of the obesity issue is from consuming alcohol," says Tom Bell, managing director of online retailer Skinny Booze. "People don't judge their alcoholic drinks as calorific, and maybe don't realise that they are drinking 2,000 extra calories a week. When they know that, they'll still have that drink because it's part of their lifestyle, but they just might skip snacks or something else."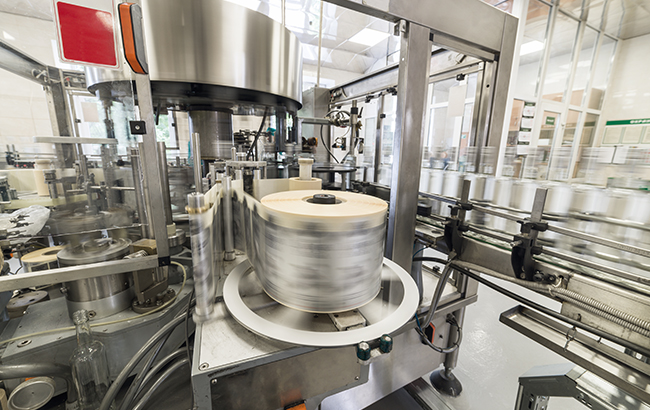 Since launching Skinny Booze in 2012, Bell and his team have listed nutritional information for every product they sell, including its sugar, calorie and carbohydrate content, ABV and whether it meets any dietary requirements, such as being gluten‐free or vegan‐friendly.
"It's all about clarity," says Bell. "At the moment, if you ask people how many calories they think are in their drink they miss it by a country mile."
Bell said that while sourcing products to stock at Skinny Booze, he has found producers already willing to share nutritional information but he hopes a change in the law will encourage more to do so. One such producer already advertising the calorific content of its drinks is Ketel One owner Diageo.
"We want to make sure drinkers have the best information to enable them to make informed choices," a Diageo spokesperson said. "We voluntarily changed our labels to clearly show the pure alcohol units for a UK audience and how many calories are in a single serving or drink. By the end of 2020, 90% of our products will have this information on the label. This is before the government will have finished its consultation."
LANDMARK REGULATORY INITIATIVE
While debates rage on in Westminster on the subject, lawmakers in the EU are discussing similar measures that could come into force in the trading bloc. "The information that is relevant from a nutrition and health point of view is clearly energy labelling, ingredient listing and potential allergens," says Ulrich Adam, director general of trade body Spirits Europe. "We have a landmark regulatory initiative in progress, in which we say that by the end of 2022 more than two thirds of bottles of spirits in Europe will provide energy labelling and ingredient listing, either on the bottle or by digital means."
Ingredient lists and allergen warnings are also being targeted in the US. While spirits there can already be labelled as vegan‐friendly, distillers have faced limitations on the spirits that can be classified as gluten‐free. In August 2020, the US Food and Drug Administration (FDA) ruled that distilled foods made from gluten‐containing grains can be labelled as 'gluten‐free'. But as this rule applied to distilled foods, spirits could only use the gluten‐free labelling if they were made from ingredients that do not contain gluten, such as grapes, corn or potatoes.
In response to the FDA's ruling, the Alcohol and Tobacco Tax and Trade Bureau (TTB) updated its policy in October to let producers label their spirits as 'gluten‐free' even if they are made from gluten‐containing grains, providing "greater flexibility" for the industry.
The TTB update was welcomed by trade group the Distilled Spirits Council of the US (Discus), which said the revision provides "additional clarity for consumers". "We commend the bureau for their quick action in updating their 'gluten‐free' labelling policy for distilled spirits, and for appropriately and conclusively acknowledging that the distillation process removes gluten from distilled spirits products," says Chris Swonger, Discus CEO and president.
"This move provides additional clarity for consumers and allows for more information to assist them in making informed decisions about what products meet their dietary needs. This policy update also provides greater flexibility for industry members in labelling their products."
Adam said a similar ruling for European producers is "not on the table at the moment".
Proposed measures will force producers to redesign and reprint labels in a costly process that the Portman Group warns could hit some businesses.
"It's a misunderstood area, the idea that producers can just turn out a new label tomorrow," says Timothy. "Businesses need to take careful decisions about how and when to update labels. Over the past couple of years, producers have been gradually putting more information on them. But we've been doing it under the shadow of several years of negotiation around voluntary commitments for producers to include calorie and nutritional information. People are trying to minimise the changes they're making to labels and to minimise the costs. That means it will take a little bit of time before everything that's on the shelves carries the new guidance."
As labelling regulations change to help consumers make informed purchases, what impact will this have on the products we see filling store shelves?
For Bell and the team at Skinny Booze, it is hoped that increased nutritional labelling will bring about innovation in the low‐calorie and low‐sugar drinks segment. "We live and die by brand new innovative products," says Bell. "That is all we want to see, great brands making great products and going out to find that lighter space in the market and building it. If the legislation changes, it's going to breed that desire for alternatives like it has done in every other market that has adopted these."