Absolut unveils It's in Our Spirit campaign
By Melita Kiely
Pernod Ricard-owned Absolut Vodka has launched a new campaign starring numerous famous faces, including British musician MNEK.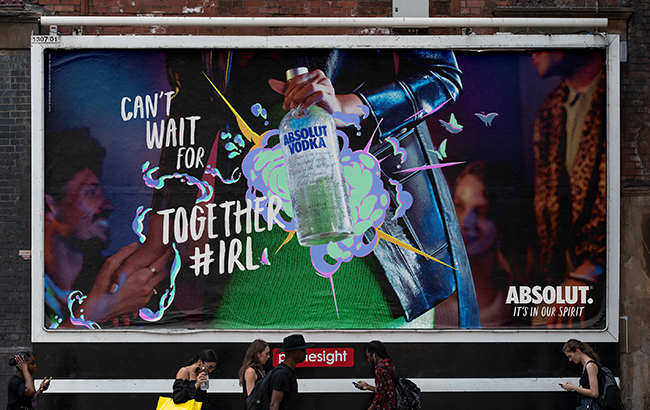 The campaign, called It's in Our Spirit, targets consumers of legal drinking age (LDA) and generation Z, and looks forward to when people can socialise together in person again.
It's in Our Spirit also features American actress and social activist Tessa Thompson; Taiwanese singer-songwriter Jolin Tsai; and gamer Ricki Ortiz.
The campaign made its debut in the UK earlier this month with a TV commercial designed by advertising firm BBH Singapore.
The advert, which will launch globally in key markets, highlights the desire to come together, to be more inclusive and to create meaningful conversations.
Charl Bassil, Absolut marketing vice president, said: "We are a social brand by essence. We are in the business of bringing people together.
"We believe that the most amazing things happen when you meet in real life. Our lives are very much enhanced when we meet people from different horizons and these moments create better understanding, inclusion and collaborations. Absolut would not be the brand it is today without the very diverse people it collaborated with over the years."
Click the video below to view the It's in Our Spirit advert.