What's on this weekend
Swift Shoreditch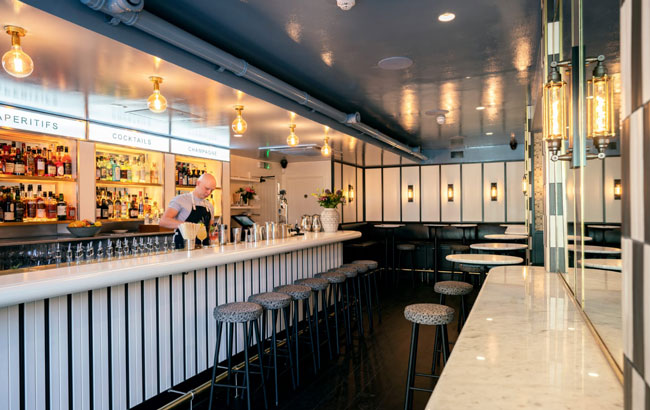 Tonight (2 October), Swift Shoreditch will kick off its London Cocktail Week celebrations with an ode to the south of France.
Swift Shoreditch has partnered with Masterchef finalist Yan Florio to create a menu of dishes served up alongside Noilly Prat cocktails.
Florio has created a signature menu of French dishes, which will each be paired with a bespoke Noilly Prat cocktail. Drinkers will also be able to sample elderflower-infused serves from the St-Germain Spritz Trolley, and can enjoy signature drinks from behind the bar at Swift.
The Virtual Whisky Show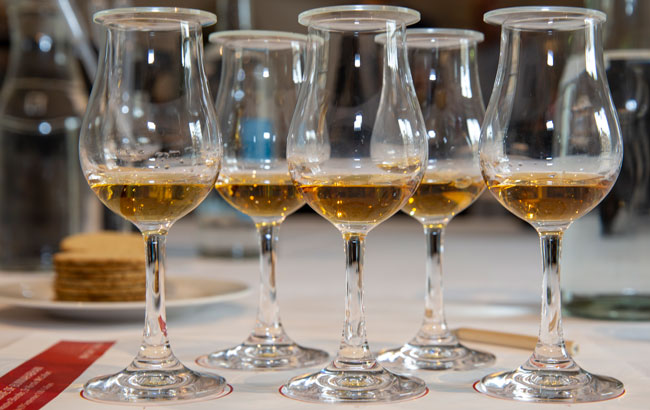 The Virtual Whisky Show kicks off today (2 October) and runs until 9 October, featuring 200 talks from more than 70 whisky legends.
Guests at the show will be able to enter the online exhibitor hall to hear directly from representatives of some of the world's best whisky brands, and can submit questions to more than 60 exhibitors via an online chat function.
Across the seminar rooms, whisky fans will be able to attend talks and debates, as well as virtual whisky tasting masterclasses. Tasting packs for each session can be purchased online through The Whisky Exchange.
Kings Cross Distillery opening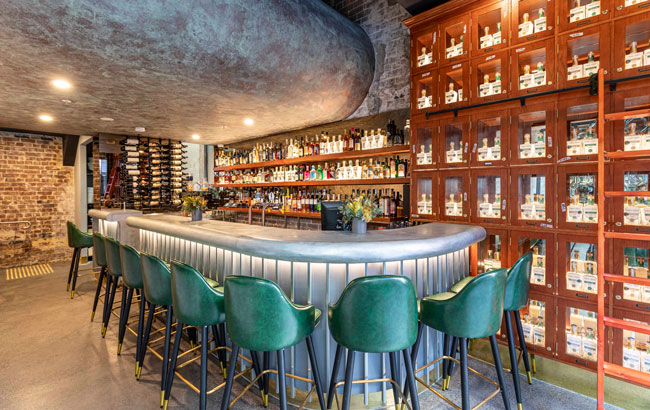 Sydney's Kings Cross Distillery has opened its doors to the public, offering drinkers the chance to sample creative cocktails made using gin distilled on-site.
Kings Cross Distillery will serve an array of refreshing cocktails, from the Impeachment, which boasts smoky peach flavours that "burst out of the bubble", to the Pepperation Makes Perfect, a gin Old Fashioned with savoury flavours.
Alongside creative cocktails, guests can sample small plates with a "Mediterranean vibe", such as boquerones, garlic prawns, albondigas and chorizo a la plancha.
Flor de Caña at Laki Kane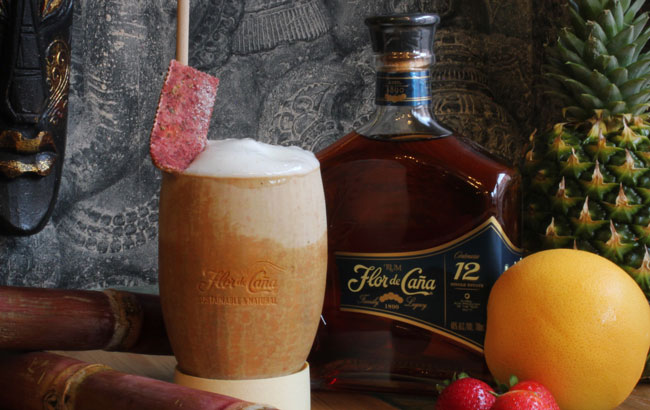 Rum brand Flor de Caña has partnered with London tiki bar Laki Kane to create a zero-waste cocktail for London Cocktail Week.
Available at Islington's Laki Kane throughout the month of October, the Sustainable Vice cocktail was created by Flor de Caña and Georgi Radev, co-owner of Laki Kane. The cocktail uses leftovers from produce stores and fishmongers to create tepache, oleo saccharum and foams used in the cocktails.
Sustainable Vice is made with Flor de Caña 12 Year Old Rum, and will be served in a reusable and natural jícara fruit cup that was handmade by artisans in Nicaragua.
Ivy Blossom Brunch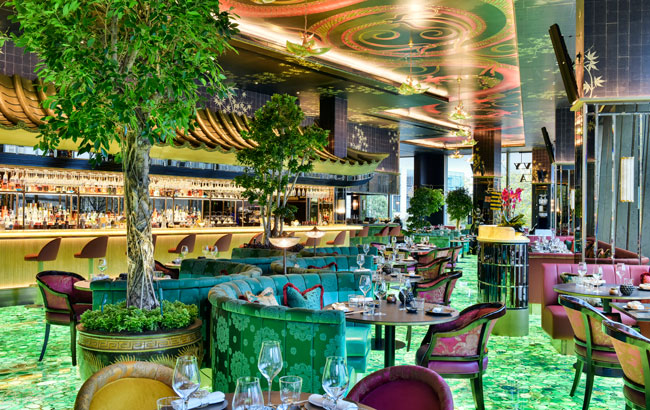 The Ivy Asia in London's St Paul's, will launch its new Blossom Brunch series tomorrow (3 October), offering an "exciting and vibrant dining experience".
Running for three weeks, the brunch series will feature blossom performers and a live DJ as guests enjoy dishes from The Ivy Asia's menu. The bar will also serve up a menu of sakés, Japanese whiskies and baijius, as well as a selection of curated cocktails including the Crimson Eclipse, which combines Rum Java Cacao'Mon, Chambord, yuzu juice, egg white and lime.
Dishes on offer include crispy duck salad, grilled tiger prawns and seared beef fillet tataki.
Norden Pink Aquavit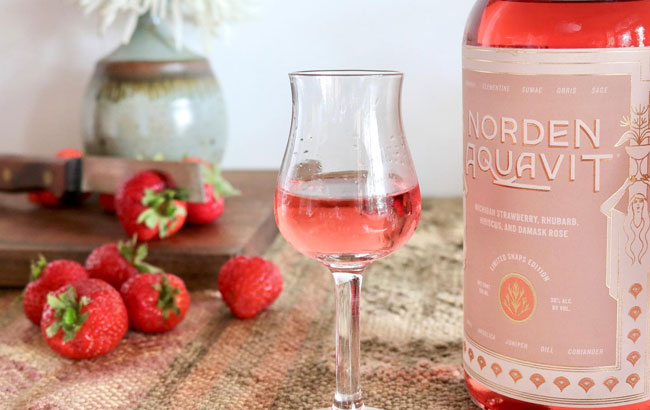 Norden Aquavit has partnered with more than 20 bars across the state of Michigan to raise funds for breast cancer charity The Pink Fund with the sale of limited edition Norden Pink Aquavit cocktails.
Specially created strawberry-infused Norden Pink Aquavit will be served up in cocktails and offered for sale in bars across Michigan, and Norden will donate US$4 from the sale of each bottle to The Pink Fund, which offers non-medical expenses to breast cancer patients in active treatment.
Venues offering a chance to sample Norden Pink Aquavit include The Bar at 327 Braun Court, The Last Word and Alchemi.
Homegirl Vol 3
Islington bar Homeboy will host the third instalment in its Homegirl takeover series as part of London Cocktail Week.
On Tuesday (6 October), bartenders Jenny Griffiths of Heads & Tails and Chelsie Baily from Happiness Forgets will take the reins of the Irish bar in north London, serving up their own selection of creative cocktails.
Every Tuesday though October, Homeboy will host takeovers with various bartenders from across the drinks industry.
Tayēr x Bombay Sapphire Workshop
London bar Tayēr and Elementary will host the first in its series of bartender skills workshops on Tuesday (6 October).
Tayēr, which was opened by Monica Berg and Alex Kratena in 2019, has partnered with Bombay Sapphire gin for the workshop series, which kicks off with a knife skills seminar on Tuesday.
Taking place as part of London Cocktail Week, tickets for the event must be booked online in advance. Tayēr will also host a session on fermentation, glassware and how to use a rotary evaporator through October.
Three Little Words Seasonal Supper Club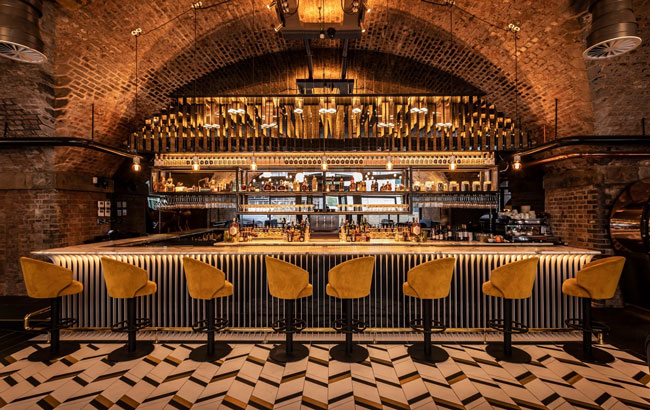 On Thursday (8 October), Manchester cocktail bar Three Little Words will premiere its new Seasonal Supper Club series, featuring a five-course tasting menu paired with creative drinks.
Created to showcase seasonal, locally-sourced ingredients in dishes paired with drinks that highlight the flavours found on each plate, the Autumnal series celebrates 10 ingredients across five courses. Ingredients showcased through the dishes include wood sorrel, potato and chicory, which offer "warming, earthy flavours", and celery, beetroot and tomato, which provide "a crisp, yet refreshing, taste".
Each of the five courses will be served alongside a drink that highlights the flavours found within. Serves will feature expressions from Manchester Gin's range of spirits.