Top Black-owned bars to support around the world
By Owen Bellwood
The multicultural nature of the global bar scene makes bartending around the world incredibly exciting. In celebration of this, we've highlighted 10 venues owned by Black trailblazers.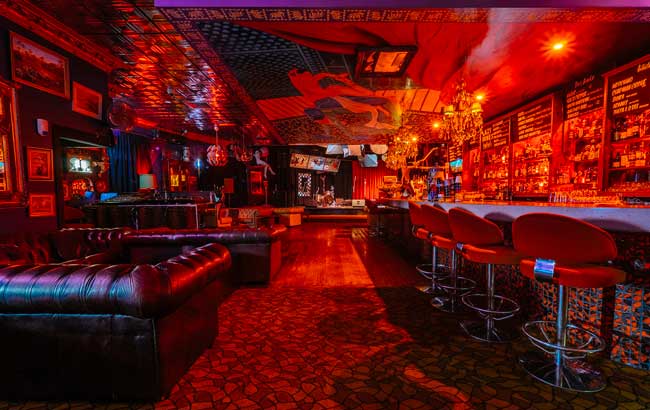 From a Caribbean drinking den in the centre of Paris to a globally-influenced watering hole in Brooklyn, the global bar scene is full of nods to the diverse owners behind some of the world's best venues.
In celebration of this, and to mark Black History Month in October, we've rounded up 10 top drinking dens across the globe established by Black pioneers. Featuring a specialist agave spirits bar in London and Amsterdam's best-loved soul food, cocktail and poetry bar, there is a huge variety of on-trade venues owned or founded by Black people across the world. We've listed just 10 but there are many more to visit.
Click through the following pages to find out more about 10 leading Black-owned bars.
Have a favourite Black-owned business you'd like us to support? Let us know in the comments below. 
Bô, Paris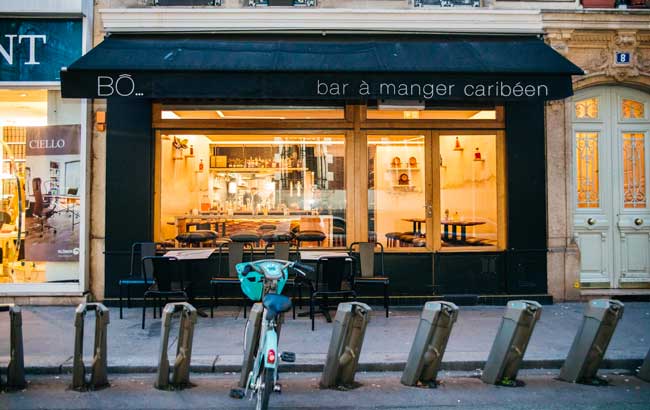 Opened by Julia Sedefdjian, Gregory Anelka and Sébastien Jean-Joseph, Bô is a Caribbean bar and restaurant in the Latin Quarter of Paris.
Sister venue to the trio's Baieta restaurant, also in the French capital, Bô celebrates modern Caribbean cuisine and cocktails. Meaning 'kiss' in the Creole language, Bô offers a "simple and accessible" drinks list, which features cocktails made using sugar cane juice and other natural sweeteners in place of traditional sugars.
Drinks on offer at Bô include the Bobo, which is made with rum, honey, lime and chilli, and the Old Cuban, which combines rum, lemon, cane sugar and Champagne.
Find it at: 8 Rue de Poissy, 75005, Paris
The Parrot, London
Luther star Idris Elba opened the doors to his cocktail bar The Parrot in 2018, alongside identical twin brothers Lee and Nicky Caulfield.
The 60-seater venue offers "a whole host of A-List surprises", including a chauffeur-driven Aston Martin and a secret cocktail menu. The London bar also features s space for unannounced performances and DJ sets from Elba.
The design for the bar has been influenced by the history of the building and features walls lined with hand-painted palm wallpaper, lush foliage and an abundance of greenery.
Find it at: 45 Aldwych, Holborn, London, WC2B 4DW 
Good Life, New York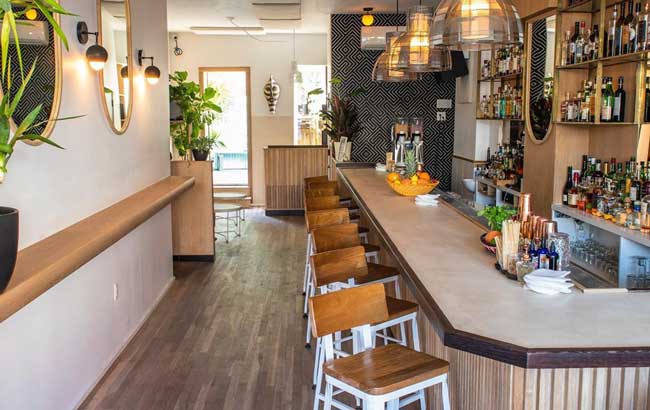 Brooklyn drinking den Good Life has been serving imbibers in New York since 2019.
Opened by sisters Marva and Myriam Babel, the siblings also run nearby watering hole Ode to Babel as well. Since opening, Good Life has garnered a reputation for its seasonal cocktails and welcoming atmosphere, which is enhanced by globally-influenced music on the stereo and artwork by people of colour adorning the walls.
Find it at: 706 Washington Avenue, Brooklyn, NY 11238
Trailer Happiness, London
West London's Trailer Happiness has built its reputation on friendly service, knowledgeable staff, a great atmosphere and killer tiki drinks.
A staple of the Notting Hill bar scene since it opened in 2003, Trailer Happiness is now owned by Sly Augustine (pictured centre). Under his ownership, the bar has earned recognition from some of the world's biggest drinks industry awards.
Drinks on offer at the London bar include the Cotton Mouth Killer, which combines Don Q Rum, Wray and Nephew rum, apricot brandy, Galliano, blue curaçao, guava, apple juice and lime.
Find it at: 177 Portobello Road, Notting Hill, London, W11 2DY
Labyrinth, Amsterdam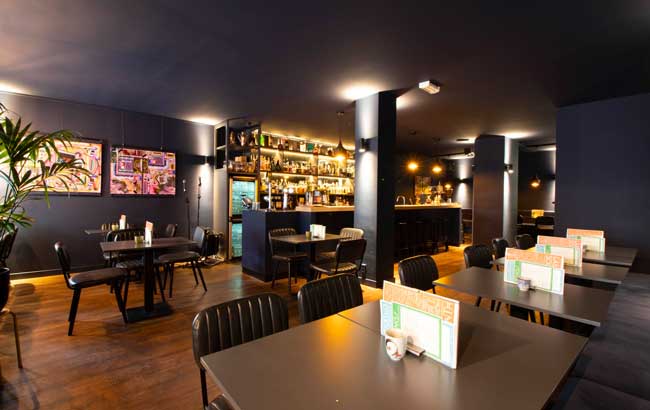 Soul food, cocktail and poetry bar Labyrinth was opened by Sam Kingue Ebelle in Amsterdam in 2016.
Opening its doors near the city's Vondelpark, Labyrinth hosts regular open mic poetry nights to showcase the spoken word, poetry and live music talents found in the Dutch capital. Alongside its regular celebrations of story, Labyrinth offers a menu of signature serves, including the Barista's Dream, which combines Rumbullion Spiced Rum, Amarula Cream, dark chocolate Liqueur, King's Ginger and Ristretto, and the Song To Celia, made using Don Julio Blanco Tequila, fermented orange peel, lemon juice, jalapeño water and exotic fruits.
Find it at: 53 Amstelveenseweg, 1075 VT, Amsterdam
Poco Wine & Spirit, Seattle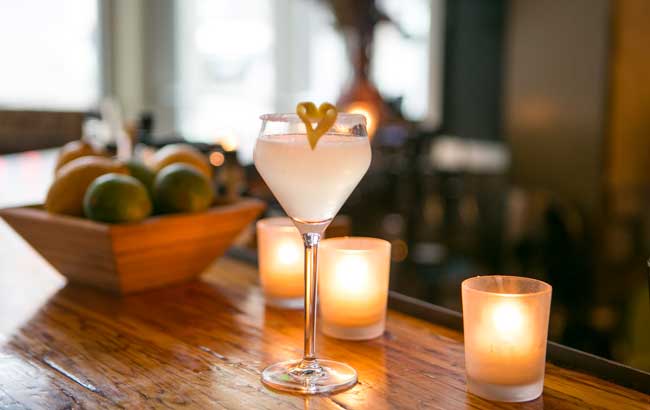 Neighbourhood wine and cocktail bar Poco Wine & Spirits has been open in Seattle for more than 10 years.
Taking up residence on the city's Capitol Hill, Poco offers more than 20 wine pours by the glass, as well as a full bar with a menu of speciality cocktails.
Guests at the Seattle bar can also sample its menu of small plates, each made using local and seasonal produce.
Find it at: 1408 East Pine Street, Seattle, WA 98122
Hacha, London
Opened by Tequila expert Deano Moncrieffe (pictured), Hacha is a specialist agave spirits bar in London.
The venue on London's Kingsland Road serves up an evolving menu of 25 different Tequilas, mezcals and lesser-known agave-based spirits, as well as a selection of signature cocktails, including the perfectly clear Mirror Margarita.
The Kingsland Road venue boasts touches of contemporary Mexican culture set against a soundtrack of soul, funk and hip-hop.
Find it at: 378 Kingsland Road, London, E8 4AA
Lazybones, Sydney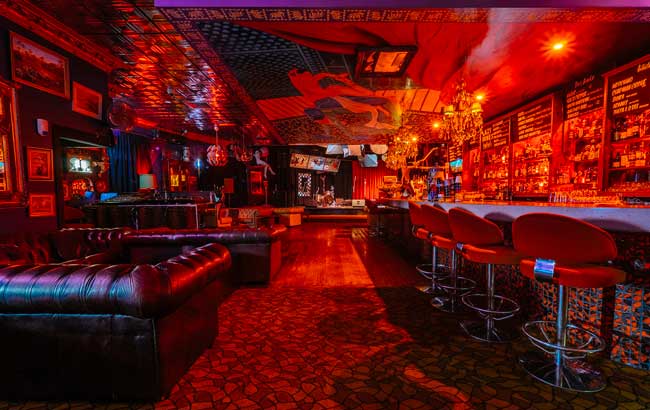 Open in the heart of Marrickville on the outskirts of Sydney, Australia, Lazybones Lounge Restaurant and Bar offers an eclectic menu of food and drinks set to a soundtrack of live music. 
Open Tuesday to Sunday, Lazybones serves up fresh pizzas as well as meat and cheese platters, washed down with a varied drinks list. 
The musical offering at the venue runs nightly and in the coming months includes performances from Steve Hunter Band, Monstress Jazz and Sloan Peterson. 
Find it at: 294 Illawarra Road, Marrickville, NSW 2204
Bunton's World Famous, New York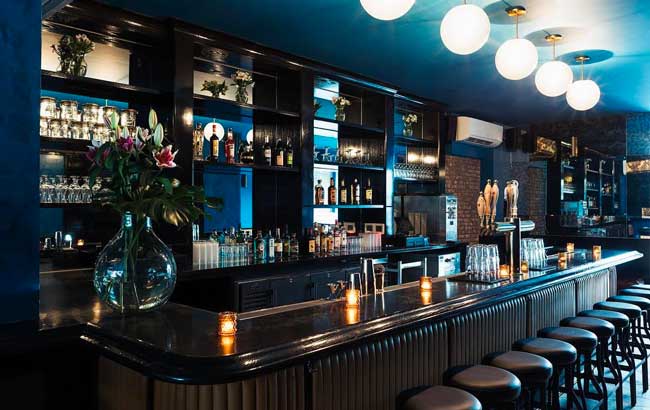 American musician Kareem Bunton opened Bunton's World Famous in Brooklyn in an attempt to "recapture the anything goes spirit of the '90s club scene".
On the bar's website, Bunton said: "What I like best about the '90s scene, was that it didn't really matter what you had in your pocket or what you did in the daytime. Looking good, being a great dancer, or just having a lovely personality were often enough to get you through the door."
The venue boasts an expansive patio area and drinks that offer a nod to tiki bars around the world. On the menu, drinkers will find the Monsoon, which combines rum, passion fruit, curaçao, tropical juices and absinthe, and the Earl Baker, which is made with aged rum, earl grey, honey and bitters.
Find it at: 1005 Broadway, Brooklyn, New York, 11221
The Assembly, Leeds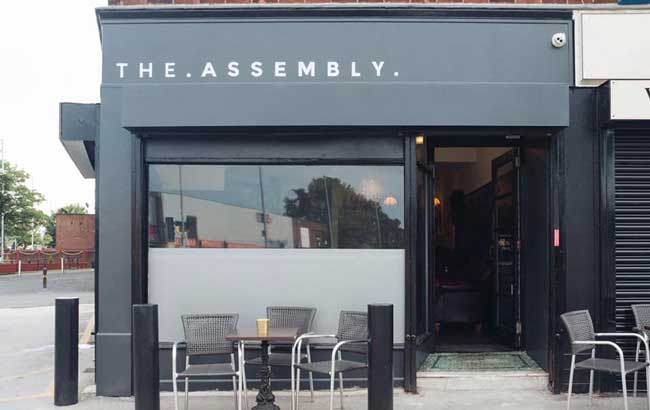 Co-owners Matthew and Stephanie Cliffe opened Leeds neighbourhood bar The Assembly in 2018.
The bar and bottle shop serves up craft beer, wine and its signature Espresso Martinis to drinkers in Leeds, as well as a selection of Yorkshire charcuterie and other bar snacks.
The "warm and homely" space features mismatched furniture, dark coloured decor and friendly service that combine to give this bar a cosy atmosphere.
Find it at: Terminus Parade, Station Road Crossgates, Leeds, LS15 7JZ