Top autumnal spirits for your drinks cabinet
As the nights draw in, there's nothing better than huddling around a fire and enjoying a warming drink. With a host of fresh ingredients coming into season, we've rounded up some of our favourite products filled with autumnal flavours.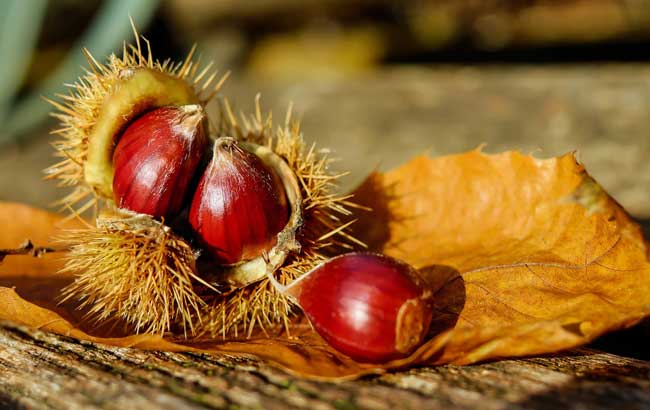 Autumn is all about that cosy feeling you get after returning home from a long day crunching through piles of fallen leaves, collecting conkers and carving pumpkins.
As the seasons change, often flavour profiles do as well. Out go flavours of strawberry, raspberry and tropical fruits, and in come flavours of pumpkin, chestnuts, spices, oranges and dried fruits.
From mulled wine-flavoured ready-to-drink (RTD) cocktails and indulgent cacao-infused rums, to rich cherry gins and warming spiced rums, we've put together a selection of new products on the market that should be added to your drinks cabinet as the nights draw in.
Click through the following pages to see 10 new products perfect for long autumn nights. 
Have a favourite flavour we've missed? Let us know in the comments below. 
Copalli Cacao Rum
Belizean rum distiller Copalli has released a limited edition cacao-infused rum, flavoured with sustainably sourced cacao nibs.
Recommended served in cocktails such as the Chocolate Espresso Martini, the cacao-infused rum was developed as an alternative to a crème de cacao liqueur without the use of sweeteners or additives.
Copalli Cacao is said to have "a distinctive, intense nose like dark Belizean chocolate, and notes of ripe berries leading to a rich, well-balanced cacao flavour".
RRP: £36 (US$47)
Mulled Negroni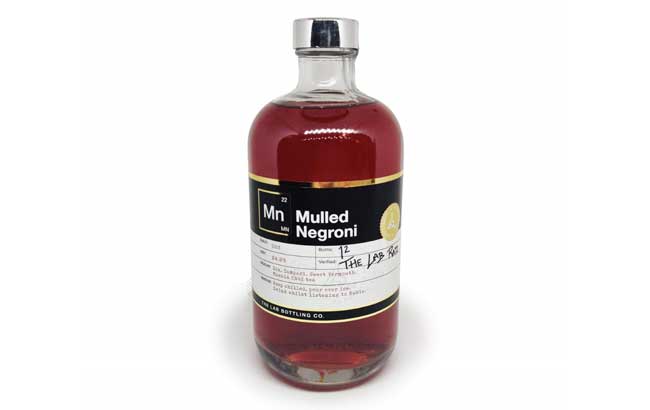 Cardiff bar Lab 22 has created a range of RTD cocktails, which includes the Mulled Negroni.
Made in-house by the bar's team, the Lab Bottling Company's range comprises "signature twists on classic cocktails". In the range, drinkers will find the Mulled Negroni, a spiced twist on the gin-based classic made using gin, Campari, sweet vermouth and masala chai.
Available in 500ml bottles, the range is made using teas from Cardiff-based tea house Waterloo Tea.
RRP: £35 (US$46)
Gyre & Gimble Queen of Hearts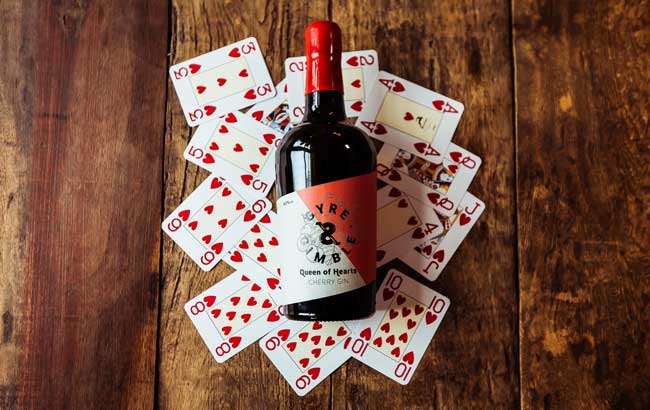 Following the conclusion of cherry season in September, the vibrant berries have now wound their way into the liquor cabinet.
English gin brand Gyre & Gimble launched Queen of Hearts gin earlier this year. Made using botanicals including juniper berries, cassia bark, angelica root and citrus peel, Queen of Hearts gin is flavoured with cherries and custard apples.
Bottled at 42.5%, Queen of Hearts is said to have a "velvety mouthfeel and deep luxuriant colour".
RRP: £35 (US$46)
Market Row Botanical Rum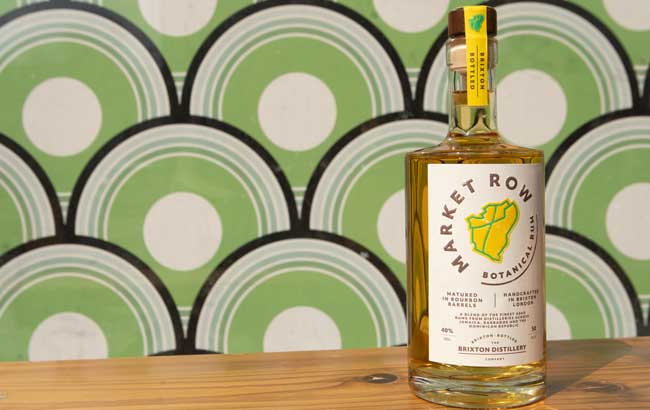 Founded by former Pernod Ricard executives Laurent Lacassagne and Patrick Venning, Market Row Botanical Rum packs rich flavours of Kenyan black tea, hibiscus and rose.
Market Row is a blend of pot still rums from Jamaica, Barbados and the Dominican Republic, which have matured in ex-Bourbon barrels for up to five years. The rum is then re-distilled with botanicals sourced from Brixton Market, London, to provide aromas of dark chocolate and oak, as well as flavours of caramelised banana and vanilla.
With a naturally dry and light taste, Market Row is made using less sugar and can be enjoyed on ice or in a variety of cocktails.
RRP: £34 (US$44)
Poetic License Psycho Path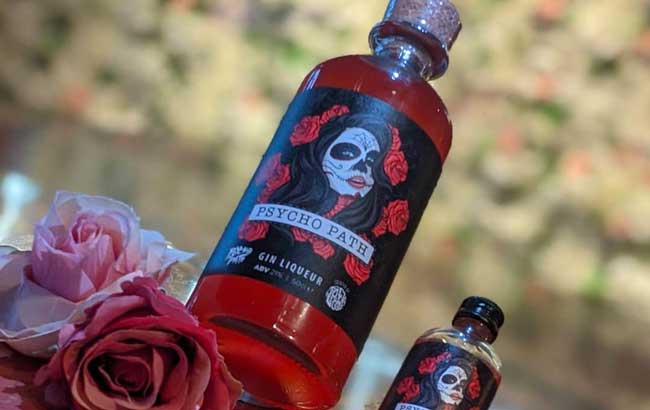 English distiller Poetic License has released a limited edition Halloween-inspired gin liqueur, called Psycho Path.
Poetic License has created just 200 bottles of the gin liqueur, which is flavoured with citrus, raspberry, strawberry and cherry. Bottled at 21% ABV, the brightly coloured gin liqueur is said to be "the perfect addition to any Halloween celebration".
RRP: £19.95 (US$26)
Misty Isle Spookily Spiced Gin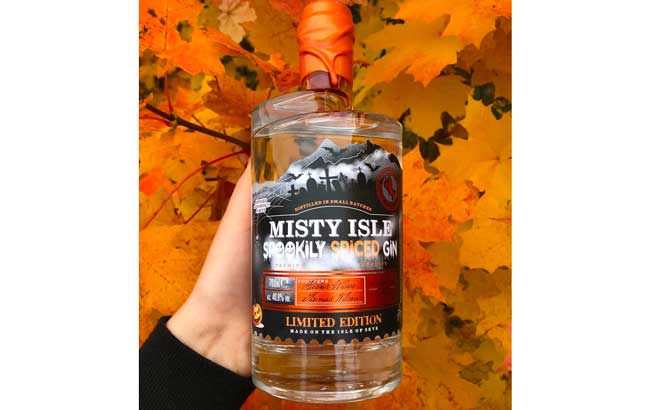 Scotland's Isle of Skye Distillers is also marking the scariest time of year with a limited edition release.
Misty Isle Spookily Spiced Gin was inspired by the legend of a ghostly car that travelled the road from Portree to Sligachan on the Isle of Skye. The creepy car is said to race alongside other travellers, overtaking them and then vanishing into the night.
To replicate the spooky sensations of the urban myth, Isle of Skye Distillers recommends serving the 40% ABV spiced gin with Scottish tonic water and a slice of fresh orange.
RRP: £34 (US$44)
Fallen for You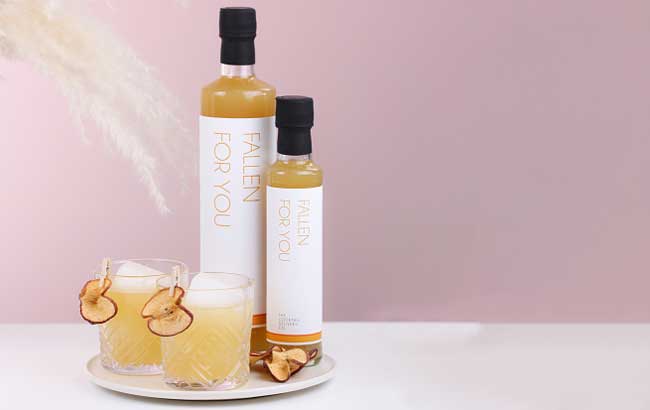 In celebration of the changing seasons, The Cocktail Delivery Company created the Fallen for You RTD cocktail.
Available until 5 November, the RTD is made with a combination of cider brandy, Bourbon, apple shrub and scrumpy and ginger cordial. Recommended served with a dehydrated apple and crystallised ginger garnish, Fallen For You is described as "the ultimate warming cocktail to get you ready for the crisp autumn season".
Available in 250ml and 750ml formats, Fallen for You is shipped in fully recyclable packaging.
RRP: £12.49 (US$16)
Nelson's Clementine Spiced Rum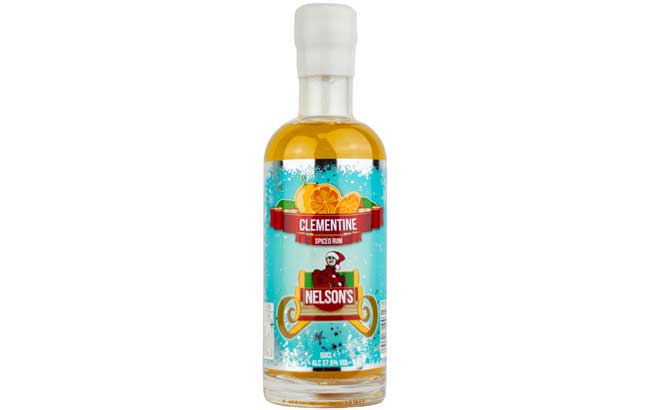 English distiller Nelson's Distillery & School has bottled a raft of new seasonally-inspired products, including its Spiced Clementine Rum.
Made using the producer's Signature Blend Rum, the new expressions adds the "sweet warming taste of nutmeg and a light zest of clementine".
The 37.5% ABV rum is available in 500ml bottles and is recommended served with ginger beer.
RRP: £25 (US$33)
Nginious! Smoked & Salted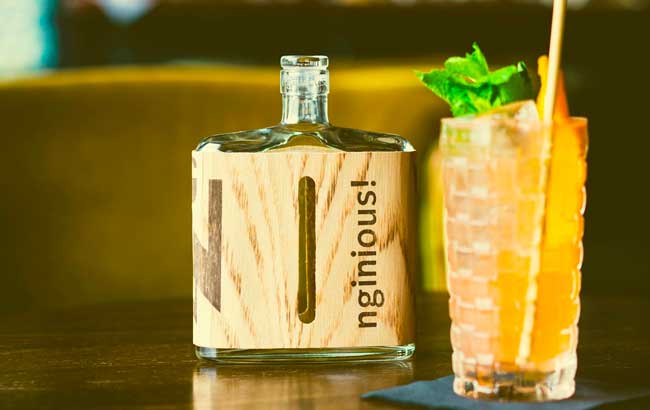 Swiss gin maker Nginious! adds autumnal flavours of quince and chestnut to its Smoked & Salted gin.
Bottled at 42% ABV, Nginious! Smoked & Salted is flavoured with botanicals including juniper, bitter orange, quince, coriander, ginger, chestnuts, smoke and salt. Prior to maceration, the chestnuts used to make the gin are smoked for 40 hours, which gives the gin its "special smoky flavour".
RRP: SFr 55 (US$60)
Pumpkin Spiced Whisky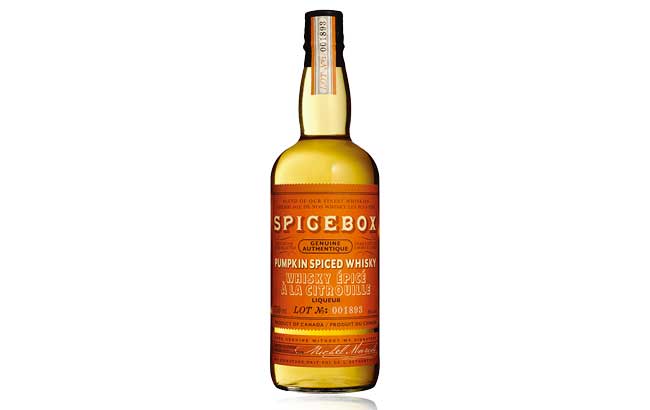 Canadian whisky maker Spicebox has released the latest seasonal batch of its Pumpkin Spiced Rye Whisky.
Described as being "pumpkin pie in a glass", the 35% ABV whisky has flavours of vanilla, nutmeg and rich pumpkin. Available in limited quantities in Canada, the flavoured whisky is recommended served in a Mimosa twist or with vanilla vodka and Drambuie to make the Pumpkintini.
RRP: CA$29 (US$22)