Top 10 spirits launches in September 2020
By Nicola Carruthers
From Snoop Dogg's move into gin to The Macallan's sixth and final Edition Series whisky, there were plenty of innovative products launched last month.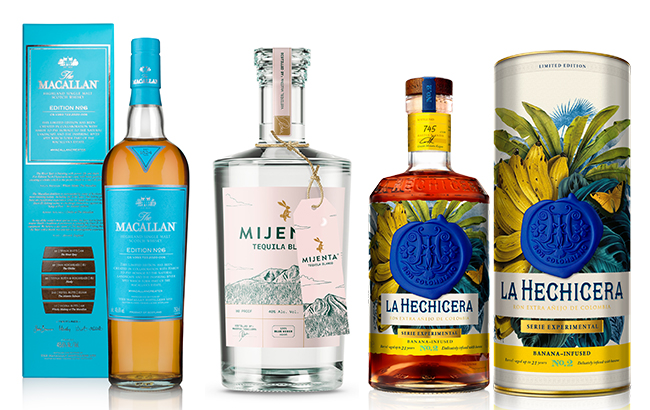 Seasonal releases, cask finishes and refreshed core ranges were among our pick of new product launches in September.
Colombia's La Hechicera unveiled a banana-infused rum as part of its Serie Experimental range, while Belvedere launched a new malted rye spirit drink.
Meanwhile, rapper Snoop Dogg released his first gin brand and a former CEO of Bacardi moved into Tequila.
Click through to the following pages to discover our favourite spirits launches from last month.
Winterful Gin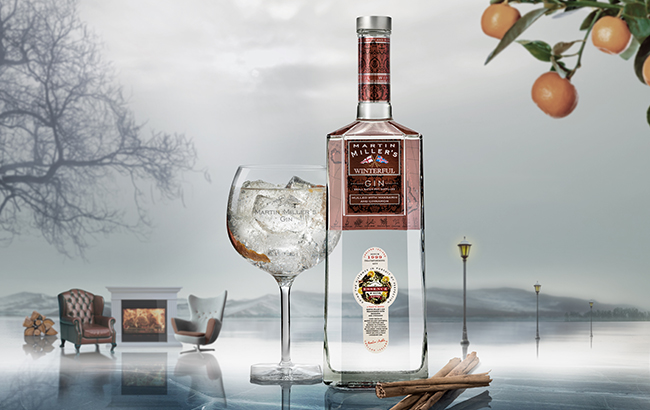 Winterful Gin is the second seasonal product from Martin Miller's Gin, following the release of Summerful in July 2020.
The new limited edition expression was inspired by the ingredients typically used to make mulled wine in England and Iceland.
The gin is made using Martin Miller's Original liquid and botanicals such as cinnamon and mandarin orange peel, which are added in the third distillation.
For more information, click here.
Macallan Edition No.6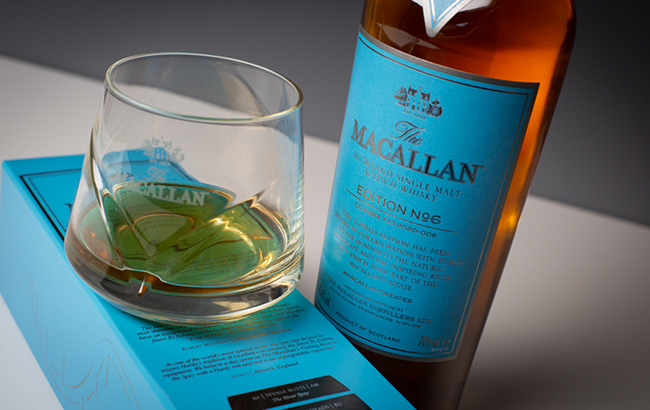 Last month, single malt Scotch brand The Macallan completed its annual Edition range with its sixth release. The new whisky was inspired by the distillery's land and river.
The Macallan's whisky maker Steven Bremner created the new expression by choosing five cask styles that represent stories related to the river and its natural landscape.
The 48.6% ABV whisky has been crafted from a combination of American and European oak Sherry-seasoned casks.
For more information, click here.
La Hechicera Serie Experimental No.2, The Banana Experiment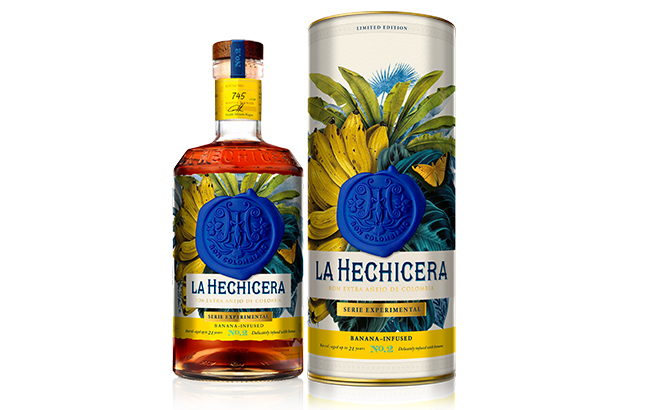 Colombian rum brand La Hechicera extended its experimental range last month with a new banana-infused bottling.
The new Serie Experimental No.2, The Banana Experiment is a blend of rums aged up to 21 years, matured in American white oak barrels, which have been infused with large amounts of organic banana.
The 41% ABV rum is limited to 15,000 bottles.
For more information, click here.
Ardnamurchan Single Malt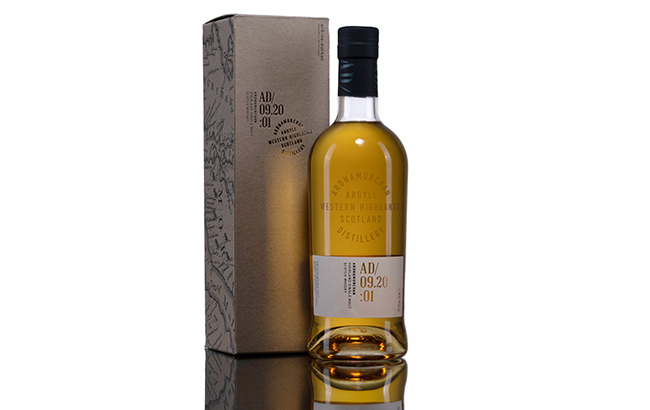 Highland distillery Ardnamurchan unveiled its first single malt whisky last month after six years of maturing.
The single malt comprises of an even split of peated and unpeated whiskies, matured in a mix of ex-Bourbon and ex-Sherry oak casks.
With an ABV of 46.8%, the whisky is non-chill-filtered and bottled at natural colour.
For more information, click here.
New London Light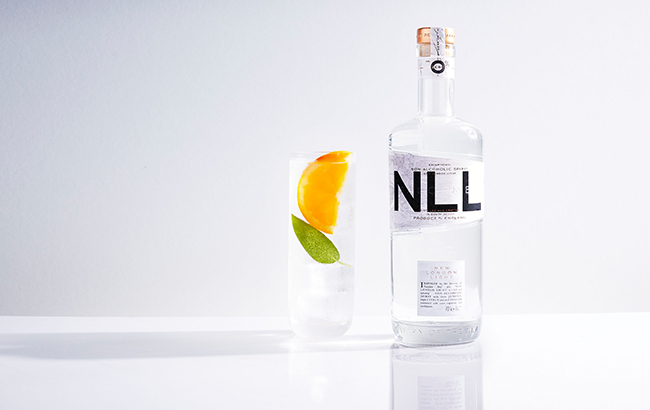 The latest entrant to the non-alcoholic 'spirits' category is English gin producer Salcombe Distilling Co.
New London Light (NLL) is the first in a new line of non-alcoholic 'spirits' from the south Devon-based producer.
Developed by master distiller Jason Nickels, the 0% ABV product is made by distilling Macedonian juniper berries, ginger and habenero capsicum. An additional 15 botanicals are blended into the base liquid.
For more information, click here.
Belvedere Heritage 176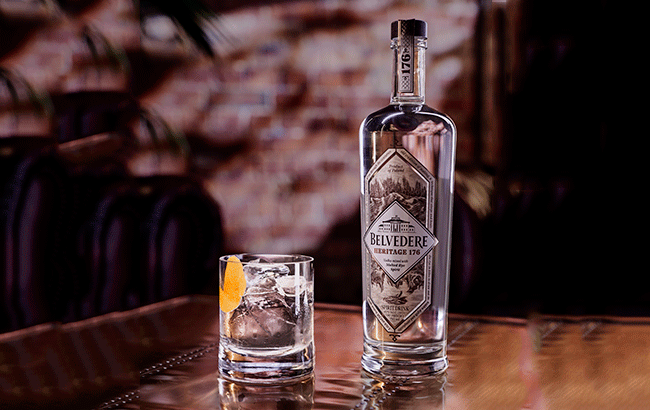 In a bid to challenge neutrality in vodka, Belvedere launched a new malted rye spirit drink last month.
Heritage 176 also celebrates the technique of malting rye that was widely used by Polish rye vodka makers until the 1890s.
The new expression is made by steeping, sprouting and heating the rye in kilns up to 176 degrees Farenheit. The vodka is made using only Polska rye and purified water, and is a blend of 98% vodka and 2% rye malted rye spirit.
For more information, click here.
New Benriach range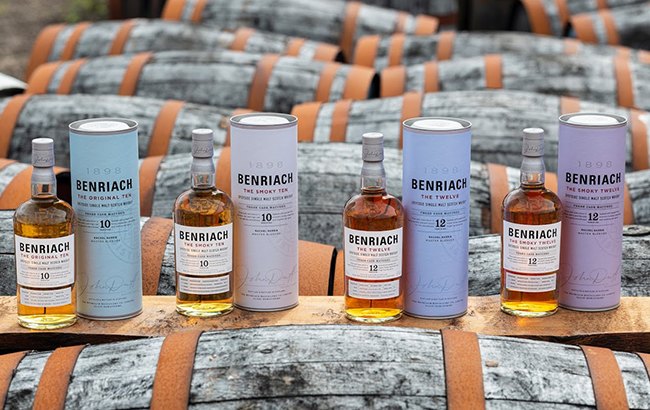 Last month saw a number of Scotch brands unveil new core collections, including Speyside distillery Benriach.
The range comprises 10-year-old expressions Original Ten and Smoky Ten, and 12-year-old bottlings The Twelve and The Smoky Twelve. In addition, the series features 21-year-old, 25-year-old and 30-year-old bottlings.
The range comes with a new design inspired by Speyside's natural location and features new recipes for Benriach's Original Ten and the "richly Sherried" 12-year-old.
For more information, click here.
Jameson Crested Finished in Black Ball Metric Stout Barrels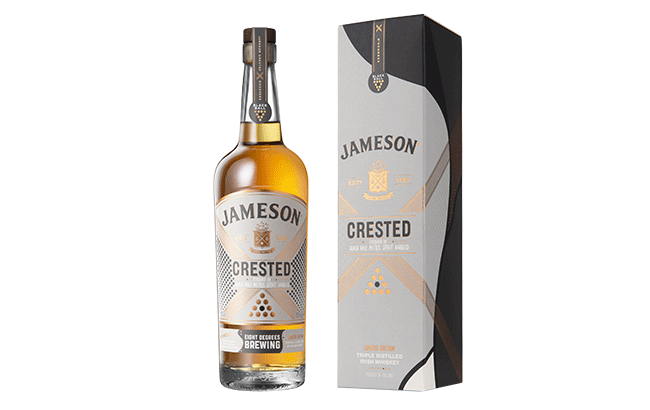 Irish whiskey Jameson once again experimented with beer barrels in its latest release, which saw the brand partner with Eight Degrees Brewing on a stout barrel-finished expression.
The original no-age-statement Jameson Crested was launched in 2016 and is made from a blend of pot still and grain whiskeys.
Jameson Crested Finished in Black Ball Metric Stout Barrels follows Eight Degrees Brewing's Jameson barrel-finished release last year, Black Ball Metric Stout.
For more information, click here.
Indoggo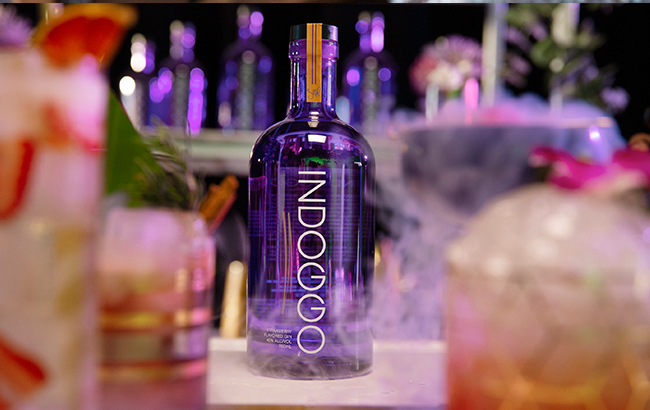 Rapper Snoop Dogg became the latest celebrity to move into spirits with the release of his Indoggo Gin brand last month.
Indoggo Gin is made with seven botanicals, including orange, coriander and cassia, and is infused with a strawberry flavour. It has been distilled five times and is made with no added sugar.
The musician partnered with Keenan Towns, co-founder of drinks supplier Trusted Spirits, and importer Prestige Beverage Group, on the development of the gin.
For more information, click here.
Mijenta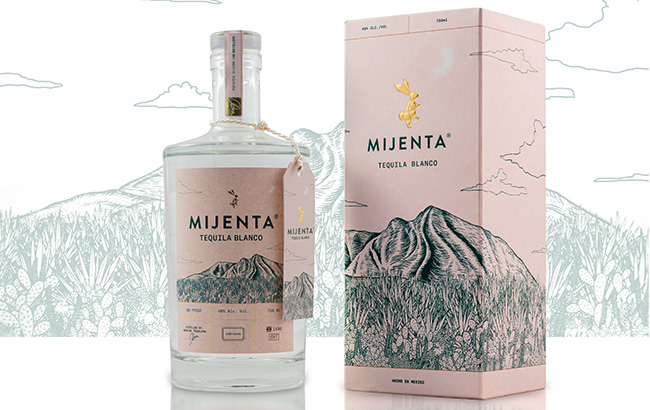 Mijenta is the brainchild of former Bacardi CEO Mike Dolan, who is also the lead investor for the brand, and Mexico-based distiller Ana Maria Romero.
Produced in the highlands of Jalisco, Mexico, Mijenta Tequila is said to celebrate the traditions of Mexican culture. The first product from the brand is a blanco expression made using Blue Weber agave from maguey plants, which are grown in deep red clay soil and harvested at their ripest.
The brand will launch a reposado at the end of 2020, which will be aged for up to six months in oak casks, followed by an añejo by mid-2021 and a cristalino Tequila.
For more information, click here.